Meghan Markle was called a "fat lady," and she responded like an angel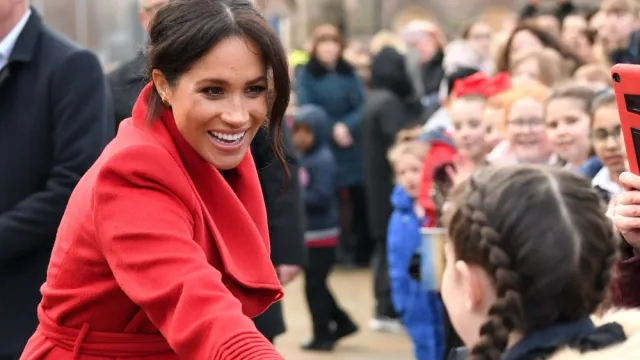 It's not every day we hear about someone calling Meghan Markle, aka the Duchess of Sussex, a "fat lady," but that's exactly what happened during a January 16th visit to Mayhew, an animal welfare organization and one of Markle's four new patronages. And—believe it or not—the moment was actually kind of sweet (really).
It all went down as Markle was greeting several older women who volunteer for the org. The duchess went down the line exchanging pleasantries with each woman, when one of the volunteers said, "Lovely lady, you are! May the good lord always bless you…And you're a fat lady!" (while motioning to Markle's pregnant belly). Markle burst out laughing, responding with a simple, "I'll take it!" without missing a beat.
While we usually never condone unsolicited comments about someone's appearance, we'll let this one slide. The quip was obviously made in good-natured, complimentary fun, and Markle seemed to genuinely enjoy the unexpected exchange (we have a feeling her encounters with other people can feel somewhat formulaic these days).
And in case you're wondering, Markle is wearing a $35 H&M dress paired with an Armani coat, reminding us all that pairing affordable and high-end pieces is not only stylish, but royal-approved.