Meghan Markle just broke royal hair protocol in a big way
All eyes are on soon-to-be royal Meghan Markle, with fans obsessing over her every move and style choice — and who can blame them? She's already proven that she's not afraid to break the rules and have some fun. Case in point: The messy side-bun she recently sported while on an official royal trip to Belfast, Ireland.
This isn't the first time that Markle has rocked a messy bun while on an official outing, but it's the first time we've seen her with a side bun (us hair style aficionados know the difference, guys). And while Markle of course isn't breaking any technical rules with the casual 'do, it's definitely a departure from usual royal protocol. As People.com pointed out, Kate Middleton, for example, is almost always seen sporting a formal blowout, as are most ladies within the royal family. And while we love Kate's blowouts, we are also LOVING this more low-key lewk from Markle.
She completed the look with a gorgeous camel-colored spring coat, a cream sweater, a green skirt, and fabulous red heels (seriously…they were fabulous).
What do you think about Meghan Markle's messy side bun?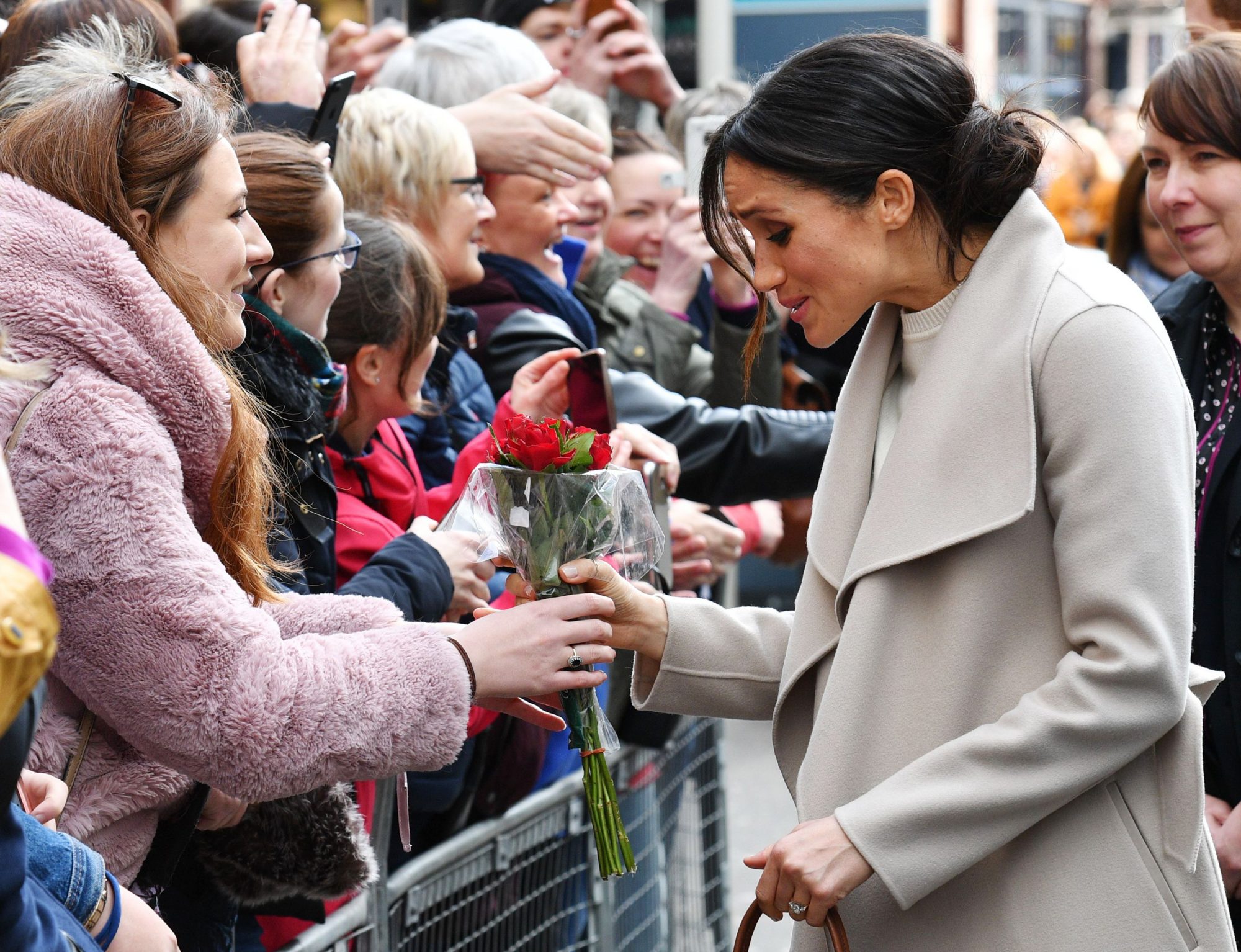 Radiant, right?
And while it looked like Ireland was windy-as-hell, Meghan's hair held strong. It's beautifully wrapped, so even though it looks casual, it's got a touch of fancy.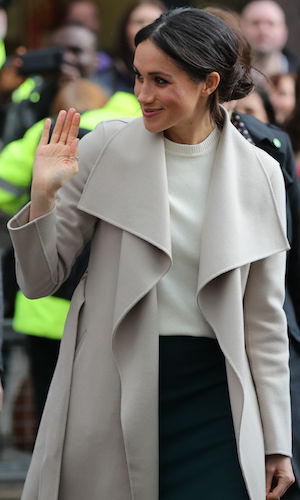 All this has us waiting with bated breath for Meghan Markle's highly-anticipated wedding look. For the first time in a long time, we truly don't know what to expect from a royal wedding. And we're stoked.