This pic of Meghan Markle with half blonde/half brown hair is officially the new gold dress/blue dress
Another day, another internet optical illusion. First it was the gold dress/blue dress debacle, then it was laurel versus yanny, and now it's officially Meghan Markle's hair. That's right: Meghan Markle is about to become a viral hair meme, and don't say we didn't warn you.
It all started when the duchess attended the wedding of Harry's longtime friend, Charlie van Straubenzeeand, wearing an elegant black, green, and white Club Monaco dress. She looked chic and elegant, as always.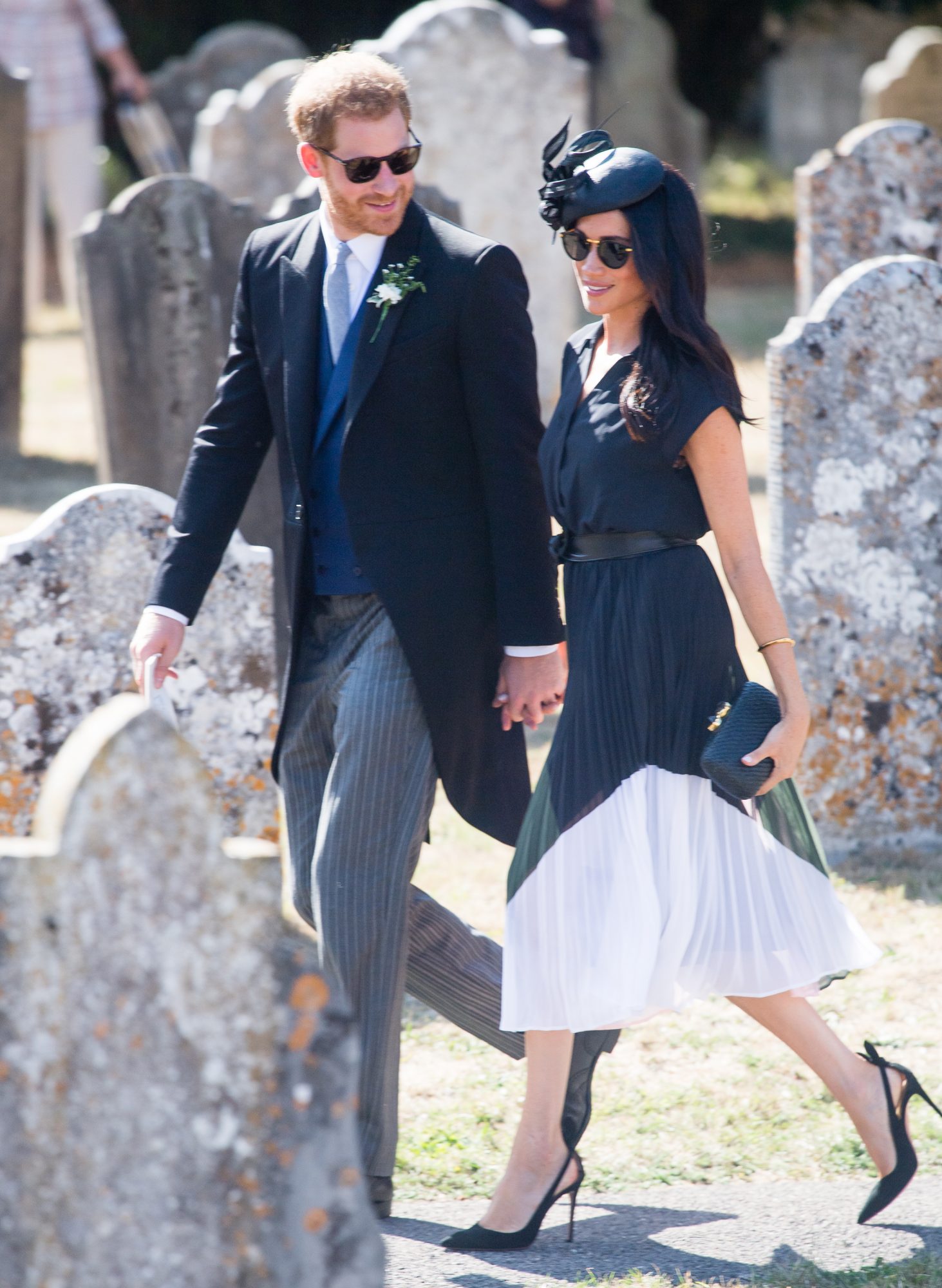 However, a photographer happened to snap a candid pic of Markle looking to her left…and the photo makes it appear as though the newly minted royal has half a head of brown hair and half a head of blonde hair.
Take a look:
See what we mean?
It literally took us several minutes of staring and scrutinizing to realize that a blonde woman is standing directly behind Markle. The oddly specific camera angle completely obscures the woman from view—save for a few strands of blonde hair.
Here's the same photo from a different angle (we haven't yet been able to figure out the identity of the blonde mystery woman).
Now, get ready for the memes to start a-comin'…