An American Black woman is about to join the Royal Family, and I'm celebrating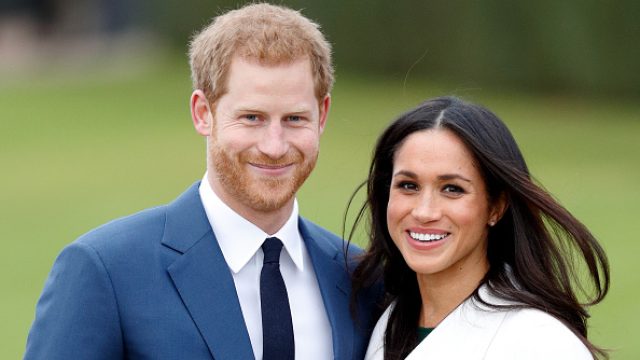 A few weeks ago, when Prince Harry and Meghan Markle's engagement was still speculative, a popular tweet asked Black women what we'd be wearing to their engagement party. A universal truth about Black people: we show up and show out, especially when the occasion is celebrating one of our own.
And yes, Meghan Markle is one of ours. She is a Black woman. Yes, she is biracial and has written powerfully about her identity as a mixed race woman. But if you've ever heard of the one-drop rule of centuries past that was attributed to mixed race people (and has continued to be — see Barack Obama, Halle Berry, etc.), then you'll know that Meghan Markle is a Black woman of color.
Earlier this month, I wrote about what Brandy and Whitney Houston's Cinderella meant to me as a young Black girl. While writing that piece, never could I have imagined that we'd have a REAL Black princess in Kensington Palace one day. (And yes, I know she'll technically be a duchess, but you simply cannot rain on my parade.)
As my girl @GirlTyler said on Twitter:
I wasn't yet born when Princess Diana and Prince Charles got married. But I made up for lost time during the most recent royal wedding of Prince William and Kate Middleton by throwing a party at my office (cupcakes included).
Now that there's a Black girl heading down the aisle, you better believe my friends and I will be turning all the way up. Because when one of us makes it, ALL of us make it.
false
To put this in perspective, an American Black woman is about to join the royal family. Meghan Markle is from Crenshaw, Los Angeles. Her mom has dreadlocks.
There are people who try to downplay her Blackness and tout that she is biracial, much like the folks who try to downplay Obama's historical achievement as our first Black president. And neither Meghan nor Obama have ever disowned their white side.
But when you look at Meghan, you know she is Black.
You know Barack is Black. And they both experience everything that entails. They're still subject to the same racism and scrutiny that I face as a Black person…in fact, more so because of their celebrity status.
And Prince Harry isn't blind to the hatred: he shut down trolls in a public statement last year. He comes from one of the most traditional families on the face of the Earth, but lately he's been woke AF. Remember when he had an HIV test on Facebook Live, joined by the one and only Rihanna? Just last month, he was chilling with Forever First Lady Michelle Obama in Chicago, specifically at Hyde Park Academy. Yes, the man fifth in line to the throne was hanging out with Chicago Public Schools students on the South Side of Chicago.
AND he's engaged to a Black woman. A very smart, talented, and philanthropic Black woman at that. Simply put, Meghan Markle is going to make history. false
Yes, ladies and gentlemen, this wedding will indeed be our Super Bowl. The royal family is about to be introduced to #BlackGirlMagic in the fiercest, most fabulous way. And I cannot wait.