Meghan Markle's biracial identity will make her a groundbreaking addition to the Royal Family
If you are a woman of color, you better believe that you are regal no matter what. True, institutions exist to ensure that Black and Brown women think less of themselves, and barriers (whether they are physical, economic, or ideological) get in our way. That's why, in 2017, Black women are still making history as the "first." Right now, that Black woman is duchess-to-be, Meghan Markle — a biracial actor, writer, and philanthropist — because Meghan is engaged to Prince Harry.
In Afua Hirsch's piece about Meghan and Harry's engagement for The Guardian, Hirsch discusses the intersection of the British and Black experience — an experience that she herself lives. Hirsch describes diversity as something that's theoretically celebrated in Britain but not actually implemented — and any time an institution has historically excluded color from its narrative, there is a problem. Love and marriage are tricky, since you can't choose who you fall in love with, but by marrying into the Royal Family, Meghan is disrupting the norms that have marginalized Black British people:
"From now on, it will be impossible to argue that being black is somehow incompatible with being British...The royal family plays a largely symbolic role in our society, so it's the symbolism of this engagement that interests me. I struggled growing up with the feeling that the monarchy were fundamental to Britishness, but that the Britishness they represented was one that excluded me [as a Black person]. This exclusion mattered. It made other people perceive being truly British, and being black, as incompatible identities. It represented a giant taboo. Every government that I can remember made some attempt, rhetorical at least, to acknowledge and protect racial diversity. The family at the apex of our society was doing anything but."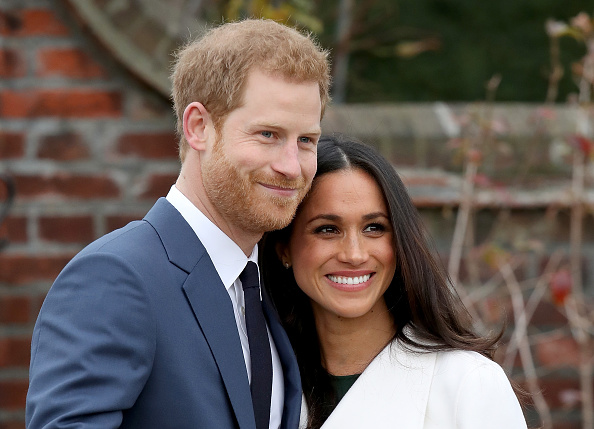 While their engagement is certainly a cause for celebration, Hirsch addresses the media's highly problematic rhetoric about a Black woman becoming part of the Royal Family:
In 2016, Prince Harry spoke out against the racism and sexism Meghan was experiencing in media coverage of their relationship. This commentary by internet trolls and outright racists likely plays a part in Meghan's response to early press as "disheartening."
The Daily Star Online thought it was respectful to not only think — but publish — the words, "[Harry] could marry into gangster royalty — his new love is from a crime ridden Los Angeles neighborhood."
The idea that being half-black and from Crenshaw is synonymous with "gangster" — a word that is rarely used properly by white people — is grimy. Meghan's hometown is being discussed as if it's something to be ashamed of. Here's another option for the media — let's celebrate her for making her mark on the world even though the she came up in a space that is infamous for its roughness.
It's upsetting Prince Harry had to address the hate at all. He was not only legitimately concerned for Meghan's safety, but he also spoke about her mother being unable to live normally due to invasive journalists.
Love should not have this kind of dark buzz around it. Keep in mind this was before their engagement had even happened. Sheesh.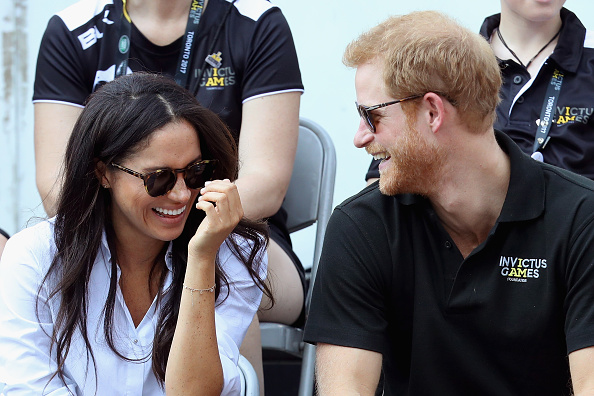 Meghan, the daughter of a Black mother and a white father, spoke at length about her biracial identity in a 2015 essay titled "I'm More Than An 'Other.'" Published in Elle UK, Meghan wrote about witnessing her mother get called the N-word, struggling to get roles because of her mixed race appearance, and combating confusion around her identity while growing up:
"While my mixed heritage may have created a grey area surrounding my self-identification, keeping me with a foot on both sides of the fence, I have come to embrace that. To say who I am, to share where I'm from, to voice my pride in being a strong, confident mixed-race woman. "
And now, women of color are absolutely LIVING for this official link-up.
As an established actress, Meghan currently stars as paralegal Rachel Zane on Suits. She also served as editor-in-chief for her own lifestyle site, The Tig, from 2014 until this year. So the future duchess has definitely got it going on all on her own.
false
We've seen countless tweets about how excited WOC are to see diversity in Kensington Palace.
When was the first time you saw a woman of color in royal attire?
Was it in Roger & Hammerstein's 1997 version of Cinderella? The Princess and the Frog? Coming to America?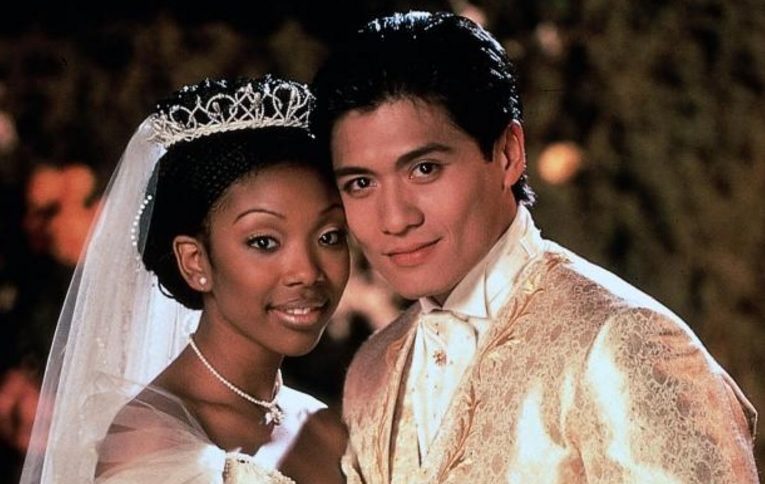 The thing making Meghan and Harry's engagement that much more beautiful is the fact that it's real life.
While media and film representation is majorly important, seeing a mixed-race woman become literal royalty in real time is inspiring.
Little Black and Browns girls need to know that they can be exactly who they are, can be independently successful, have past relationships, be a divorcee — and become royalty. The restrictions that are placed upon women of color serve no purpose other than to make us feel bad for simply being. It is time that people understand that, like Meghan Markle, we are powerful, talented, and sovereign.
A toast to our beautiful duchess-to-be!