Meghan Markle's little black maternity dress is from ASOS, because she's just like us
Meghan Markle, the relatable fashion icon with a penchant for affordable items, is at it again. This past weekend, Markle and her husband Prince Harry arrived in New Zealand for another four-day royal visit. Of course, Markle's black maternity dress caught our eye.
The blog Meghan's Fashion reports that the Duchess of Sussex wore a $56 maternity dress from ASOS. However, the "Meghan Markle effect" is real, because the midi dress is already sold out. This isn't the first time Markle has opted for more attainable fashion items. Just last week, she wore a striped Reformation dress and a few days before that, she kicked off her heels for $145 flats.
Check out Markle's look below.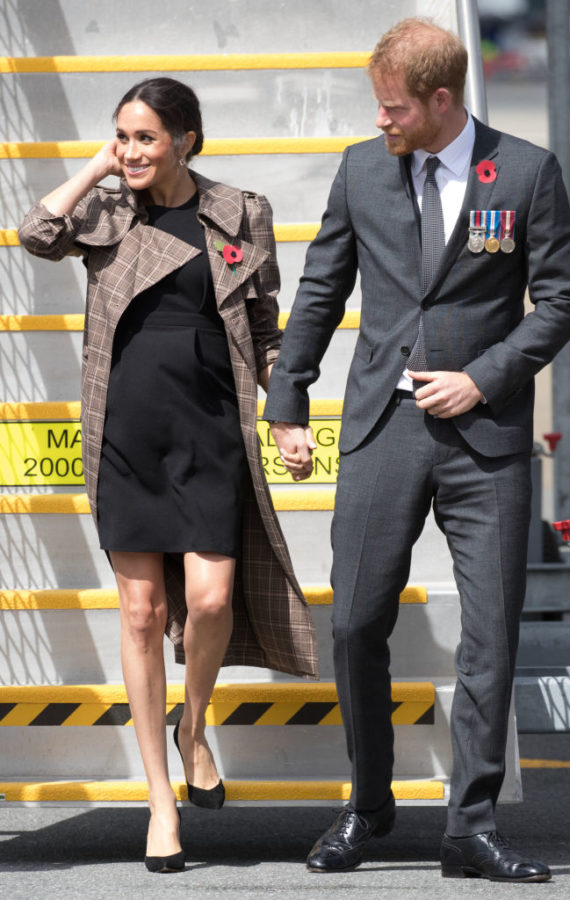 While her dress was affordable, Markle's trench coat, on the other hand, is a whopping $750. The coat was designed by Karen Walker, a New Zealand designer.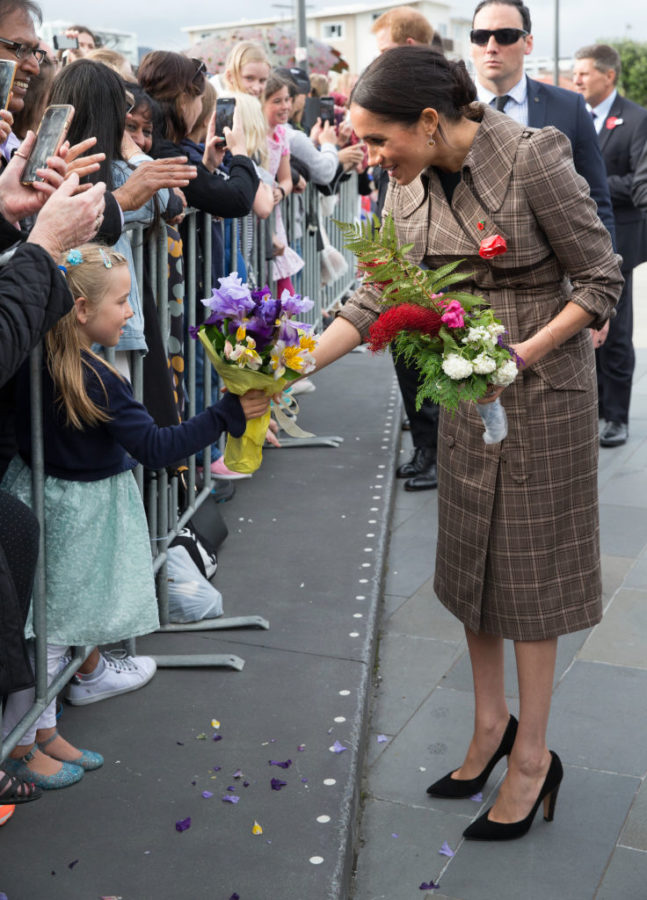 She finished the elegant but understated look with Sarah Flint heels, which have a black suede finish and tortoiseshell heel.
Here's a closer look at ASOS' maternity dress.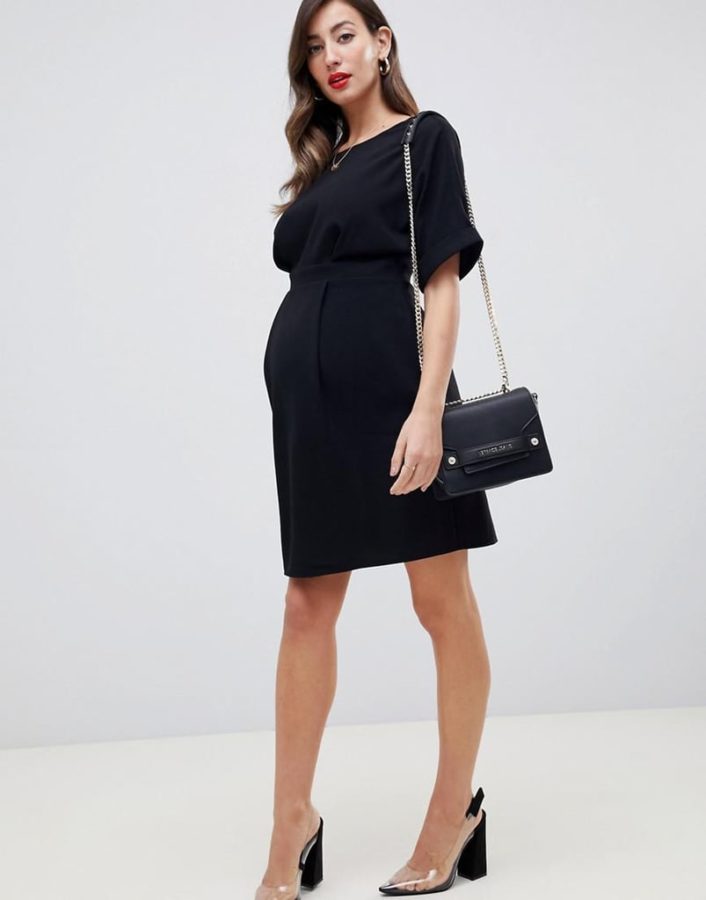 As we mentioned before, the affordable ASOS maternity dress is currently sold out. Sadly, so is the Karen Walker trench. But don't fret! We've rounded up a few more options from ASOS with similar Markle vibes. Shop them below.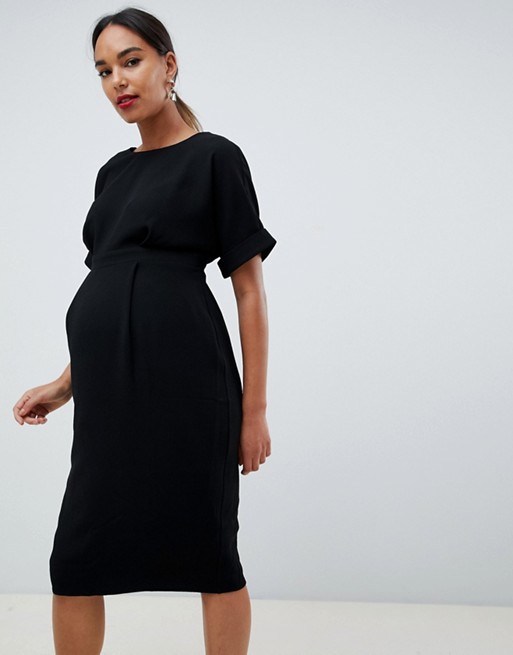 This looks almost identical to the one Markle wore.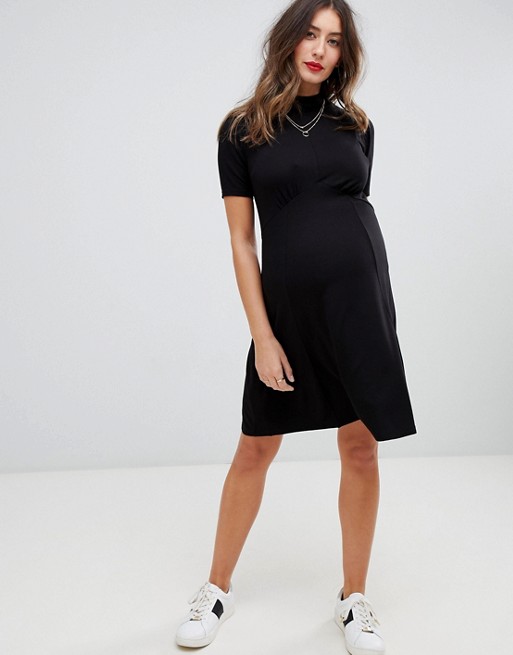 This has a more casual vibe.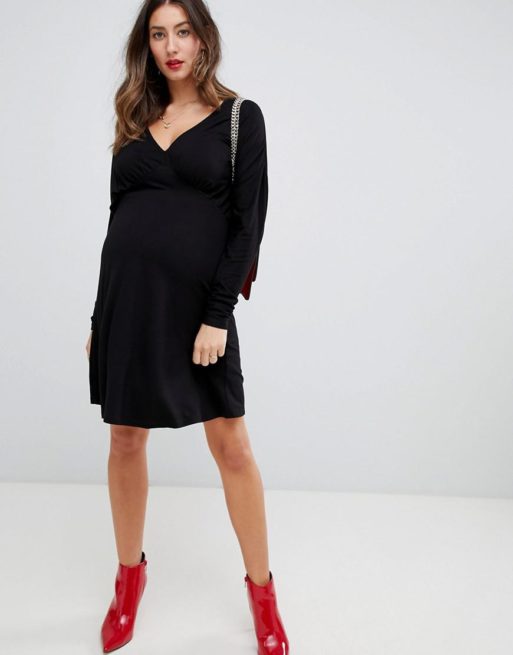 Perfect for all of the holiday parties ahead.