Rihanna and Lizzo Sent Megan Thee Stallion Recovery Gifts After Shooting
Women supporting women with stuffed animals full of candy.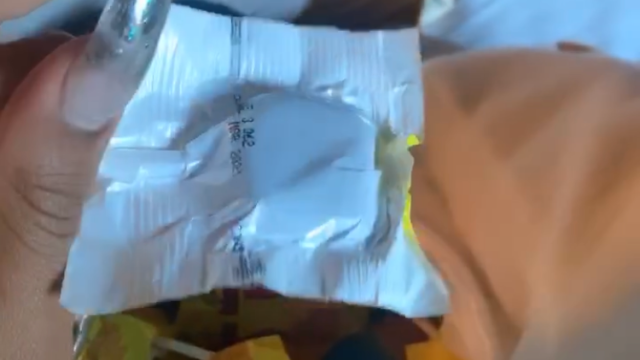 Megan Thee Stallion is healing after being shot in both feet, and to comfort her during the process, she received some gifts from a couple of her musical peers. Rihanna and Lizzo both sent Megan presents in a show of support following the shooting. 
On Tuesday, July 28th, Megan posted an Instagram of herself in Savage x Fenty lingerie and a photo of a card and flowers she received from Rihanna and her company, Fenty. "Wishing you a full and speedy recovery, Meg!" the card reads. "Just know you've got a whole crew over here sending good vibes your way!" It was signed by "Rihanna and the Fenty Corp gang." The rapper previously worked with Savage x Fenty, starring in the lingerie brand's summer 2020 campaign. 
In addition to the present from Rihanna, Megan also posted about a gift she got from Lizzo. The "Juice" singer sent Megan a big stuffed animal filled with candy. "God, Lizzo, I love you," Megan says in an Instagram Story that shows her looking through the candy. "What the hell. The whole thing is filled up full of Lucas and my favorite shit." She also captioned one of the posts, "I fucking love you. Thank you ?"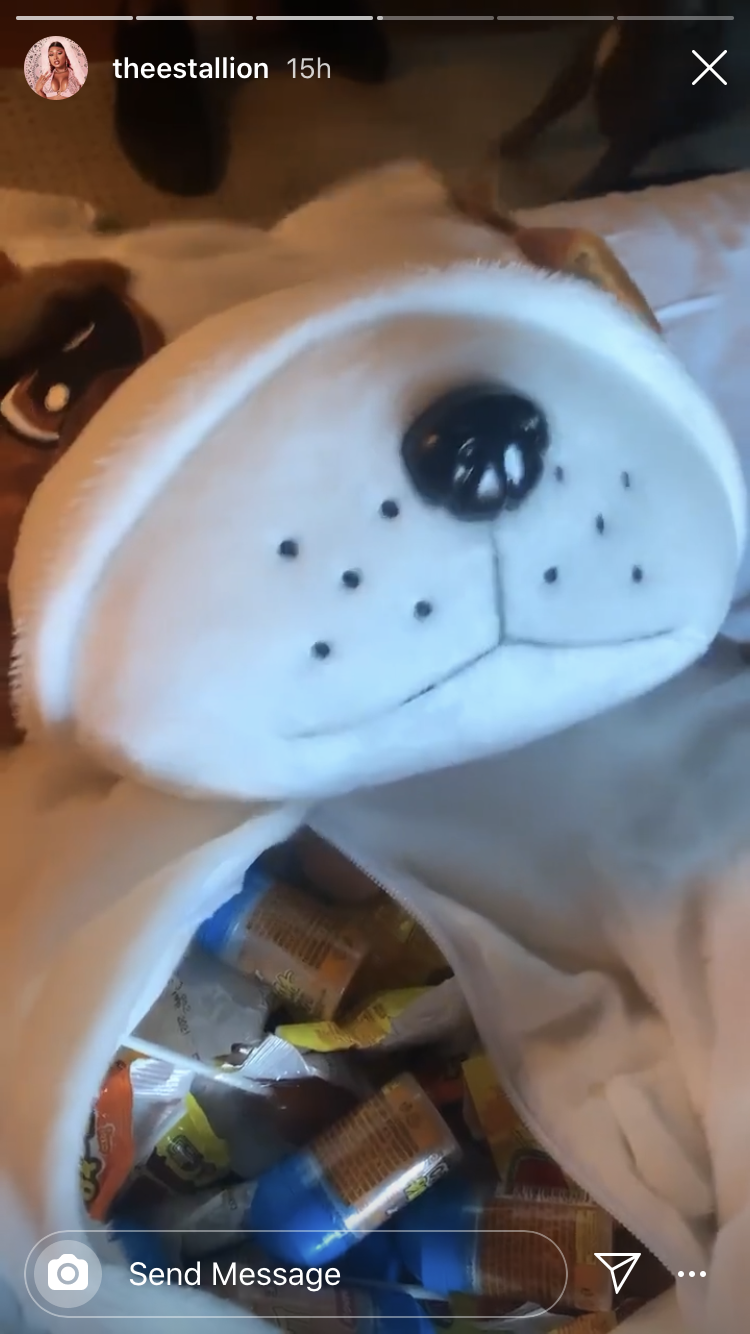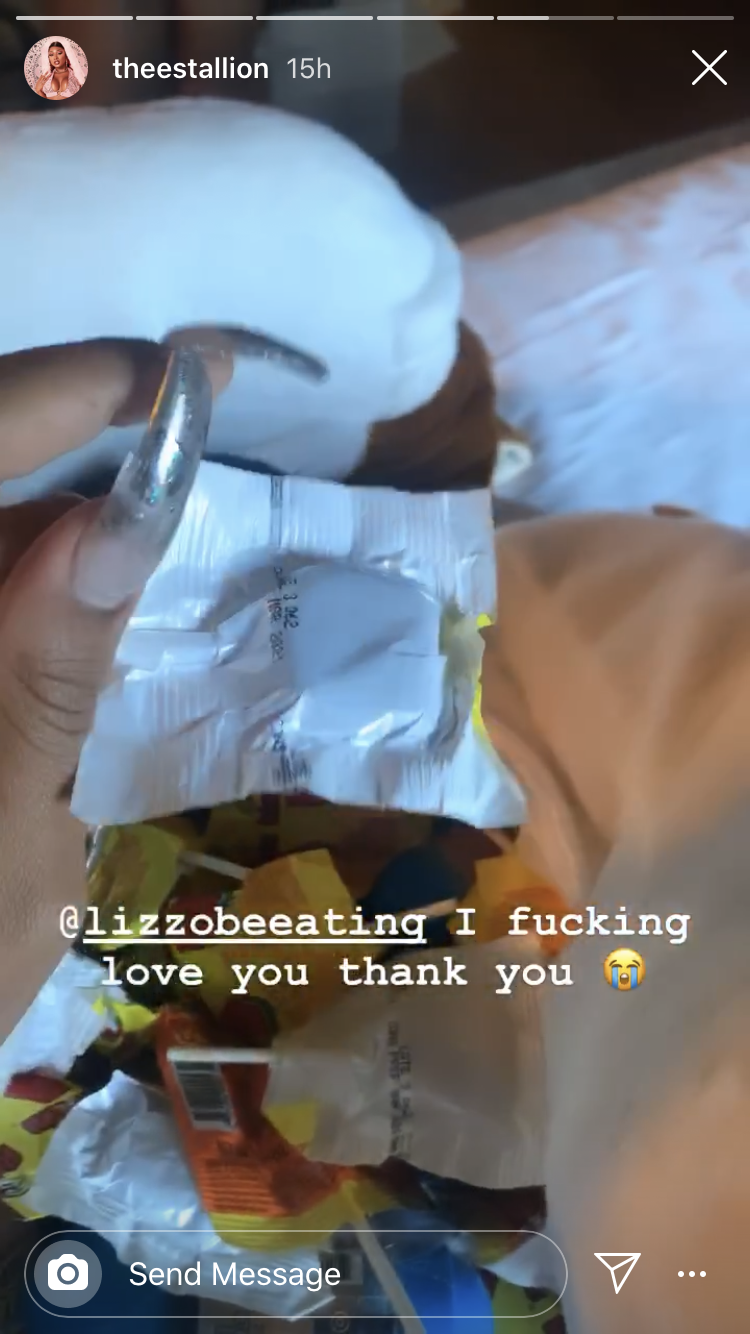 She first spoke out about the July 11th shooting in a July 15th Instagram post, but she did not say anything about who shot her. "On Sunday morning, I suffered gunshot wounds, as a result of a crime that was committed against me and done with the intention to physically harm me." Megan continued and "set the record straight" when it came to rumors circulating about the situation. "I was never arrested," she wrote, "the police officers drove me to the hospital where I underwent surgery to remove the bullets."
Since then, Megan has spoken out again, including in response to tasteless jokes made about her experience.
Random people on the internet joked about the shooting, and there were also disrespectful comments made by reality star Draya Michele and rapper 50 Cent. Michele and 50 Cent have both apologized. 
"Black women are so unprotected & we hold so many things in to protect the feelings of others w/o considering our own," Megan wrote on Twitter July 17th. "It might be funny to y'all on the internet and just another messy topic for you to talk about but this is my real life and I'm real life hurt and traumatized."
Megan also opened up about the incident in a recent Instagram Live video. "I was shot in both of my feet, and I had to get surgery to…get the bullets taken out, and it was super scary," she said, according to KTLA. She also shared that the bullets missed her bones and tendons, and she expects to make a full recovery. "It was nothing for y'all to start going and making up fake stories about," Megan said. "I didn't put my hands on nobody. I didn't deserve to get shot."
Hopefully, people recognize that shootings and violence are nothing to joke around about and follow in the positive footsteps of Rihanna and Lizzo, not the negative ones of the internet trolls.