Megan Mullally told us more about the "Will & Grace" revival, and now we definitely can't wait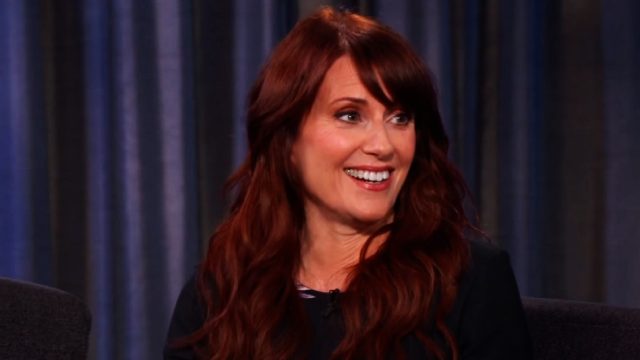 Everyone's been buzzing about the Will & Grace revival news — even Steve Carell, who had nothing to do with the show. Of course, during her appearing on Jimmy Kimmel Live, Kimmel asked Will & Grace star Megan Mullally all about the news. As expected, Mullally was super excited to chat all about it.
The news is great for all of us — and not just big fans of Will & Grace. It proves that television shows from the '90s and 2000s are still in high demand. As Kimmel and Mullally pointed out, this might make more shows from the past consider a 2017-style upgrade.
"Is this part of Trump's plan to Make American Great again?" Kimmel jokingly asked her. "Maybe it was Obama's last act in office, bringing 'Will & Grace' back..." Mullally retorted.
Mullally went on to talk about past memories of the show, and the fun little video that the cast and crew put together late last year.
https://www.youtube.com/watch?v=hGIt_it4c_I?feature=oembed
As it turns out, Mullally heard about the revival news not too long before we did.
"We didn't even really know officially until the day before yesterday that it was really officially real, for real coming back," Mullally said, surprisingly not tripping over her words.
While it seems like this all sprung up based on the election video from a few months ago, which Mullally said happened mostly due to logistics. The creator always wanted to get the cast back together, and it just so happens that their living room set was easily available.
"They just happened to have on them the whole 'Will & Grace' living room set. It had been behind glass at Emerson College," Mullally explained.
While they had no clue that the video would lead to so much more, Mullally said that it's exciting news because the love between the cast members is totally real.
In fact, she said that they've probably grown even closer since the show wrapped up back in 2006.
"There was always a big lovefest," she said. "There's always a lot of dry humping that goes on."
We are so excited that this project is definitely happening, and can't wait to see what new adventures Megan Mullally gets into as Karen Walker!