Megan Fox's sons are literally beautiful tiny baby models already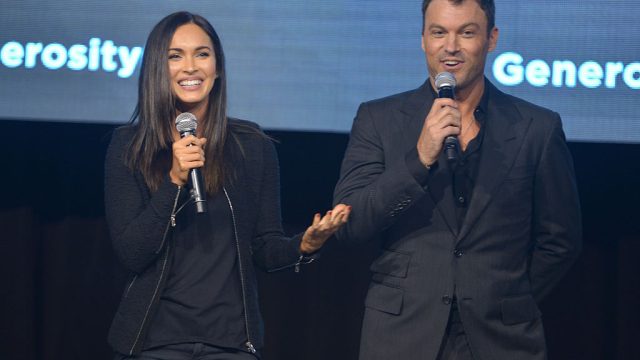 Uh. Megan Fox is stunning, right? But have you seen her kids?
4-year-old Noah Shannon and 2-year-old Bodhi Ransom, Fox's sons with 90's heartthrob Brian Austin Green are too dang beautiful.
Guess that's what happens when you combine the DNA of two of Hollywood's hottest.
One look at 90210 stud David Silver (aka Brian Austin Green) and his on-again-off-again wife Megan Fox leaves no room for doubt as to where this trio of adorable gets their looks. The most recent batch of pics proves that this little brood are pretty much counting the days from play-doh to uh-oh.
Even their parents are smitten.
"Crazy how good-looking he is," dad posted about Noah.
Bodhi showed off his versatility in a fire-red wig.
"My wife makes beautiful babies," Green captioned a pic of baby Journey River.
Fox revealed that she was pregnant with Journey almost a year after filing for divorce from Green. But they were photographed together multiple times following her pregnancy announcement, in what looked like another reconciliation. Thank goodness.
I mean, COME ON.
When you've got a fam as gorge as this one, you don't just let it go.
DYING.
C'MON.
DAVID SILVER IS A DAD. We may never fully accept this, merely because the kids aren't ours. But, if he must be happy, at least he's doing it so beautifully.