Megan Fox's son Noah wore a "Frozen"-themed dress, and we support this 100%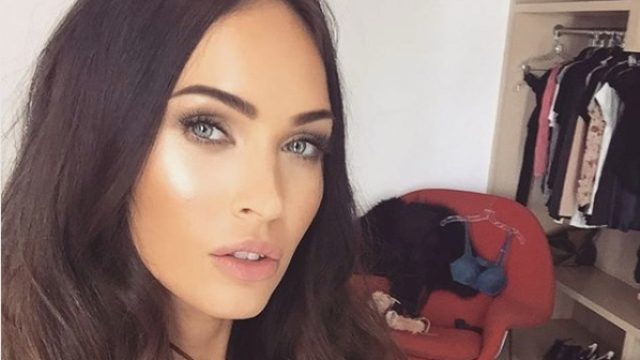 If there's one thing we love, it's when parents raise their kids to be themselves. And if there's two things we love, it's that and Frozen. So we're obviously obsessed with the fact that Megan Fox 's son Noah rocked a Frozen-themed dress, and his loving mama proudly displayed a photo of it on her Insta feed.
Noah, four, is the oldest of Fox's three children with husband Brian Austin Green, and the couple have been super open about their supportive parenting in the past. In a 2016 interview with Jimmy Kimmel, Fox said,
 "I grew up in a Pentecostal household, it's Southern Christian....those are the people who handle snakes...The women in the church are only allowed to wear pants, you can't wear dresses, you can't wear make-up or jewelry, so it's a really sort of oppressive environment to grow up in. But I sort of lean left of that now. [...] The boys can wear dresses. Noah wears dresses so there are no rules — you can be whatever you want to be in my house!"
SO. MUCH. YES. And here's that pic of Noah to give you Wednesday feels (he's the adorable kid on the top left).
As far as we've come as a society, and as much as we learn about gender as an artificial construct, there is still so much stigma and misunderstanding around gender non-conformity. At the end of the day, it really just comes down to being your authentic self — hopefully free of judgement from others — and we are applauding Fox's open and supportive relationship with her children.
Fox rarely posts photos of her kids (which we totally understand — privacy in the age of social media is important), so this was definitely a rare treat.
Keep up the inspiring parenting work, lady! We are HERE FOR IT.