Megan Fox just said something really insightful about women in Hollywood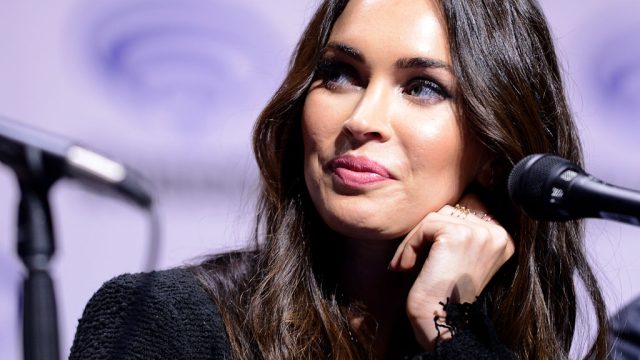 When Megan Fox isn't hilariously guest-starring on New Girl, she's totally dominating the action movie scene. Her most recent film, Teenage Mutant Ninja Turtles: Out of the Shadows, hits theaters today, but on Thursday she spoke to the New York Times, about her role in the film and how women's roles in most films are actually pretty limited.
"I don't get a whole lot of say in terms of character development on movies like these," Megan said, referring to films like Transformers. She went on to explain that, for women in general, the variety of roles available for them to play are "pretty scarce."
"You have these stereotypes that still dominate films: the nag, the trophy, the escort," she continues. "I haven't been sent a nag script yet, but I do get plenty of, like, 'interesting stripper.' Or, 'She's super funny, but she's also an escort, but that's what makes it funny!'"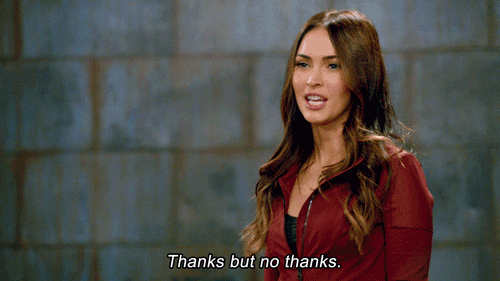 Because Megan can't write the script with the whole team, she often does a lot of last-minute improv while filming. "I'm sort of a rapid-fire ballsy talker, and so I bring that to the character whenever it's appropriate to the scene." Megan revealed, however, that those moments almost never make it into the films.
While it does seem like Megan's options are limited, the told the Times that the only films she's interested in doing are action movies. "There's something that's more athletic about the process of making these movies," she said. "There's more adrenaline involved, there's more risk factor, there's more chaos, and so I just find it to be a more exciting experience."
However, her role on New Girl was a breath of fresh air. She says she was surprised by how "weird and offbeat and fun" the show is, and she ultimately fell in love, even though it was out of her comfort zone as an actress who normally sticks to film.
This just goes to show how necessary it is to give actresses choice in the industry, and to not pigeonhole them into the same old roles. Not only is it only fair that women enjoy the same choice as men when it comes to films, Megan is proof that shaking things up leads to something truly great.