Megan Fox might join Margot Robbie in the Harley Quinn spin-off — in a VERY swoon-worthy role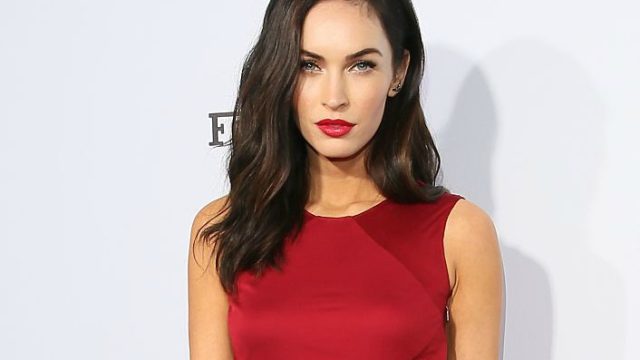 As if Rogue One and the upcoming Wonder Woman solo flick weren't giving us enough kickass lady feels, rumor has it Megan Fox will be playing Poison Ivy in the upcoming Gotham City Sirens movie alongside Margot Robbie's Harley Quinn.
According to a report from Bleeding Cool, Fox has been ordering very specific Harley Quinn comic books to her listed Warner Bros. Studios address — aka, the comic books that feature Poison Ivy. Fox is notoriously game to do comic book movies (remember Jonah Hex and Teenage Mutant Ninja Turtles?), and in 2014 even said her top two dream comics roles would be Red Sonja and, you guessed it, Poison Ivy.
If Fox does indeed land the part, then that only leaves one-third of the Sirens left for casting: Catwoman, natch.
Warner Bros. is yet to reveal a planned release date for Sirens, but we do know that Suicide Squad director David Ayer is on board to direct, and that Robbie will obviously reprise her insanely popular character.
The Gotham City Sirens comic series launched in 2009, and was instantly popular because people love watching sexy, strong female villainesses kick butt. Posion Ivy, in case you missed Uma Thurman's take on the character in Batman & Robin, is an eco-terrorist who uses plant toxins and mind control pheromones to defeat her enemies — and of course, her kisses are toxic. Her crimes usually involve saving the planet and protecting endangered species, though, so we'll forgive her for messing with Ben Affleck's grumpy-puss Batman in the upcoming movie.