Megan Fox just gave birth to her 3rd baby, and his name is really unique and gorgeous
Congratulations to Megan Fox! The actress just announced that she's given birth to her third child with Brian Austin Green. The baby joins Noah, 3, and Bodhi Ransom, 2, as the third child the couple has had together.
According to E!, the newborn, named Journey River Green, was born on August 4th.
Such a cute name! While this is the third boy for the two of them, it's the fourth for their family — Green is also the father of  Kassius, 14, from a prior relationship.
Fox and Green were thinking of divorce prior to learning they were pregnant, but it looks like Journey brought them closer together than ever before. In April, they were spotted hand-in-hand at a beach enjoying a relaxing vacation, and an insider mentioned that, without a doubt, the two of them were definitely best friends.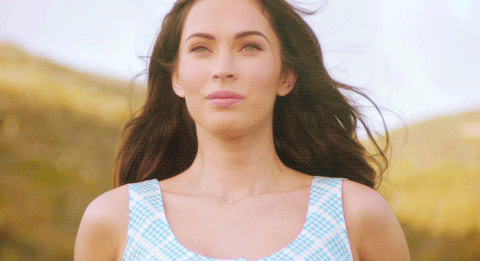 It's been a busy year for Fox. Not only did she fill in for Zooey Deschanel for a few episodes on New Girl much earlier this year, but she also released Teenage Mutant Ninja Turtles: Out of the Shadows and completed work on a new film called Zeroville. So, pretty much, she's unstoppable.
We wish the best of luck to Green and Fox as they explore the fine art of parenting a newborn, once again!