Megan Fox and Brian Austin Green are moving because of their baby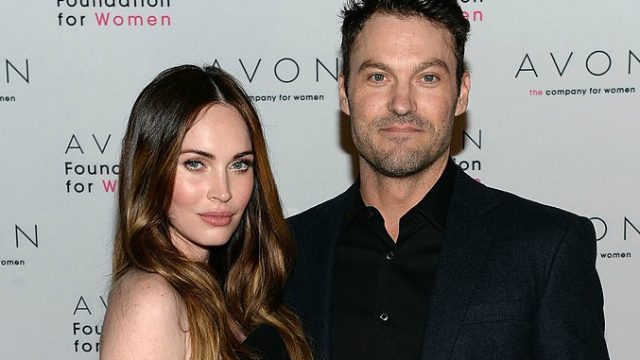 Megan Fox stopped by Jimmy Kimmel Live last night, and shared her unique style of making decisions. She told Kimmel that she, husband Brian Austin Green and their two sons are moving to a new home because her unborn child told them to.
"You don't hear an audible voice, but I feel like you receive messages from the child if you're open to it," Fox told Kimmel. "Things like, for instance, this baby wanted me to live somewhere else. So we're moving to a whole different place in Los Angeles, because I feel like that's where this baby wants to be raised." Fair enough, really.
Kimmel suggested that if the baby convinced Fox to move from her home, the fetus is probably a genius. Or a realtor.
"I know it sounds crazy, like I'm a lunatic — but I've made some really good decisions based on what I think, you know, the higher self is telling me to do, so now I just go along with it," she said. Hey — it really is best to follow your intuition sometimes.
If she's already listening to her baby before it's even born, we have a feeling her kids will always feel heard and loved.
Check out the interview: https://www.youtube.com/watch?v=