Meet the feminist women of color from East L.A. who are cycling against injustice, racism, and violence
East Los Angeles is more than a cardinal direction in Los Angeles: it's a space of historical resistance, identity, and activism for the advancement of communities of color. The predominantly working class Latinx immigrant neighborhood witnessed the  first steps of the Chicano/a Civil Rights Movement in the late 1960s. It's home for many community-based activists and resistance groups that take on the responsibility of serving their community.
It's also home for the new generation of unapologetic and feminist women of color confronting injustice, racism, and violence one ride at a time. Meet The Ovarian Psycos Bicycle Brigade.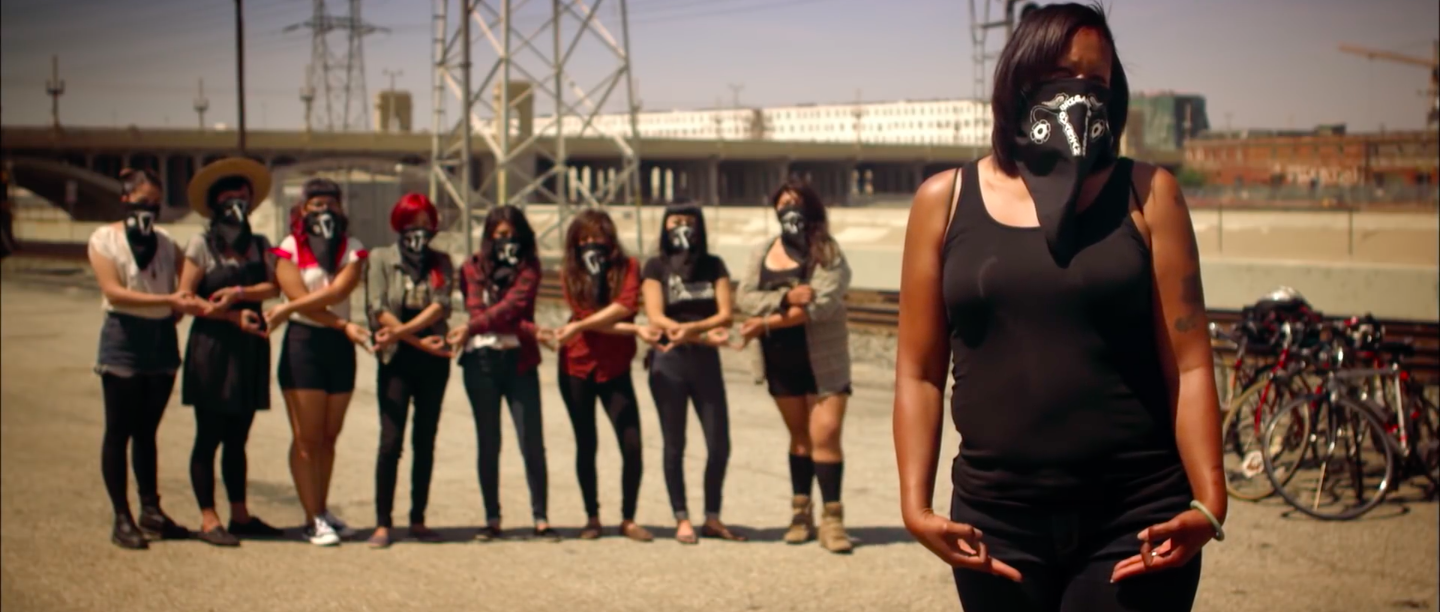 The Ovarian Psycos are more than girls cycling the streets of Los Angeles. They create a safe space for women of color who are dedicated to overcoming, fighting, and resisting the violence in their lives.  The women ride with a clear, loud stance revolving around their feminist ideals, anchored in indigenous understanding and a hood mentality.
Now, Ovarian Psycos will be showcased in a new feature-length documentary. Directed and produced by Joanna Sokolowski & Kate Trumbull-LaValle, the documentary traces the story of the bicycle crew, focusing on the lives of the "Ovas": founder Xela de la X, street artist Andi Xoch, and new recruit Evie.
"When you're riding by yourself, yeah, it feels good, but when you're riding with a group of women it feels like 'Damn, I'm supported," says activist, poet M.C., and single mother, Xela de la X.
https://www.youtube.com/watch?v=-xZ50uKs_WE?feature=oembed
Politically Latinx and politically female, Ovarian Psycos does not respond to exclusionary feminist frameworks, and brings forth a necessary conversation not frequently found in mainstream activist spaces. However, the women are honest about the crews constantly changing identity, and state that their mission and vision is "currently under construction." They add that:
"Healing our communities by addressing pertinent issues no longer feels sincere nor is it an adequate nor appropriate response. We will learn tactics, build strategy and in the process find our purpose...accepting that we may or may not ever heal."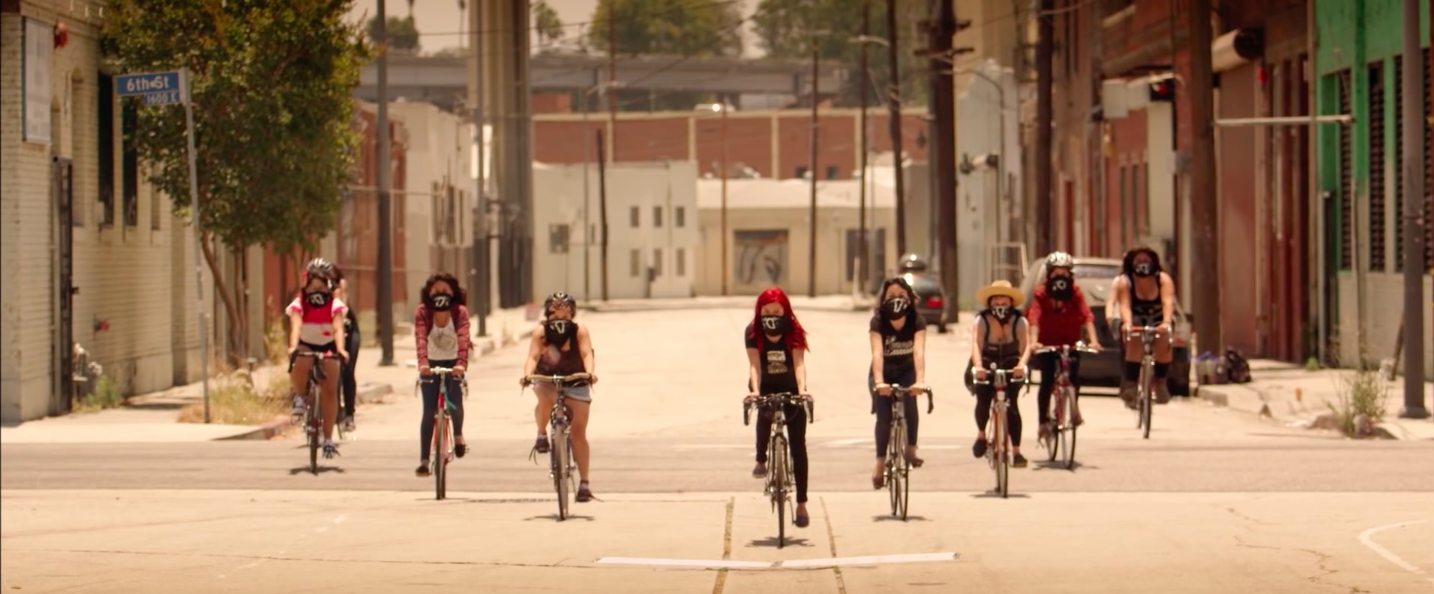 The documentay premiered in 2016 at SXSW, and Xela de la X, told LAmag.com:
"Ideally, the film should serve as a blueprint of sorts, a very raw model for other folx hanging from the margins that also refuse to just surrender.
https://www.youtube.com/watch?v=aZp9qiE1NrE?feature=oembed
In times of a shifting political landscape, Ovarian Psycos provides a space to celebrate and mobilize feminist women of color.  The documentary premieres on Independent Lens on Monday, March 27th.