Here's how you can meet Lily Collins AND snag her brand new book!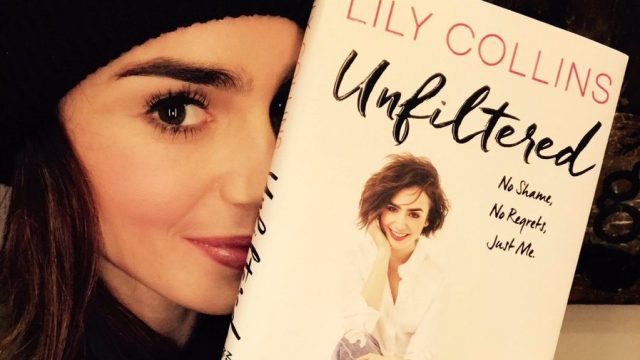 If you live near LA and a fan of The Mortal Instruments, you're getting the chance of a lifetime! On March 11th, Lily Collins is going to be signing her new book, Unfiltered: No Shame, No Regrets, Just Me at the Barnes and Noble at The Grove. Lily wrote the book because she inspired by her young fans, and for some great reasons.
Lily posted on her Instagram about how excited she is about the event, and we're super excited too! It's not only a quick book signing. Lily will sign books, take pictures, and have a conversation about excerpts from the book.
And Lily sounds super excited for the whole thing!
I'm so excited to be at @BarnesandNoble at @TheGroveLA on March 11th at 2pm! Never thought I'd see my face up there. BUT I want to tell you guys, I'm not doing just a signing — I'll be there for a big conversation, pictures, and the signing. So make sure to come out! I can't wait to meet you guys!!...
The book features never-before-seen pictures, and a collection of essays penned by Collins. These essays talk about issues which women face regularly: body image, self-confidence, relationships, family, and dating. It's always exciting to hear about a book from the author's perspective, especially when they're talking about issues that are very personal.
"I was put into many situations throughout the years in acting, in Warren's film especially, where you're in an intense situation and you have to fight your way through it, go through the emotions, and live and breath those scenes, says Collins, who also had to get through intense emotions and "dark places when she was writing.
"This is my way to open up conversation with young women and say, 'Hey, we're all the same,' says Collins.
It's very brave of Lily to talk about her struggles in a book, and, in our opinion, even braver to talk about it in person! It's great to see an actress taking her experiences and turning into inspiration for others, because it's important to feel like we aren't alone.
Unfiltered comes out on Tuesday March 7th, so you don't have to wait too long to pick up a copy! And if you can, make sure you head to the Los Angeles book signing to get a full glimpse into the book, and meet Lily in person!