Meet American Girl's first ever Korean American doll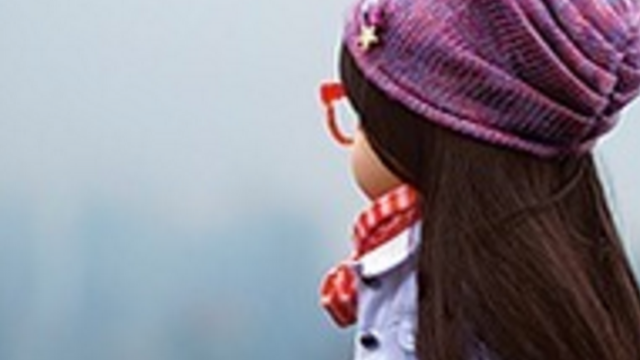 Arriving on the (very tiny) heels of creative and enterprising dolls of color, like 2017's Girl of the Year Gabriela McBride and last year's Civil Rights' Era Melody Ellison, this week American Girl debuted its newest groundbreaking girl: Korean American filmmaker Suzie "Z" Yang!
Hailing from Seattle, Z (as she likes to be called) is the first Asian doll to join the American Girl family since the company discontinued Chinese American Ivy Ling in 2014. But Z is breaking the mold in more ways than one. With cameras, a tripod, and puppy Popcorn in tow, Z is an aspiring filmmaker who scripts, storyboards, and shoots her own stop-motion films. In fact, her web series, Z's Crew, available to view on American Girl's You Tube channel, has been watched by over one million fans to date!
Not bad for a girl whose age has barely broken double digits. (Has your You Tube channel attracted a million hits? We rest our case.)
https://www.youtube.com/watch?v=HVMKbK1KHDI?feature=oembed
But Z's larger-than-doll-life life cannot be contained on You Tube alone. Next stop? Hollywood! This summer, Z will star in her very own Amazon special, An American Girl Story: Summer Camp Friends for Life, premiering June 9th on Amazon Prime Video.
Did we mention the two — count 'em, TWO! — books chronicling her superstar life? All 10 years or so of it? Written by Jen Calonita and published by Scholastic, the tell-all books, The Real Z and Z on Location, provide a behind-the-scenes glimpse at Z's life behind the camera, giving readers a sneak peek at Z's struggles to stay true to her identity and her creative vision, while competing in a distinguished documentary film festival. (Looks like the struggle is real for women of color who direct, even in doll world!)
Z represents another meaningful step towards inclusivity for American Girl. In 1993, the doll-making giant introduced Addy Walker, American Girl's first African-American doll. In the years since, Asian American, Mexican American, and Native American dolls have joined the line. Most recently, American Girl has given sick and disabled children the opportunity to customize their dolls to more accurately reflect their lives, outfitting dolls with hearing aids, wheelchairs, and a diabetic care kit.
Keep it up, AG!