These fans got the best "Mean Girls" tattoos, and Damian thinks they're so fetch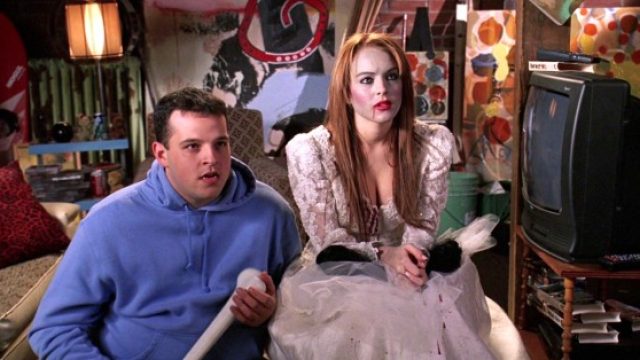 If you woke up today feeling the sudden urge to eat a Kalteen bar and send candy grams to your pals, it's probably because today is October 3rd, aka Mean Girls Day. But instead of merely watching the film for the hundredth time or quoting it all day, some Mean Girls fans celebrate with tattoos and nail art, and even Damian thinks they're so fetch.
The classic high school flick starring Lindsay Lohan, Rachel McAdams, Tina Fey, and so many other favorites has remained a pop culture staple ever since its release in 2004, and it seems that the Mean Girls legacy will never die (nor do we want it to). There has been a direct-to-video sequel, Mean Girls 2, a Burn Book makeup brush set, and a Mean Girls musical debuting in Washington D.C. this month, but some fans have found more personal ways to show off their love of the Plastics, and we're inspired.
Daniel Franzese, who played Janice Ian's sidekick, Damian Leigh, enthusiastically celebrates Mean Girls day each year, and this year he posted some incredible shots of fans' totally grool baked goods, nail art, and tattoos inspired by their favorite movie.
We love that fans continue to show their love for the iconic movie in so many creative and unique ways, and we also love that the film's stars continue to celebrate Mean Girls for the pop culture phenomenon it is. Now grab those pink shirts (even though it's not Wednesday) and celebrate October 3rd in style.