I saw Mean Girls on Broadway, and don't worry — it's pretty damn grool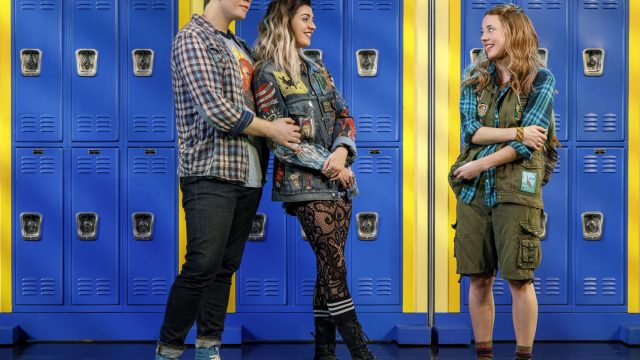 It's been 14 years since Mean Girls hit theaters, becoming a cultural phenomenon and instantly providing an entire generation with an endless supply of snappy quotes and references. While a lot has changed since Cady Heron transferred to North Shore High School back in 2004 — in the days before Snapchat streaks and Instagram "likes" became the most valuable form of social currency — it turns out navigating high school isn't any easier.
Nearly a decade and a half after turning the otherwise arbitrary date of October 3rd into an unofficial holiday, Tina Fey has officially brought Mean Girls to Broadway — and with it, a major update. The musical, which features music by Jeff Richmond (who is also Fey's husband) and lyrics by Nell Benjamin, isn't just a rehashing of the iconic movie with dazzling musical numbers — it also attempts to elaborate on the motivations that turn people into the titular "mean girls," with an emphasis on the importance of being yourself.
And after seeing it, we have to say, Mean Girls the musical is pretty grool.
As someone who has seen Mean Girls the movie more times than I can count, I was a little wary when I entered the August Wilson Theatre during the final night of previews. One of my biggest concerns was how the characters would translate onto the stage, as each character in the film is iconic in their own right — from Regina George to Kevin G.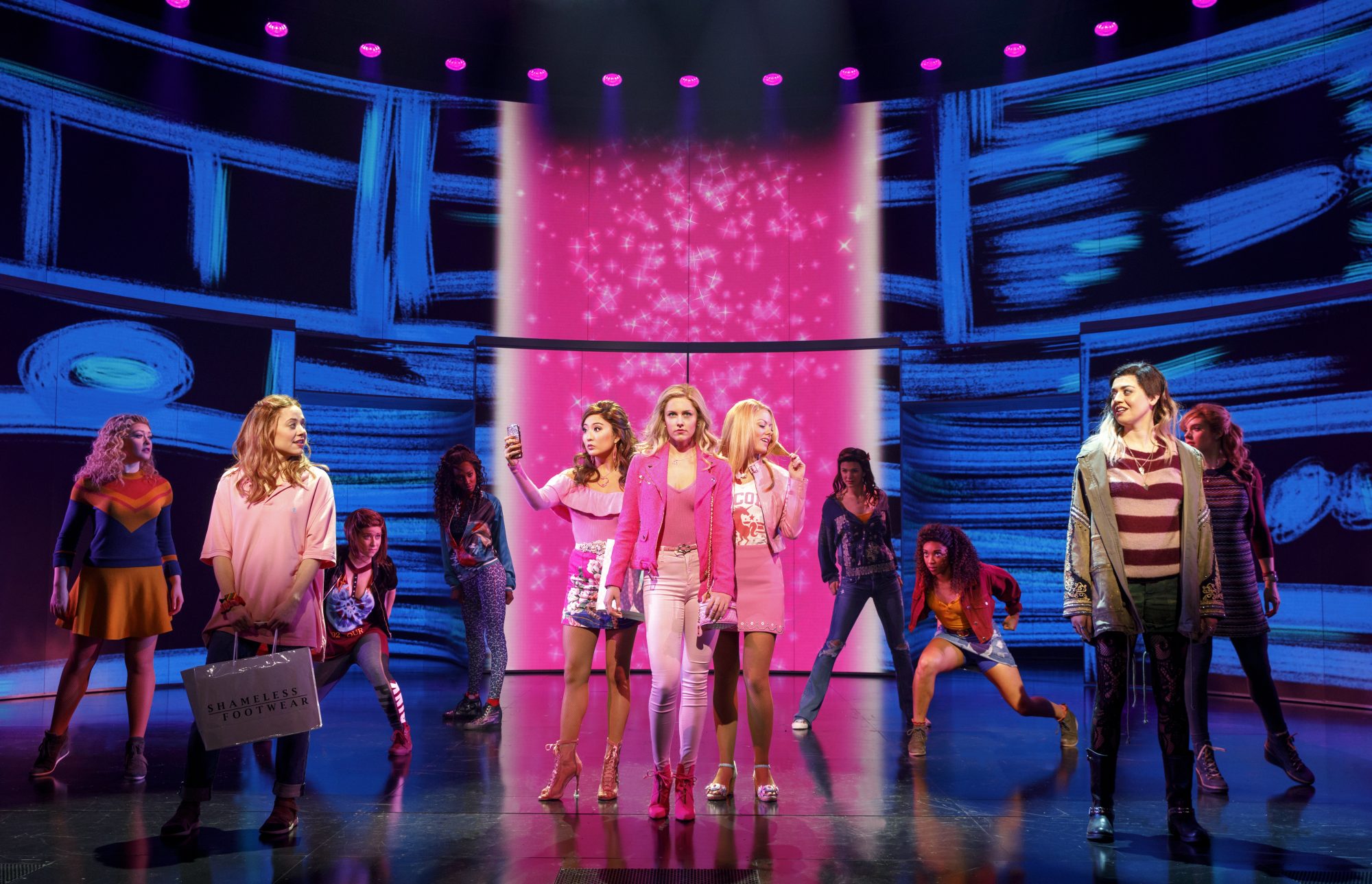 But the entire principal cast captured the essence of their characters, and it never felt like they were simply trying to recreate the performances from the film. As Regina, Taylor Louderman is as terrifying and captivating as you would expect Regina to be if you ever found yourself in the same room as her — and each fiery solo quickly reminds you why she's queen bee of North Shore.
Meanwhile, as Cady, Erika Hennigsen kicks things off with such a charming innocence and positivity that it's almost hard to believe she'll slowly descend into the darkness to dethrone Regina as the show goes on. And true to form, Barrett Wilbert Weed's Janis and Grey Hensen's Damien are "the greatest people you'll ever meet."
The musical is filled with the moments we'll be quoting for the rest of our lives, but while Gretchen Wieners (Ashley Park) is still trying to make "fetch" happen and Aaron Samuels' (Kyle Selig) hair does indeed look sexy pushed back, it doesn't feel like the show goes out of its way too much to include all the notable lines and gags from the film.
Instead, the musical tosses in new moments and bits of dialogue that are hilarious, give new insight to characters, or push the narrative along. One highlight is Gretchen's heartbreaking solo "What's Wrong With Me," a devastating glimpse at the insecurities of the Plastic with hair full of secrets that were only glossed over in the film. Additionally, Karen's (Kate Rockwell) big number, an ode to sexy Halloween costumes, is both incredibly funny and filled with love toward the admittedly dim-witted Plastic.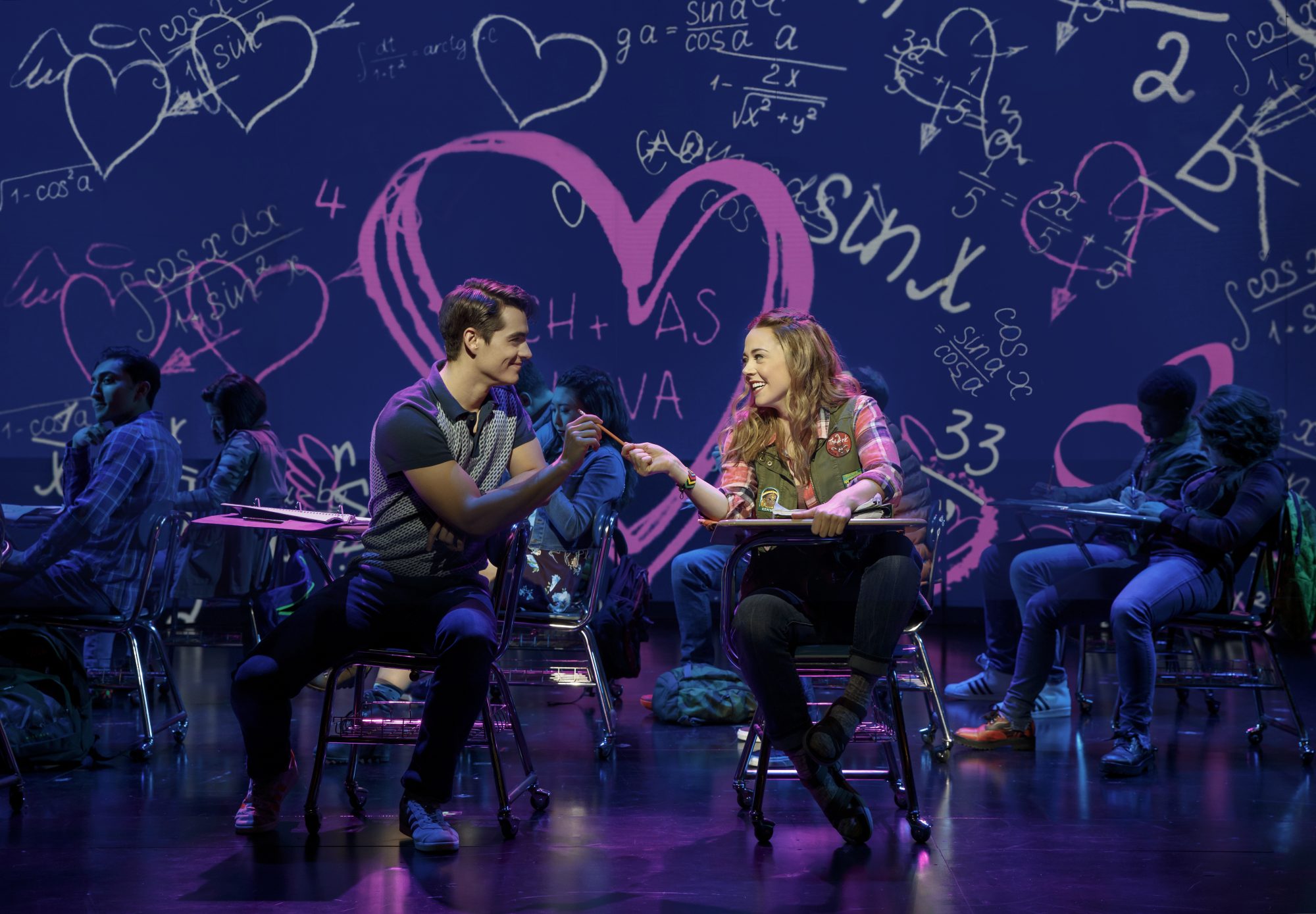 The musical's biggest divergence from the film – in addition to, well, adding musical numbers — was the decision to move the setting to the present.
Yes, gone are the days of three-way calls because the students of North Shore High School are now on Instagram.
While the musical doesn't put an overwhelming amount of emphasis on social media — however, Gretchen's phone is always at the ready — it uses it deftly. When the Winter Talent Show number doesn't go according to plan, it becomes a viral sensation online, resulting in endless memes. And as Cady becomes the new captain of the Plastics, she has to post a selfie to thank all her fans for nominating her for Spring Fling queen. However, the Burn Book is and always will be a book — so you're not going to find a Kindle version here.
If you're trying to decide whether to give Mean Girls the musical a go or watch the film for the umpteenth time, I highly recommend seeing the musical. It's full of infectious music, necessary updates, and will remind you why you're so glad high school is over.