One year after #MeToo, have these men truly been banished—or have they slithered back into their careers?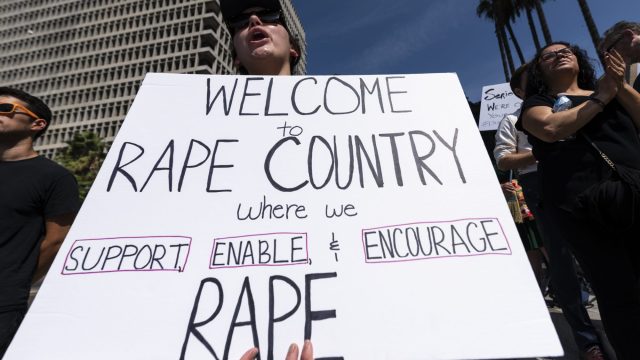 Today marks one year after the Harvey Weinstein story broke in the New York Times. The accusations pushed the #MeToo movement—first started by advocate Tarana Burke in 2006—into the national spotlight and inspired waves of victims to step out of the shadows and name their attackers. 
As we now face another watershed moment with the Brett Kavanaugh hearings, what have we achieved so far? Is the #MeToo movement toppling the bad men (and, less often, women), or are they continuing to "fail up," as Michelle Obama said?
Weinstein is facing criminal charges, was voted out of the Academy, and will (hopefully) never work in Hollywood again. Matt Lauer was fired from The Today Show, and CBS Chief Executive Les Moonves has stepped down. Bill Cosby is finally heading to jail, and Olympic gymnastics team doctor Lawrence G. Nassar is locked up for life. Kevin Spacey has been, in one way, killed off. R. Kelly was removed from Spotify. Celebrity chef Mario Batali is off the air.
The list goes on. Justice has been served to some, and alleged sexual assaulter/President Donald Trump has declared it "a very scary time for young men in America."
More often though, assaulters have emerged from the other side of the #MeToo movement unscathed. When Anita Hill testified against then-nominee Clarence Thomas at his Supreme Court confirmation hearing roughly 27 years ago, it was ultimately not enough to stop his appointment. As it stands now, it looks as if Kavanaugh will also be approved.
One of the main reasons victims so rarely come forward is that even after going to the police, spending hours filling out paperwork, giving their testimony, taking it to court, and putting their body, mental health, and lives on the line — nothing comes of it. Their attackers walk free and back into power, like Louis C.K. returning to the stage at an N.Y.C. comedy club to a standing ovation nine months after admitting to numerous instances of sexual misconduct. 
Fighting this cultural of sexual violence can make you feel like Sisyphus pushing the stone up the hill, except that this stone crushes you over and over again as it rolls back down. And, when you stand up, onlookers try to tell you that, in fact, there is no such boulder. It's just a pebble, and it never even touched you.
That is not to say, however, that the work of #MeToo is inconsequential.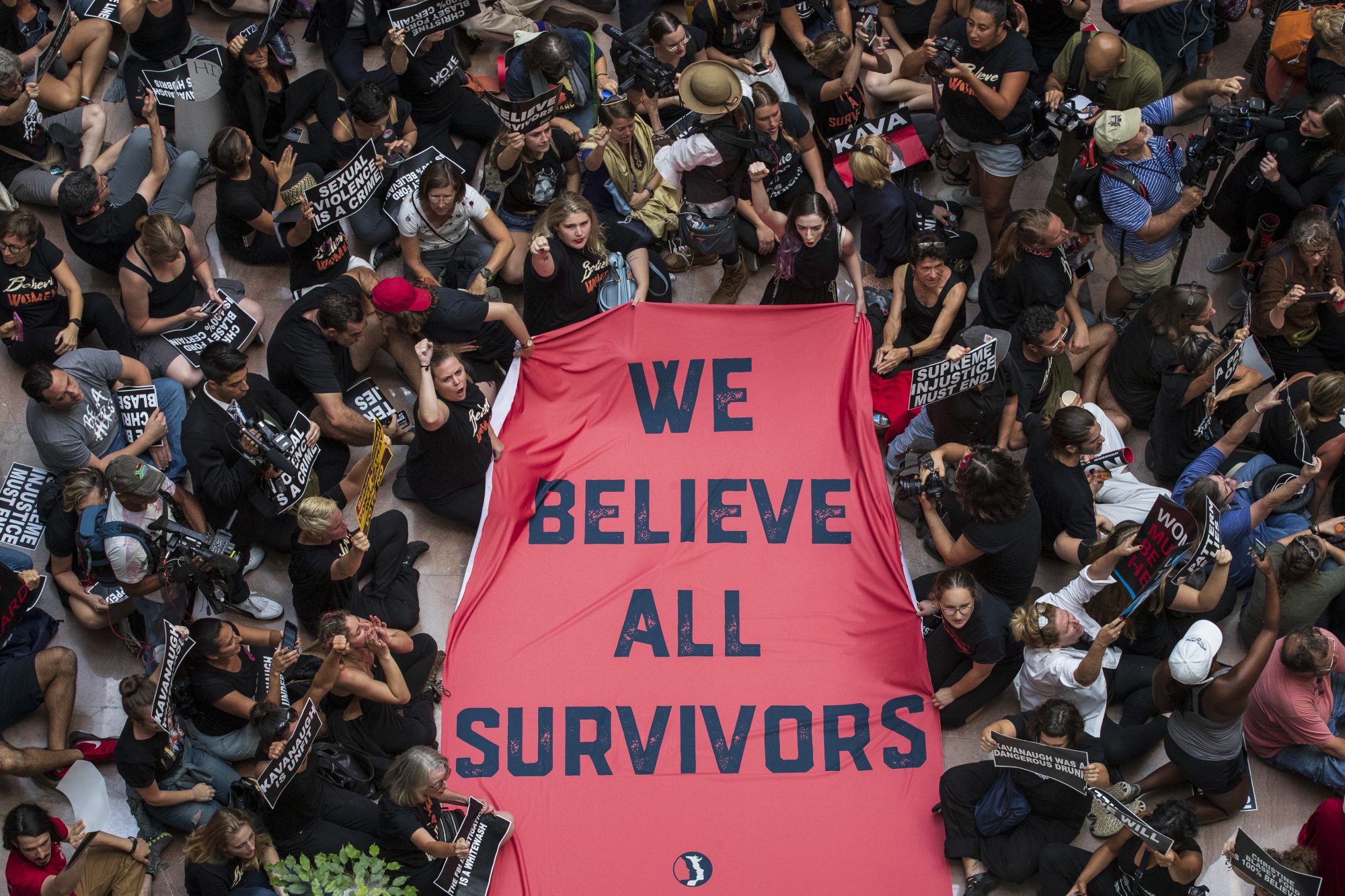 According to a recent Bloomberg article, at least 425 prominent people across industries have been publicly accused of sexual misconduct, which equals one new person facing accusation each day for the last 12 months.  
It's a conservative estimate, and the Bloomberg story quotes crisis consultant Davia Temin who puts the number at closer to 800.
"All of this matters because it shows the socialization and acceptance of reporting these kinds of instances," said Temin.
In that vein, laws have passed in California and New York to make it easier to report abuse at work, and the National Sexual Assault Hotline saw a 201% increase in calls during the Kavanaugh hearing. 
A study published this month by the The Fawcett Society, a British charity focused on gender equality and women's rights, found that the movement has changed society's attitude about sexual harassment.  
The researchers looked a survey results from 2,056 adults across the U.K and found that 53% believe that the threshold for acceptable behavior has changed since the start of #MeToo. More than half of respondents age 18-34, which included 58% of young men, said they were also more likely to call out sexual harassment. The Me Too movement is encouraging many to use their voice by registering to vote and calling representatives. More people than ever now understand what Audre Lorde meant when she warned, "Your silence will not protect you."
During the Kavanaugh hearings, Ted Cruz said he wished for America to return to a nation of civility. A nation, presumably, before the accused faced consequences. Before victims ever even put forward accusations.
Progress can feel incredibly slow-moving. We are bucking a system that has been in place for millenia. But, after #MeToo, one thing is for certain:
We are never going back.