McDonald's is testing a vegan burger!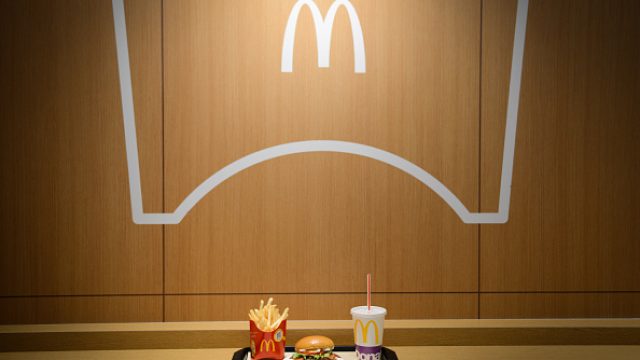 File this under things we never expected to report: McDonald's may be adding a vegan burger to its menu. The "McVegan," as it's called, first premiered on the fast food chain's Finnish website, because apparently Finland has a particularly high percentage of vegans per capita. (Just kidding, we have literally no idea why this started in Finland; seems kind of random and a little hilarious.)
This new evolution in McDonald's menu is comprised of a soy patty, and comes with vegan fries.
(We have…questions…about what makes McDonald's fries not vegan in the first place.)
Late night food runs to McDonald's must be a bit challenging for vegans, so we're happy that our vegan friends will be able to enjoy peak drunk food with us in the future.
Although we wouldn't necessarily describe McDonald's as committed to healthy eating, the company on a whole has definitely been making a push for some better options for the health-conscious. A representative of McDonald's said:
"Through a partnership with The Alliance for a Healthier Generation, McDonald's announced a global commitment in 2013 to increase our customers' access to fruit, vegetables, low-fat dairy and water options and help families make informed choices that support balanced lifestyles. Our menu has evolved over the years, and so has our mindset around how we engage our customers on nutrition. No matter where in the world our customers are located, we want them to have the information they need to make the choices that are right for them when they visit McDonald's."
We're all for more food options for people of all dietary lifestyles, so we'll file this as a win.