This capsule collection from McDonald's and Uniqlo is too cute for words, and we need every piece
If your love for the Big Mac is, well, big, then you'll be happy to hear that now you can wear your favorite burger on your sleeve — and we don't mean when you accidentally spill some of the secret sauce onto your shirt, either. Uniqlo has teamed up with McDonald's for a T-shirt capsule collection to help celebrate the Big Mac's 50th anniversary — and you'll want 'em all.
The Big Mac is probably the most famous burger in the world, as well as one of the most loved, so it's definitely worthy of a huge commemoration. Plus, who can pass up a cute graphic tee?
The Uniqlo x McDonald's capsule collection includes a range of colors, including neutrals like white, gray, and black, as well as McDonald's trademark colors, red and yellow. Each piece has a different graphic depicting the classic burger and, according to High Snobiety, customers will receive a Big Mac coupon upon purchase (naturally).
Right now, the Uniqlo x McDonald's collection is only available via Uniqlo's Japanese store and there's no word whether the tees will come stateside (although we can't see why they wouldn't).
The tees, which are selling for 1,500 yen ($14 USD) each, are also listed only in the Men's section, but, in our opinion, the tees are totally unisex and can — and should — be worn by both men and women. We allll love Big Macs, after all.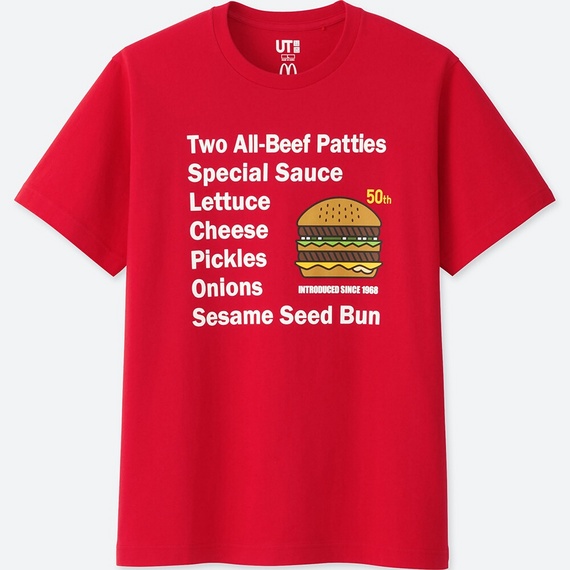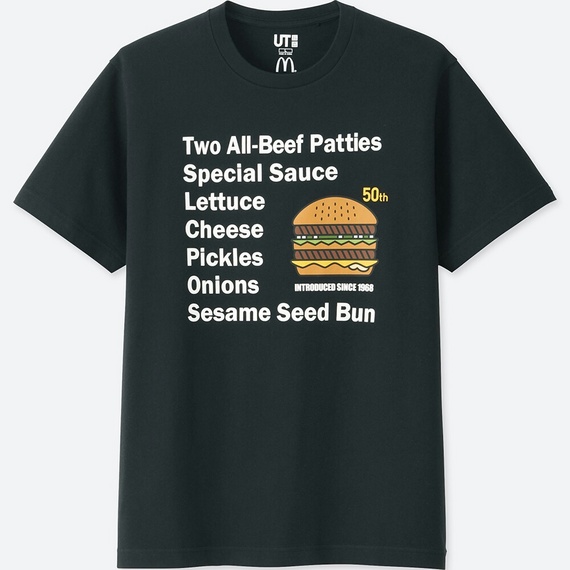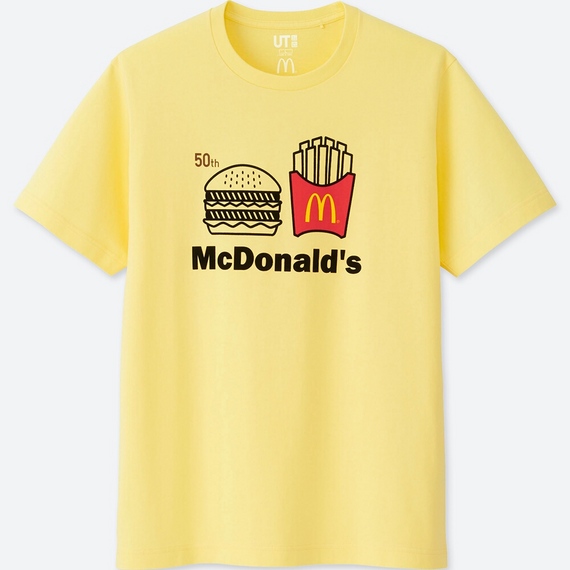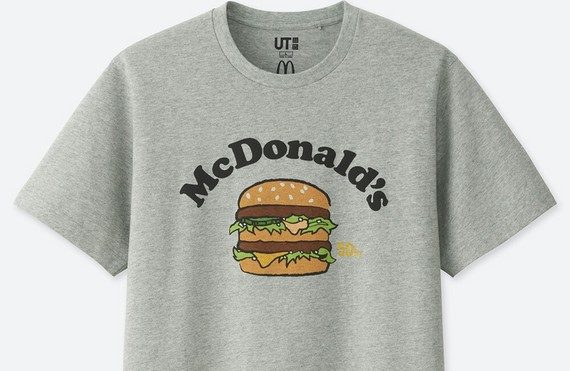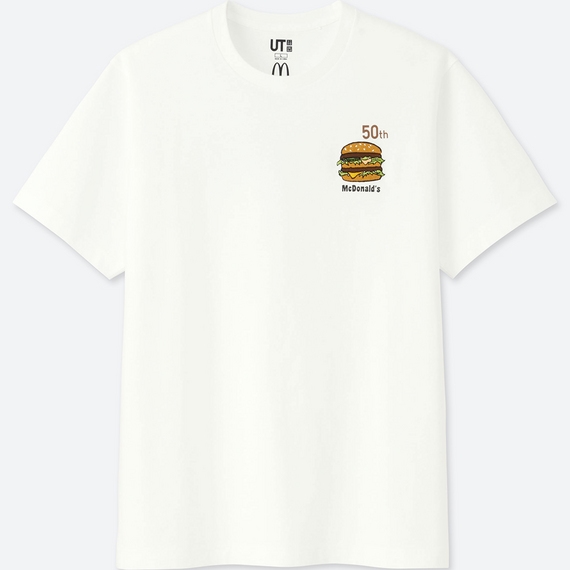 This isn't the first time a Japanese clothing brand has joined forces with the famous golden arches. Last year, Japanese clothing brand Beams designed adorable Big Mac-inspired merch, including tees, pouches, and iPhone cases.
In addition to Uniqlo, the fast food chain has also joined forces with Casio G and New Era for Big Mac-inspired watches and baseball caps to help celebrate the big 5-0, which means you could literally drive up to McDonald's looking like a Big Mac from head to toe. You're welcome.