McDonald's is phasing out plastic straws, and here's what you should know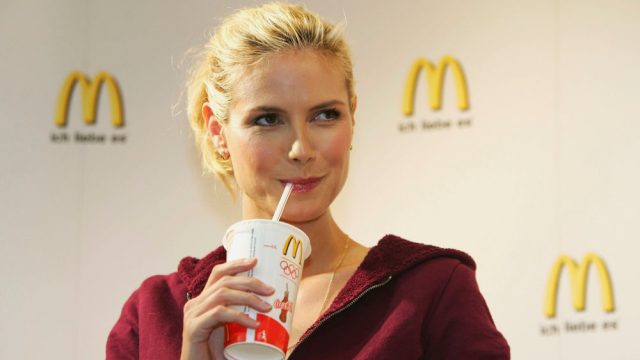 It's April, which means that Earth Day is right around the corner. We're already thinking of ways we can celebrate our planet on April 22nd, but protecting the environment shouldn't be limited to just a day. And now, it seems that companies are starting to agree. McDonald's recently announced that it will be phasing out plastic straws from its U.K. restaurants come May.
On March 28th, the fast food chain announced that, due to demand from its customers, it would be moving plastic straws behind the counters at its 1,300 locations across the U.K. In their place, McDonald's will begin testing paper straws.
"Customers have told us that they don't want to be given a straw and that they want to have to ask for one, so we're acting on that," CEO Paul Pomroy told SkyNews. "Straws are one of those things that people feel passionately about, and rightly so, and we're moving those straws behind the front counter."
So far, the chain has not announced any plans to remove plastic straws from its United States restaurants.
The move is part of the restaurant's larger initiative to make all of its packaging recyclable. The McDonald's website states that its goal is for all of its restaurants to meet this benchmark by 2025. And with 69 million people visiting one of the fast food giant's locations every day, this is a remarkable plan.
Although McDonald's plastic straws are actually recyclable, most customers throw them away after one use. And this is a big deal. According to the Ocean Conservancy, plastic straws and stirrers are the ninth most common debris items found in the ocean. Once this waste enters the sea, it can be devastating for marine life.
McDonald's isn't alone in the pushback against plastic straws. Within the U.K., popular pub chain Wetherspoons has also pledged to replace plastic straws with paper at its 900 locations. And in the U.S., the city of Seattle will ban plastic utensils and straws starting on July 1st.
Eliminating single-use straws is a significant step toward cleaning up the Earth and solving the problem of pollution. We're excited to see McDonald's making this leap, and we have our fingers crossed that the restaurant's U.S. branches will be next to follow suit.