McDonald's newest menu addition will remind you of your childhood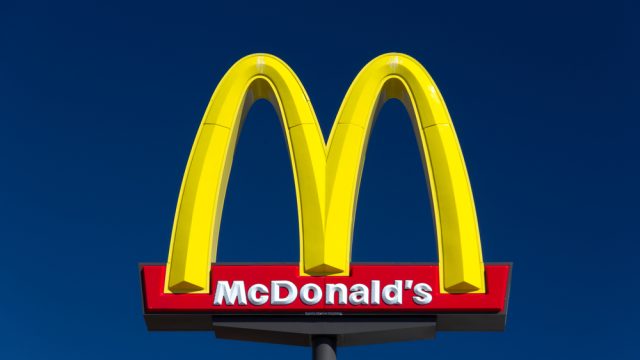 There's some '90s nostalgia that we're totally here for, and McDonald's new menu item is our latest obsession.
McDonald's new Summer Sides Box comes with 18 Hash Brown Bites (aka, TATER TOTS), 8 Chicken McNuggets®, 12 Chicken McBites®, and three sauces: one of which is the widely popular Big Mac® Special Sauce. The other two sauces are the chain's classic BBQ and Sweet 'n' Sour sauces.
The best part is that the Summer Sides Box is served in a cool red box that totally reminds us of all the McDonald's kids meals we used to eat as children… minus the gender normative toys. (Adding some cool gender neutral toys in the Summer Sides Box would be super awesome though. Take notes, Mickey D's.) But for now, the Summer Sides Box is a yummy throwback to childhood and we are super excited about it.
https://twitter.com/udfredirect/status/808117690040729600
Currently the Summer Sides Box is available in Australia (where it is summer right now), but fingers crossed that McDonald's brings this new menu item to the United States come summer 2017! In the meantime, BRB while we catch a plane to Sydney just to try this cool menu addition. Or like, maybe we could have a Summer Sides Box overnighted? Someone call Postmates, stat.
While we figure out how to get the Summer Sides Box here in the states, we'll have to settle for staring at all the mouthwatering pictures of this '90s era menu item and figuring out which item to eat first. The nuggets? The hash brown bites? How could we ever make such a hard decision?
Judging by the amount of food in the Summer Sides Box, we're totally guessing that we should share plan to share all this tasty food. But let's be real: we want to keep this nostalgic delicious all to ourselves. McDonald's encourages folks to "Share Nicely" when enjoying their Summer Sides Box, but we'll see about that.