McDonald's new burger is their most epic one yet
McDonald's held a McBurger Showdown Challenge in Texas where participants were asked to dream up a burger that fully represents the Lone Star state. Over 25,000 people entered the contest, because Texas clearly loves burgers, and a winner has been chosen!
The winning burger is called The Lone Star Stack, and was created by Joseph Peña of Houston. The burger consists of two beef patties, sweet onion barbecue sauce, caramelized onions, Applewood smoked bacon, American and white cheddar cheeses, crinkle-cut pickles and two slices of Texas toast — because duh.
Now that's a serious burger.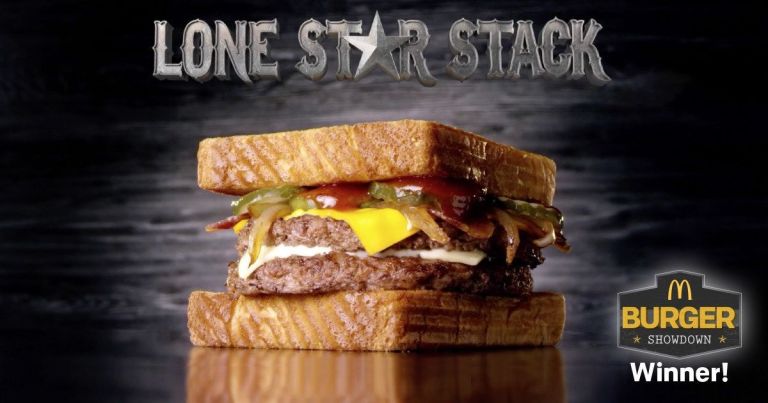 "We wanted to give Texans a burger that truly captures the flavor of our great state,"
David Glaser, a Texas McDonald's owner, said in a press release. "It was also important for us to reach out to our guests and lean on their Texan pride. As you can imagine, most of the creations were spicy, large and, of course, loaded with bacon. The McDonald's Burger Showdown Challenge allowed us to bond with our customers and showcase our high-quality ingredients." The brand new burger is available only in Texas now through August 28. Because don't mess with Texas… or their burgers.