McDonald's is launching its own loyalty program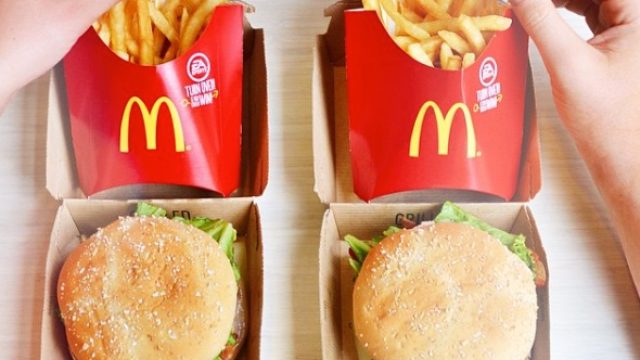 Soon there might actually be some perks for eating at McDonald's. The fast food chain is working on a loyalty program that will offer rewards to frequent customers. So the more you eat at McDonald's, the more free things you'll get.
The program will be available on the chain's smartphone app, which was released last year. In a lot of the markets, McDonald's already has a loyalty program where customers can get a free McCafé drink after purchasing five.
"We're working on a customer-designed loyalty program that we think will be as good as there is out there in the marketplace," McDonald's USA president Mike Andres said at a conference Wednesday.
Andres didn't give out too many details, but he did say that the new program will be linked to the number of purchases and visits customers make each month. Customers will likely have a limited time to cash in on the rewards they earn. The program will launch later this year or early 2017.
To try and boost sales, McDonald's has been using technology as a way to bring customers back into its restaurants—mainly customers who have been absent for a while.
"If we see a thawing off, we can entice them with their favorite products to come to the restaurant," Andres said. "That's the future of customer relationship management. We think it can be a significant sales layer for us."
McDonald's is a step behind when it comes to the loyalty program, as The Street notes. Starbucks has more than 11 million loyalty members, while Dunkin' Donuts has over four million in its program. But since the McDonald's app has already been downloaded 7.5 million times, it's clear that customers are demanding a loyalty program and are super on board with getting free stuff.