McDonald's is retiring Ronald McDonald — for an understandable reason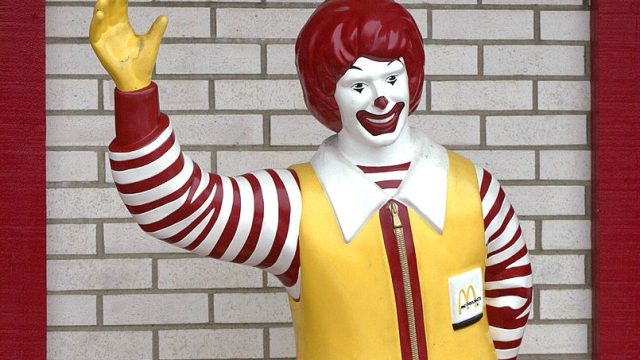 Ronald McDonald is taking a break from the spotlight for awhile. McDonald's announced that, with the clown sightings across the country recently, they think it's best if they keep Ronald's public appearances to a minimum.
Ronald McDonald, recognizable by his red hair, floppy red shoes, and outfit in McDonald's colors, has become a signature of the franchise over the years. His history goes all the way back to the late '50s — so to pull his image, even if temporarily, is a big deal. But we totally get where McDonald's is coming from — right now, clowns aren't exactly getting the best PR treatment.
https://www.instagram.com/p/na2pIYMT1J
"McDonald's and franchisees in the local markets are mindful of the current climate around clown sightings in communities and as such are being thoughtful in respect to Ronald McDonald's participation in community events for the time being," McDonald's spokesman Terri Hickey said.
As you probably know, for the past few weeks, stories about clown sightings have been popping up on social media and in the news. Initially, the men or women in clown costume appeared harmless enough, but some have reported seeing clowns with weapons.
The sightings have even spawned a Twitter account, @ClownSighting, and the hashtag #IfISeeAClown. false
Of course, social media being what it is, it's hard to know which sightings are real and which ones are hoaxes.
Reports have been made in California, New York, and South Carolina, to name a few, and police departments across the country are encouraging trick or treaters to be extra vigilant when they go out this Halloween.
Some of the video clips that have been posted online are low-key creepy TBH, so everyone please be careful out there!