We FINALLY know why McDonald's ice cream machines seem to break a lot
Although this might not be the most pressing problem we're facing in 2016, consistency of McDonald's ice cream machine being broken is a real and persistence annoyance.
This Cosmopolitan article sites that up to 25% of all machines are broken at any given time.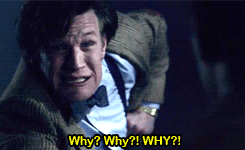 And now, thanks to  Cosmo reporter Hannah Orenstein, we know why they're always broken. Mystery solved.
Orenstein goes deep in her investigative reporting, looking into the pervasive mystery of the broken frozen treat machine at McDonald's. This is a universal problem, and it's affecting millions sweet-loving Americans right now, as we speak.
https://www.instagram.com/p/52ZEgRMT56
Orensteing set out, "to call 25 different locations, spanning everywhere from the McDonald's two blocks down the street from Seventeen's office in New York to a franchise next to a mall in Hawaii. During each call, I asked if the McCafé machine and the ice cream machine were in service."
Here's what she found:
They're hard to clean right.
One former employee interviewed said, "Cleaning these machines takes hours. I mean it, these old machines can take four hours to clean. The reason? It has a preprogrammed cycle that it must complete, and if it senses you did something wrong, it will start over."
It's already off for the day
Cosmo found that on slow nights, employees may turn it off early (we feel them on this.) If you turn up wanting a shake or a cone during these times, then you're out of luck.  Saying, "it's broken" is just the quickest way around it.
The machine malfunctions or they run out of mix.
Just like every piece of technology that exists, those freezy machines like to break. Especially when the weather is hot. So, if you're counting on a refreshing McDonald's ice cream to cool you off in the dead of an August heat wave, you might be out of luck. The heat affects the machines much like it does us. That is, it renders them completely incapacitated.
Sounds like all of these are pretty understandable reasons and very, very good things to remember if you're tempted to yell at your poor McD's server. They, like all of us, are at the mercy of machines. Just call ahead next time to make sure you don't experience McFlurry Denial Fury.