Where will McDonald's flip its arches? Don't expect to drive past a "W" today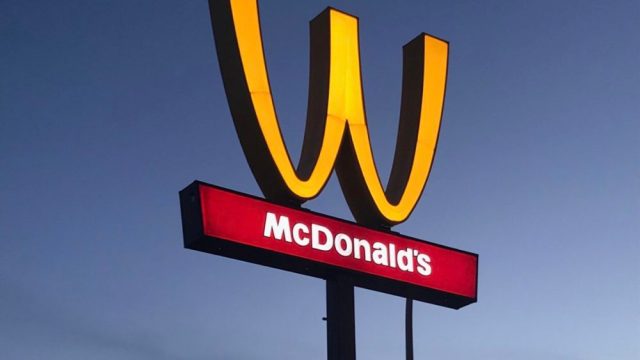 Today, March 8th, 2018, McDonald's flipped its iconic golden arches to resemble a "W" in honor of International Women's Day. However, don't expect to drive past a McDonald's in your neighborhood and see the new "W" signs.
Only one location actually flipped its sign. The McDonald's on Long Beach Boulevard and Imperial Highway in Lynwood, California is the only arch that flipped. Patricia Williams, the location's franchisee, is featured in McDonald's official video to honor International Women's Day. A statement on McDonald's website reads,
"Thirty years ago, Patricia invested all she had to open her first restaurant. Soon, she was running two restaurants and expanded to five total locations — including the first McDonald's in Compton. Today, she creates opportunities within her community by employing over 700 crew members in 18 McDonald's locations owned by her and her daughters."
Besides this one location in Southern California, the rest of the "W's" appear on McDonald's social channels, and according to Newsweek, 100 locations will have "packaging, crew shirts and hats and bag stuffers" that feature the new women-centric signage.
"In celebration of women everywhere, and for the first time in our brand history, we flipped our iconic arches for International Women's Day in honor of the extraordinary accomplishments of women everywhere and especially in our restaurants, Wendy Lewis, McDonald's chief diversity officer, said in a statement.
false
If you happen to be driving through Lynwood today, you'll see something like this:
While solidarity and visibility (like a W sign) do matter, basic necessities like a living wage matter even more. While McDonald's is "proud to share that 6 out of 10 restaurant managers are women," their sign stunt has been met with criticism. false false
Listen, we love a Big Mac and we appreciate the gesture, but on International Women's Day (and every day), let's push for more than just cute marketing: a living wage, paid leave, and recourse for victims of sexual harassment.