This is the menu item that saved McDonald's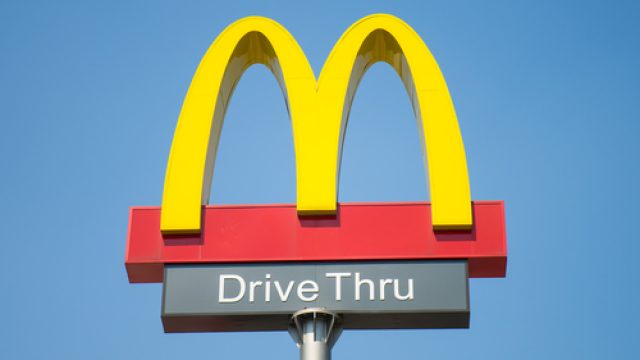 Ever since McDonald's introduced its all-day breakfast, its profits have been spiking like crazy, and it turns out it's not just because people love being able to eat breakfast all day. Like, they do, but just not only breakfast. It seems as though lot of people have been ordering Egg McMuffins not just as the main course, but as a side dish.
"Believe it or not, you may find some people order a lunch entree and ordering a Egg McMuffin sandwich as an add-on," McDonald's chief financial officer, Kevin Ozan, revealed at a recent press conference.
And it's really been revolutionary for McDonald's, which has recently experienced some tough financial times from 2013 up until late 2015. This graphic from Quartz shows that pretty much as soon as the fast food chain introduced, sales increased by 5.7% in the recent quarter.
Ozan might find this revelation surprising, but we don't — people seem to love double-entrees at fast food places. Just look at Burger King and Wendy's — their respective 5-for-$4 and 4-for-$4 deals are super popular, not only because they're dirt-cheap but probably also because a four-piece of chicken nuggets is kind of like having a little mini entree.
McDonald's had a similar 2-for-$2 deal but it ended in February, leaving us to wonder if they'll ever bring it or something similar back. Maybe after realizing how much people love a hot side of Egg McMuffin with their Big Macs — a McSide, if you will — they'll offer up a deal to try to get more people to get them together. (But, let's face it, probably not, because if people are already paying full price for two sandwiches, why give customers a discount on the pairing?)