McDonald's has a "Despicable Me" menu — but there's a catch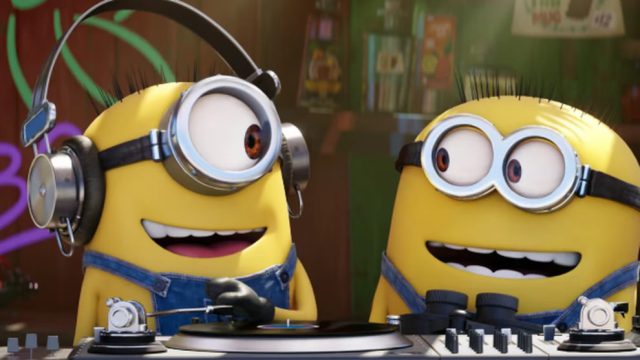 Who doesn't love the Minions from the Despicable Me movies, right?! Well now, McDonald's has a Despicable Me menu, reported Uproxx — but there's a catch. Sadly, at the moment, the menu is only available at select locations in Singapore (!!). But we can always hope the trend catches on and reaches other countries, too! Of course, Despicable Me 3 is due out on June 30th, so now's the perfect time to eat some Minions, so to speak, and get into a despicable mood. ?
If you ~do~ happen to be at one of the McDonald's locations serving Minion-inspired fare, you can get everything from Minion Potatoes to Banana Pie. YAS, please!
Of course, even if we're not in Singapore rn, we still wanted to check out the menu. Wish fulfillment, anyone?! Quick warning: The following pictures may make you hungry, so you might want to be near a McDonald's, just in case. Even though it may not have Minion-themed food, at least it'll be close!
Okay, can we say cutest potatoes ever?!
And here's another ~despicably delicious~ look at the Minion Potatoes!
https://www.instagram.com/p/BVeJkAiFzK3
They are ~almost~ too cute to eat, though we think we'd manage just fine!
There's also Spicy Chicken McNuggets and Banana Pie!
Or maybe you're more of a Pineapple Pie kind of person?!
And some people are getting super creative with their Minion meals!
It also goes without saying that we'd want to get in on these adorbs Happy Meal toys, too!
Of course, we'd also ~have to~ have some banana ice cream!
Okay, Y-U-M! We'll brb! We have to look up flights to Singapore!