McDonald's delivery is coming next month, so can it be 2017 already?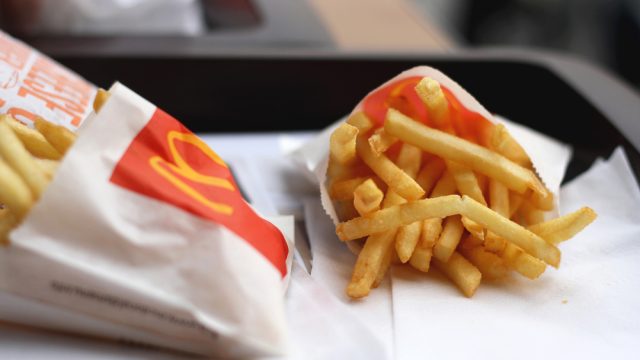 Was 2016 a rough year for you? McDonald's is about to kiss it and make it better. Starting in late January, McDonald's is launching a delivery service in select cities. Yes, that means you can order your burgers and fries from the comfort of your own couch. People living in Orlando, Tampa, and Miami are the lucky guinea pigs, as there will be more than 200 locations in these cities that will test out the Big Mac deliveries.
McDonald's has teamed up with UberEATS, an app that brings food right to your doorstep, and it's currently up and running in more than 50 cities. Apparently, it's simple. All you have to do is look at the McDonald's menu on UberEATS online (although, come on, who needs to even look at a McDonald's menu anymore), order what you want, and it'll show up at your house. Move aside, sliced bread, because this is the best thing ever.
https://www.instagram.com/p/BNw4DqXjs3Z
Becca Hary, a spokeswoman for McDonald's, says they'll be collecting feedback from the three cities in Florida to see if the delivery service is worth expanding. Let's face it, though. It's going to be a huge hit.
It seems like McDonald's is already expecting the delivery service to be a game changer, because they're hoping to make it available worldwide starting in 2018 and we cannot contain ourselves.
https://www.instagram.com/p/BN7LuI0Dcn_
As exciting as this news is, we can't say we're surprised. McDonald's has really been upping their game lately. They recently partnered with delivery companies such as DoorDash, that deliver the chicken nuggets to your front door, so clearly they've been wanting to move in the direction of doing the deliveries themselves. Ordering through UberEATS will also allow you to order from your phone and pick up at the restaurant, if that suits you better. Happy New Year, everyone!