McDonald's is changing up the Happy Meal, and not everyone's gonna like this
Over the years, our favorite fast food chains have evolved to include more than just the standard greasy fare…which is a win-win for those of us looking to enjoy healthier options while we're on-the-go.
McDonald's has proven that it's game to try out new, health-conscious choices, like adding a vegan burger to the menu and changing the chicken nugget recipe (and the entire menu) in an effort to eliminate artificial preservatives. Their latest change-up involves your childhood staple, the Happy Meal…but don't worry, you can still get your beloved chicken nuggets, fries, and accompanying toy.
There were few things we loved more as kids than snagging one of those bright red boxes with the yellow arch handles. And while these new Happy Meal changes might freak you out at first, they're pretty smart: According to NPR's The Salt, by the end of 2022, "at least 50 percent or more of the kids meal options listed on menus will meet new global Happy Meal nutrition criteria." And these new criteria are decidedly more health-conscious than the current Happy Meal.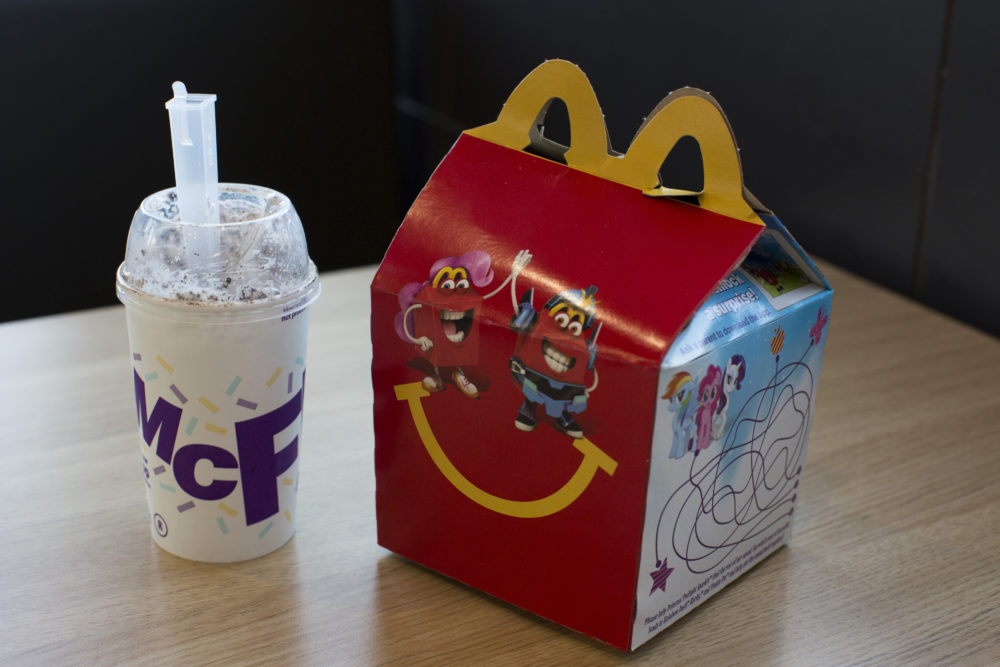 They explain: "Meals will have 600 calories or less; no more than 10 percent of calories from saturated fat; no more than 650 mg sodium; and no more than 10 percent of calories from added sugar."
It seems the company has already taken steps to shift the Happy Meal in a healthier direction. U.S. locations have switched to offering organic apple juice that's lower in sugar and calories, and they're working on making a lower-sugar version of their chocolate milk, too.
But if you're a fan of the brand's signature salty, golden delicious fries, you may not like this change: Instead of coming with the traditional small fries, the six-piece Chicken McNugget Happy Meal will be served with an even smaller size fries for the kiddies (meaning there will be fewer fries for us grown-ups to surreptitiously steal).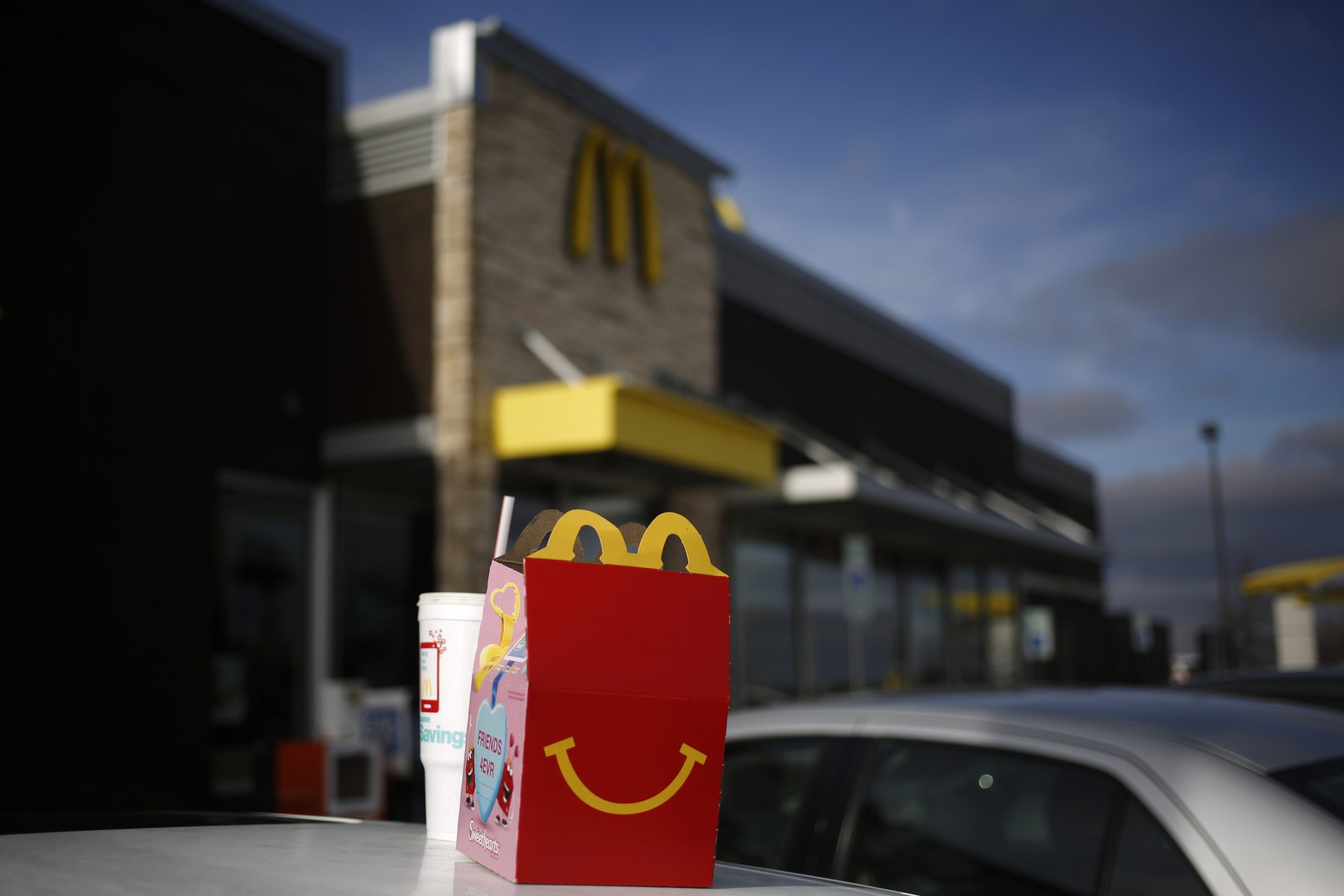 According to the company, the new Happy Meal changes will also aim to market more balanced options to kids, with marketing designed to "help serve more fruit, vegetables, low-fat dairy, whole grains, lean protein and water in Happy Meals."
The American Heart Association is pleased with McDonald's Happy Meal changes, with CEO Nancy Brown saying, "This is an important step in the right direction and we look forward to seeing how today's announcement will lead to kids eating fewer calories and less sugar, saturated fat and sodium" in an official statement.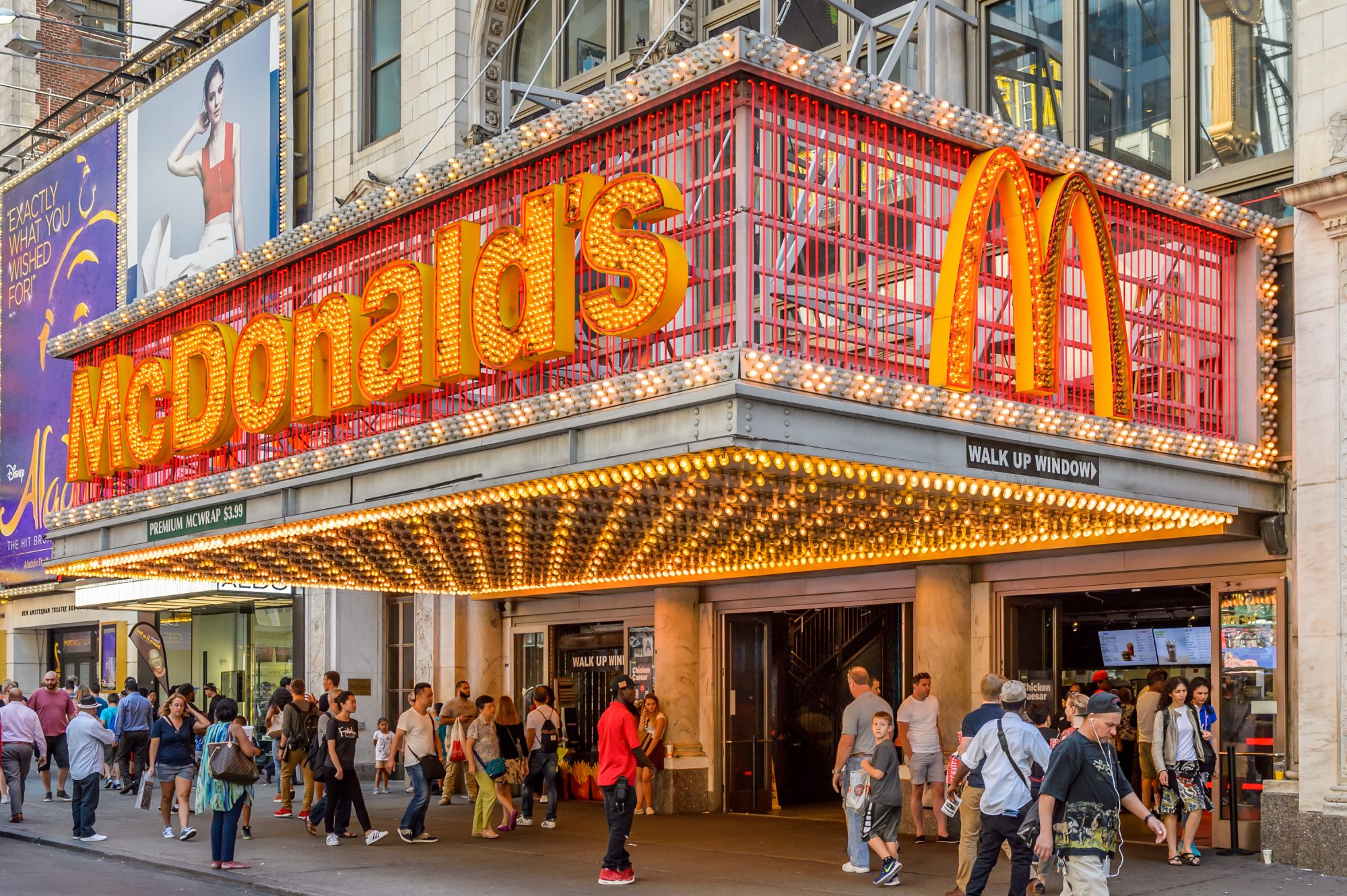 We think this is a commendable step toward keeping all the things we love about the Happy Meal while also giving kids more nutritional choices. Bravo, Mickey D's! We'll see you at the drive-thru.