McDonald's new coffee drinks are worth coming out of your shell for (pun intended)
Spring may have officially sprung, but we're still bundled up under ten blankets waiting for the snow to melt. However, we just caught wind of some news that is worth coming out from under your blanket heap for. McDonald's McCafé just released its new seasonal Turtle coffee drinks, and it looks like hibernation is over, people. We need to get to a McCafé, pronto!
The three new flavored drinks will hit participating U.S. McDonald's locations in the beginning of April and will only be available for a limited time. You're going to want to get your hands on one (or all) of these new beverages before they're gone. Just feast your eyes on these news flavors:
The Iced Turtle Macchiato is a "rich swirl of chocolate" paired with caramel and hazelnut flavors, layered with cold milk (whole or non-fat) and "bold espresso," drizzled with chocolate, and served over ice.
Then there's the hot Turtle Macchiato, which is a blend of chocolate, caramel, and hazelnut flavors, combined with steamed milk and espresso. It, too, is served with a chocolate drizzle.
And finally we have the Iced Turtle Coffee, made with McCafé's iced coffee swirled with chocolate, caramel, and hazelnut flavors and served with a splash of cream.
Yum, yum, and yum. Can we just move into our local McDonald's or…?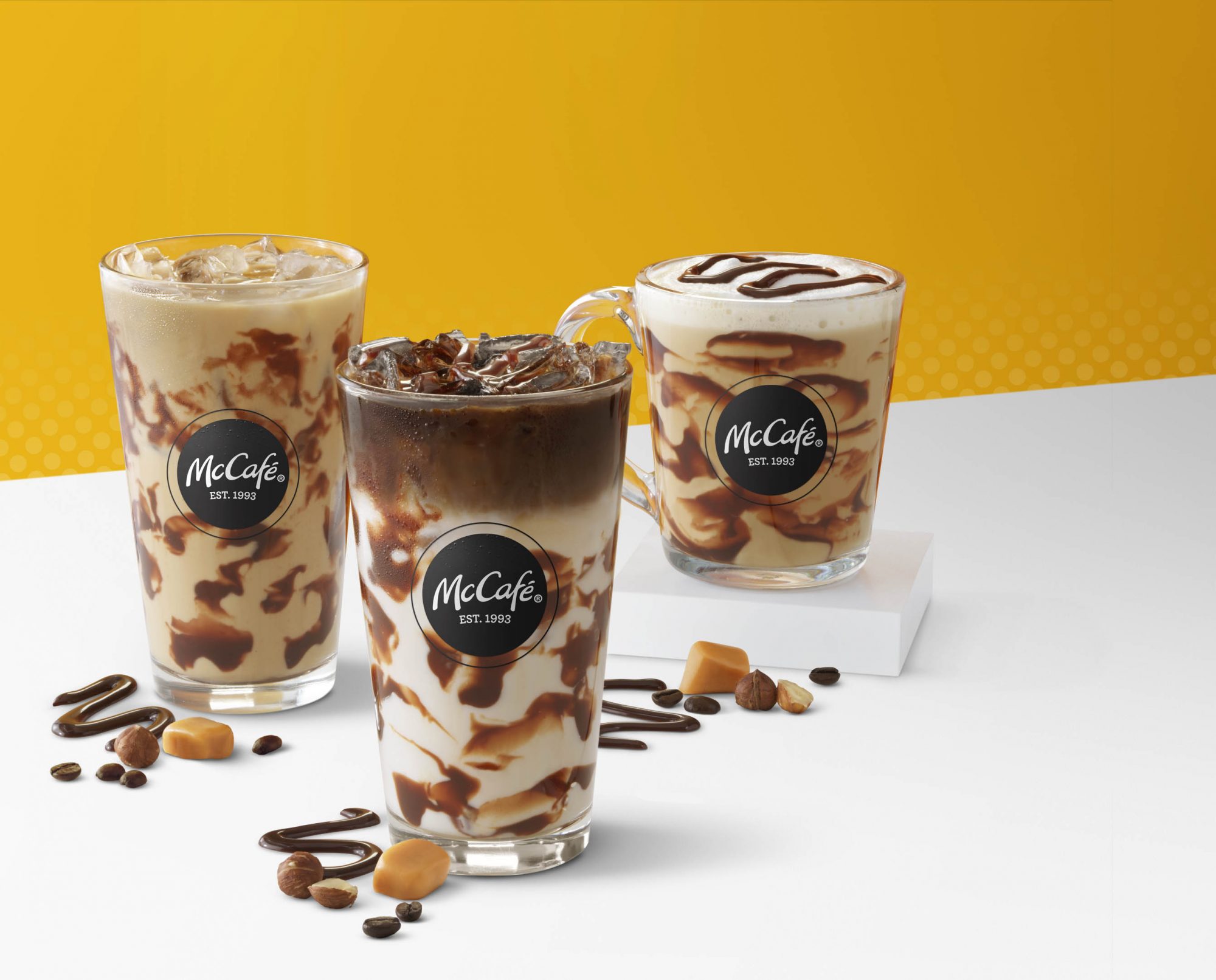 Elina Veksler, senior director of McCafé Menu Innovation, said in a statement released today, March 21st,
"Our Turtle coffee beverages are a new take on an indulgent treat. With the first sip, you'll taste a delicious blend of chocolaty, caramel and hazelnut flavors that work together perfectly for a rich and smooth coffee experience. These beverages are skillfully made by restaurant crew for just the right balance of flavors, ensuring our customers receive a café-quality beverage every time."
Oh, and we forgot to mention that a small-sized Turtle Macchiato (hot or iced) is only $2. So yeah — McLive it up, baby.
https://nostalgicgifs.tumblr.com/post/156189954089
Head into your local McDonald's as soon as April arrives to try one of the new McCafé Turtle beverages.