This $7 Mascara Is the Only One That Keeps My Stick-Straight Eyelashes Curled
Of all the luxury and drugstore mascaras that I've tried, this is the only one I keep coming back to.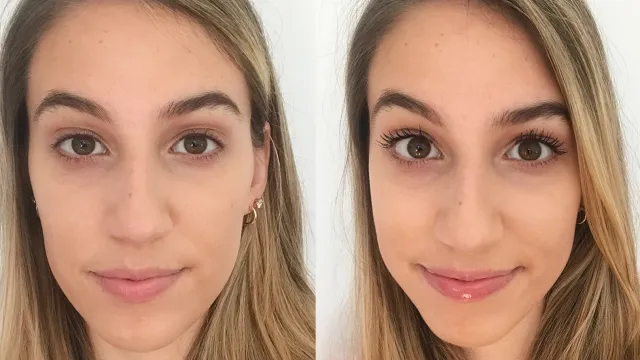 Welcome to Game Changers, a weekly series in which we reveal the holy grail beauty products we're loving now—the ones that saved our hair, cleared our skin, and, in some way, changed our lives.
As someone who considers herself quite the mascara enthusiast, it's a real bummer that my eyelashes are naturally short and positively stick-straight. Over the years, I've tried dozens of luxury and drugstore mascaras, hoping to achieve the kind of long, fluttery lashes that I often dream of. But time and time again, I've been disappointed by the many high-end mascaras that weigh my stubbornly straight lashes down, leaving them looking less than luscious by the end of the day. Instead, I continue to come back to my tried-and-true $7 mascara: Maybelline Volum' Express The Colossal Cat Eye.
I always start by curling my eyelashes with a trusty eyelash curler, but if you have super straight lashes you know that getting them curled is just half the battle—it's finding a mascara that actually keeps them curled that is the tricky part. Thankfully, this one always keeps my lashes looking long and curled, no matter what.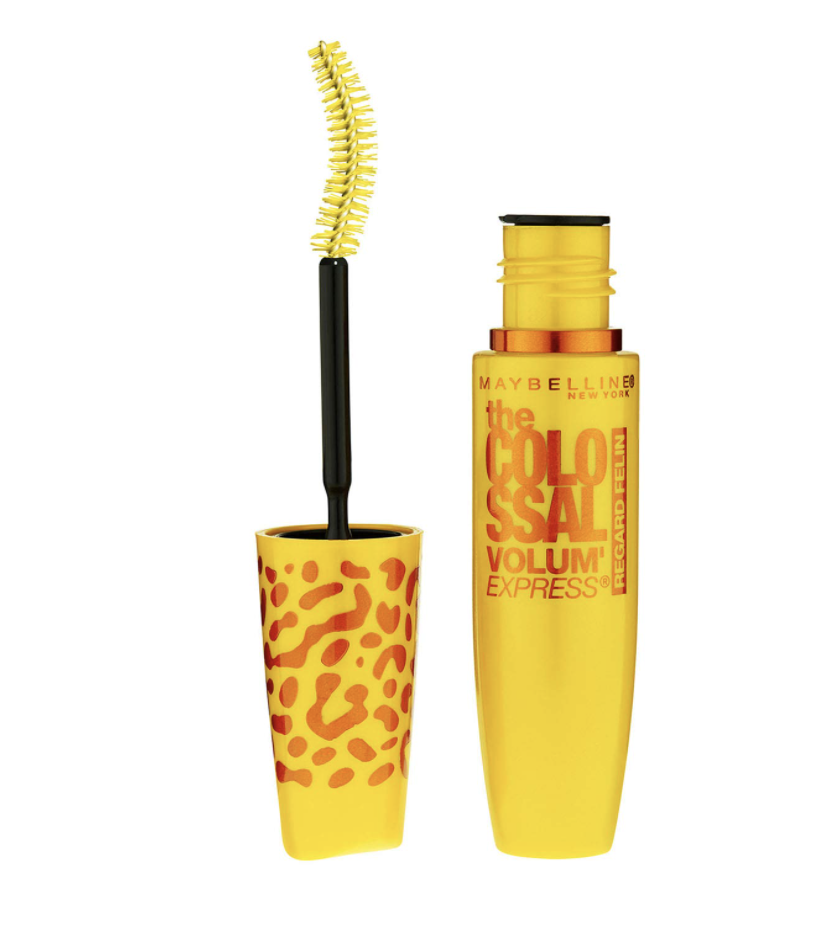 Maybelline Volum' Express The Colossal Cat Eyes Mascara
Shop it
Amazon
The first thing you'll notice upon opening the bright yellow and animal-printed tube of Maybelline's Volum' Express The Colossal Cat Eye mascara is the unique shape of the wand. It's meant to be shaped like a cat's claw, and the subtle curve of the brush works with—not against—the natural curvature of your eyelid and lashline. It's designed to grab and coat all the lashes with just one swipe, and as someone with deep-set eyes, I really appreciate that the brush isn't bulky. The entire wand is on the skinnier side, which makes it easy to maneuver the formula into every eyelash without accidentally ending up on my brow bone.
After just one coat, my lashes are visibly lengthened, separated, and curled so that they look sky-high. I can attest to the fact that the full effect of this mascara lasts all day without any flaking and is lightweight enough to keep even the most stubborn lashes curled. Plus, the formula includes conditioning collagen to nourish each strand.
I've been using this mascara for years and stock up on two tubes at a time since I never want to be without it—it's that good.