This $10 drugstore foundation puts my $35 one to shame
One of the things I've learned in the past couple of years is that you don't have to spend a ton of money to get high-quality makeup. As of late, one of my obsessions has been drugstore foundation. Finally, drugstore brands are becoming more inclusive when it comes to shade ranges, and they're changing their formulas for the better.
For a long time, I was hooked on Kat Von D's Lock-It Foundation ($35). Although I was in love with the full coverage foundation, I often found that it felt heavy and thick on my oily skin. During the warmer months, I would basically sweat under the foundation, which would make my foundation separate and glide throughout the day.
That's when I decided to find a drugstore alternative. One of my long-time favorite drugstore foundations is Maybelline's Fit Me. And just when I thought Maybelline couldn't outdo themselves with that foundation, they released the Super Stay 24-Hour Foundation ($9.99), which comes in a wider range of shades than the Fit Me Foundation. Based on what I've seen on social media and what I've read about this foundation, it promises to be full coverage, while also feeling lightweight on the skin. It also claims to have 24-hour wear without smearing or sliding off. This is what I was looking for!
Even though I've watched a dozen YouTube videos about the new Maybelline foundation, I wanted to try it out for myself, especially to see how it held up throughout the day — and, let's be real, to see if it was really worth the hype. I knew this could possibly be the answer to all of my foundation woes.
Here's what my day looked like trying out the Maybelline Super Stay Foundation:
https://www.instagram.com/p/BhKYaX2lGkP
8 a.m. — My skin is prepped and ready for the Maybelline Super Stay Foundation.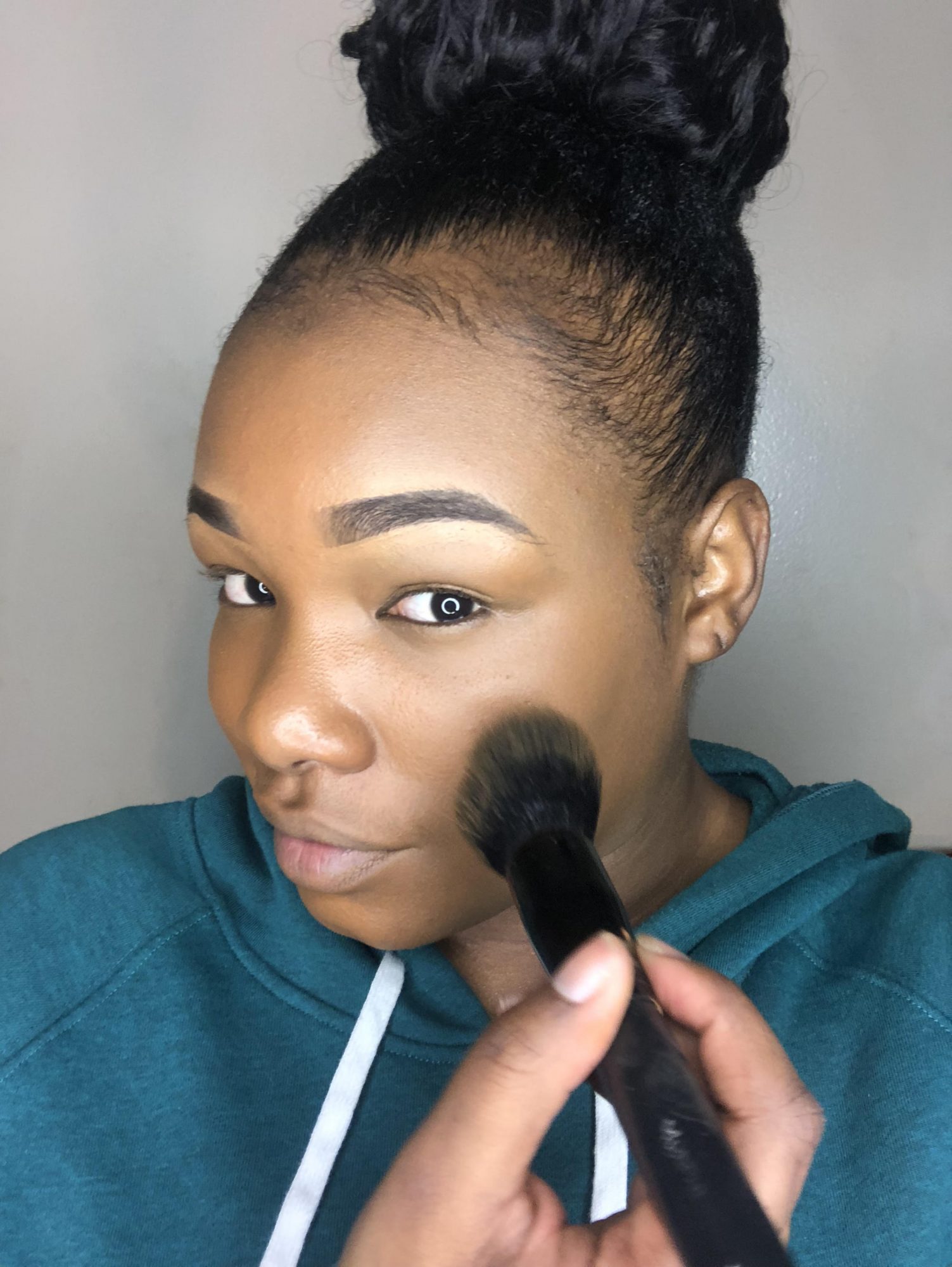 The first thing I noticed about this foundation is that you really have to take the time to blend it out. It is not a creamy foundation, so you have to do some work to make sure it applies evenly. My suggestion is to use a dense foundation brush, like the Morphe MB31 Brush ($8). I found spraying the brush with some MAC Fix+ Spray in The Coconut Scent ($26) helped.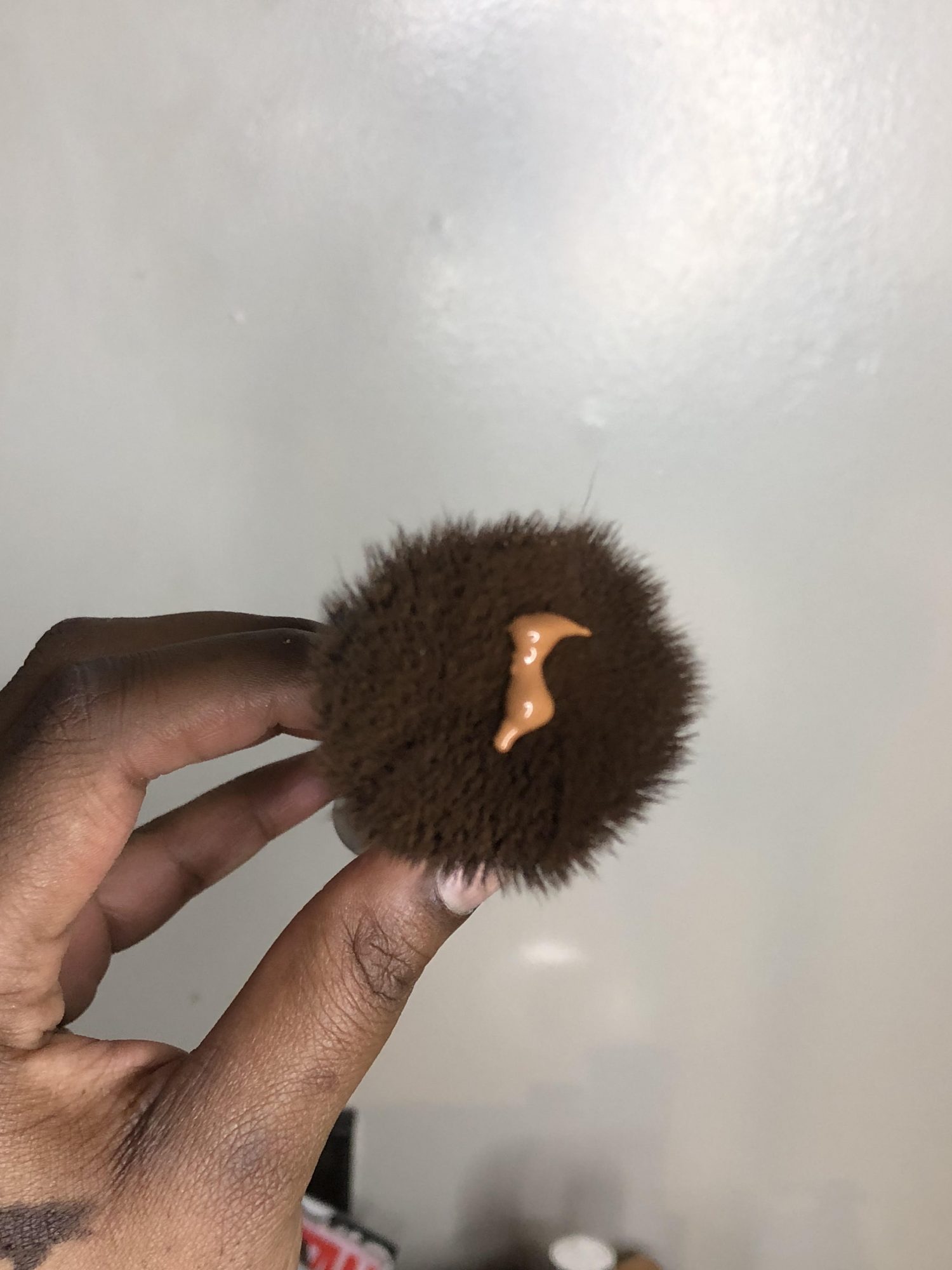 This is only about half a pump of foundation splattered on my brush.
9 a.m. — This is what the foundation looks like.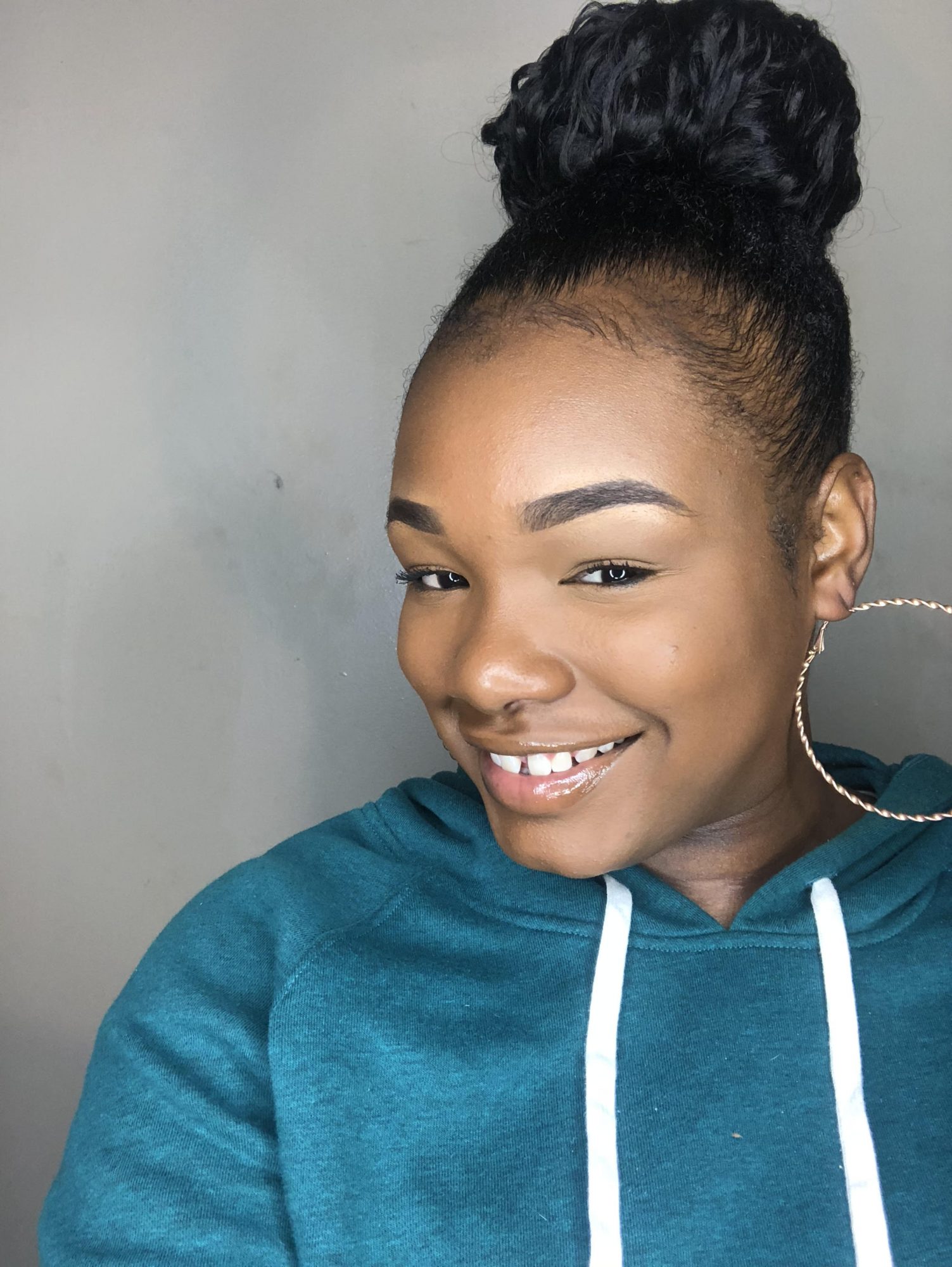 As far as coverage goes, it almost completely covered my dark spots and dark circles. While I did apply a bit of concealer under my eyes, I didn't have to use it on my dark spots or dark circles. I didn't even have to color correct, which I normally do.
Need I remind you, I opted to only use half a pump. This is almost unheard of for a drugstore foundation. I'll say with a half pump of foundation, I got a medium (almost full) coverage. A full pump will definitely give you more coverage if you need or want it. It looks semi-matte once applied, but it also gives you a natural finish.
With the exception of my eye area, where I applied a little concealer, I decided not to put any setting powder on top of the foundation (I also opted to not use a primer). I wanted to see how this foundation held up on its own, without the help of any other products. On a normal day, I would put a little loose powder in my trouble areas that get oily, like my nose and cheeks, but again, I wanted to see how the foundation would last throughout the day.
12 p.m. — Dunkin' Donuts run.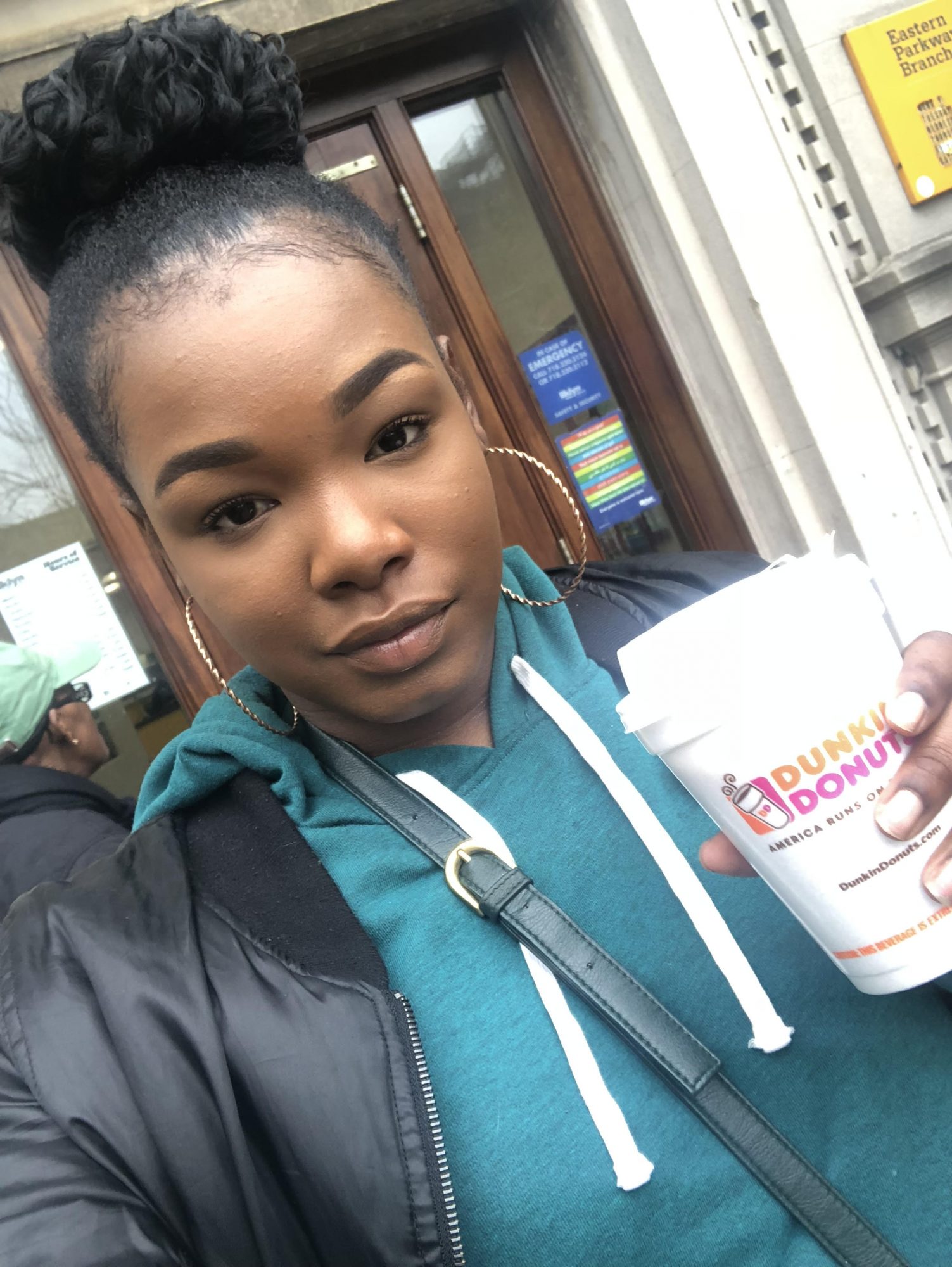 I went for a quick coffee run and my face still looks good. It is a "nice" day in NYC, and my typically oily skin is actually behaving.
3 p.m. — Train ride and foundation update.
Some oil is starting to appear around my nose area, but in all honesty, that is expected. No foundation will stop the glands in your skin from producing oil — controlling the oil is the objective of the game.
6 p.m. — Back at home after running errands all day.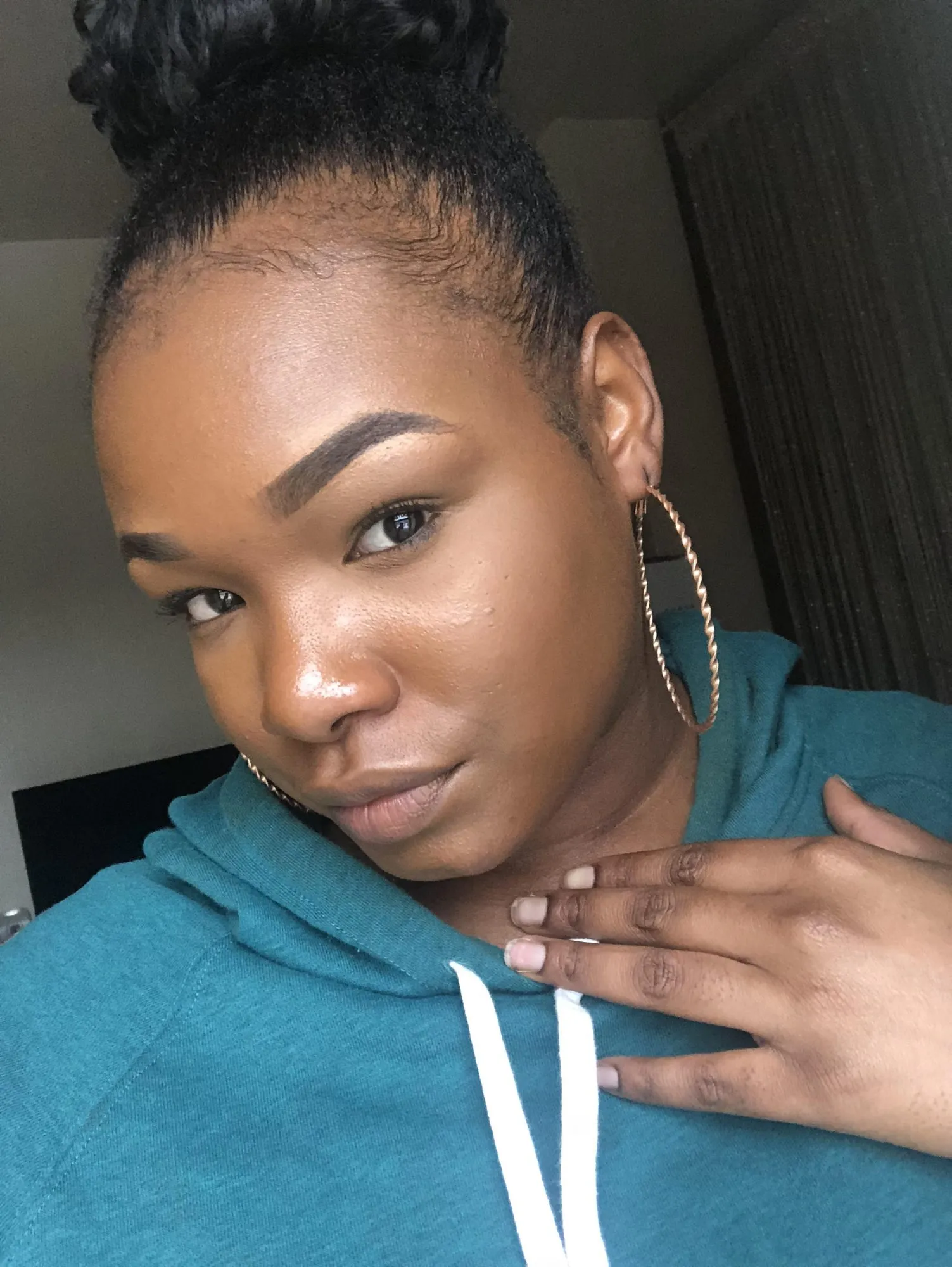 I almost forgot I even had makeup on because the foundation feels lightweight and skin-like. At this point, I've run multiple errands and I've gotten some work done from home. My day is finally winding down, but my foundation is still holding up to my liking.
9 p.m. —Almost time to wipe this foundation off.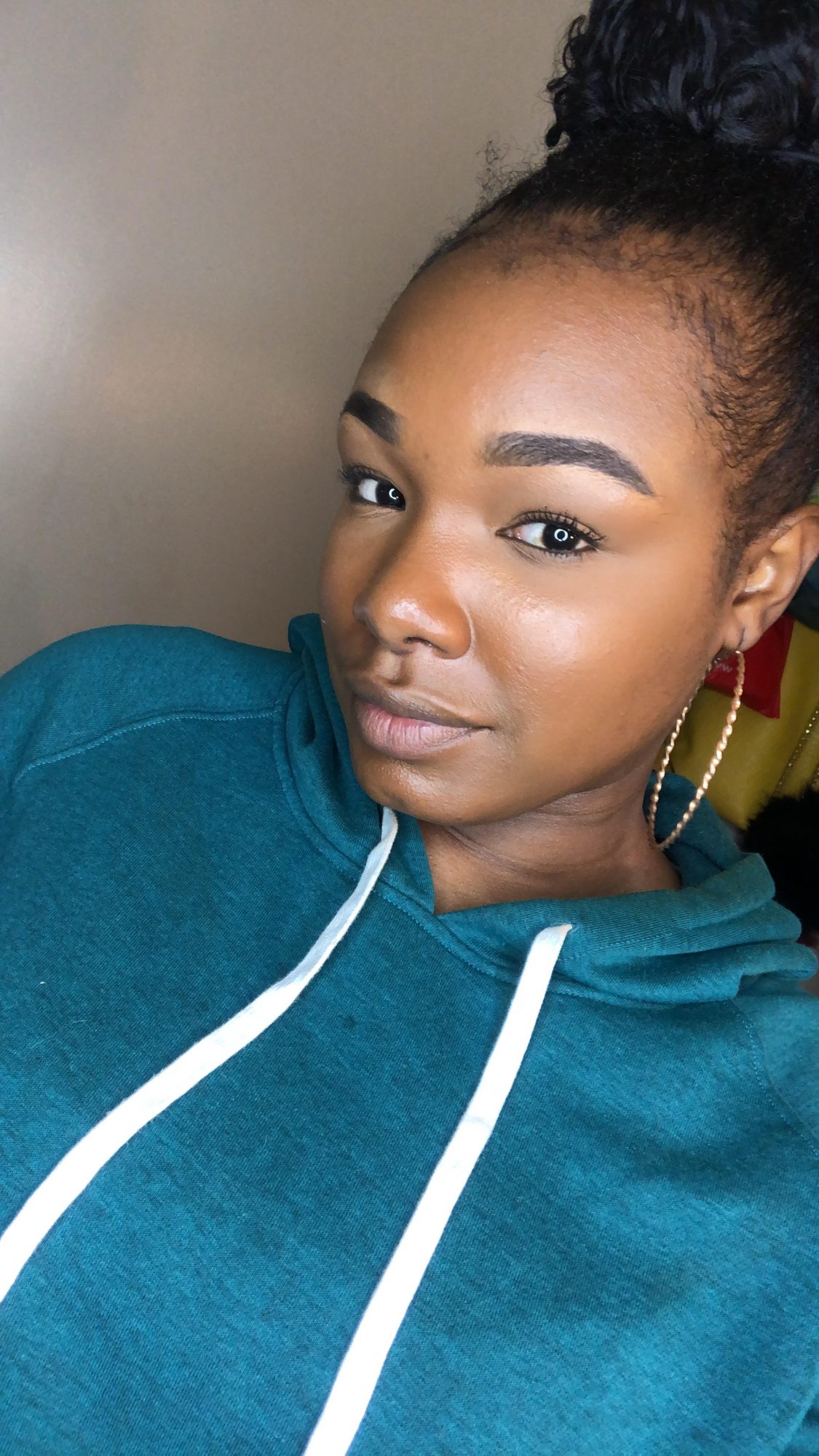 Realistically, I never keep foundation on for a whole 24 hours (working out and sleep doesn't allow me to). However, with all the things I had to accomplish during my day, I must say that this foundation held up rather well. Mind you, I didn't apply setting powder or primer while testing out this foundation.
My final thoughts:
Compared to some of the foundations that I have in my arsenal (like the Kat Von D foundation I mentioned earlier), the Maybelline Super Stay 24-Hour Foundation is definitely worth $9.99. Also, this is a small detail, but I love the fact that the foundation comes with a pump. This is hard to come by when purchasing a drugstore foundation, so the fact that it's great and comes with a pump is a major plus.
If you're looking for a foundation to do more than just offer medium or sheer coverage, the Maybelline Super Stay 24-Hour Foundation is definitely the way to go. Plus, for the fraction of the price of luxury brands, you can't go wrong.