I've Tried Hundreds Of Liquid Lipsticks, and This $8 One Is By Far the Best
It lasts all day, doesn't dry out your lips out, and will stay put during your hookups.
Welcome to Game–Changers, a weekly series in which we reveal the holy grail beauty products we're loving now—the ones that saved our hair, cleared our skin, and, in some way, changed our lives.
Because of my job, brands send me hundreds, if not thousands, of products every year. I've tried facial creams that probably cost the same as my monthly rent, and I've fallen in love with drugstore makeup that outperforms its pricier competitors. One thing I've learned during my years in the industry is that a higher price tag doesn't necessarily mean you're getting more—sometimes, the best products are really the more affordable ones. Beauty product in point: Maybelline New York SuperStay Matte Ink Liquid Lipstick.
One of the easiest ways to add a pop of color to your face is by swiping on a bold lipstick—and it's also one of the most fun. In the past, I've struggled with matte lipstick since it tends to dry my lips out, and many lipsticks that claim to be long-wear end up transferring onto every cup of coffee I drink that day. But not this one. This lipstick is, in my humble opinion, the holy grail of matte liquid lipsticks.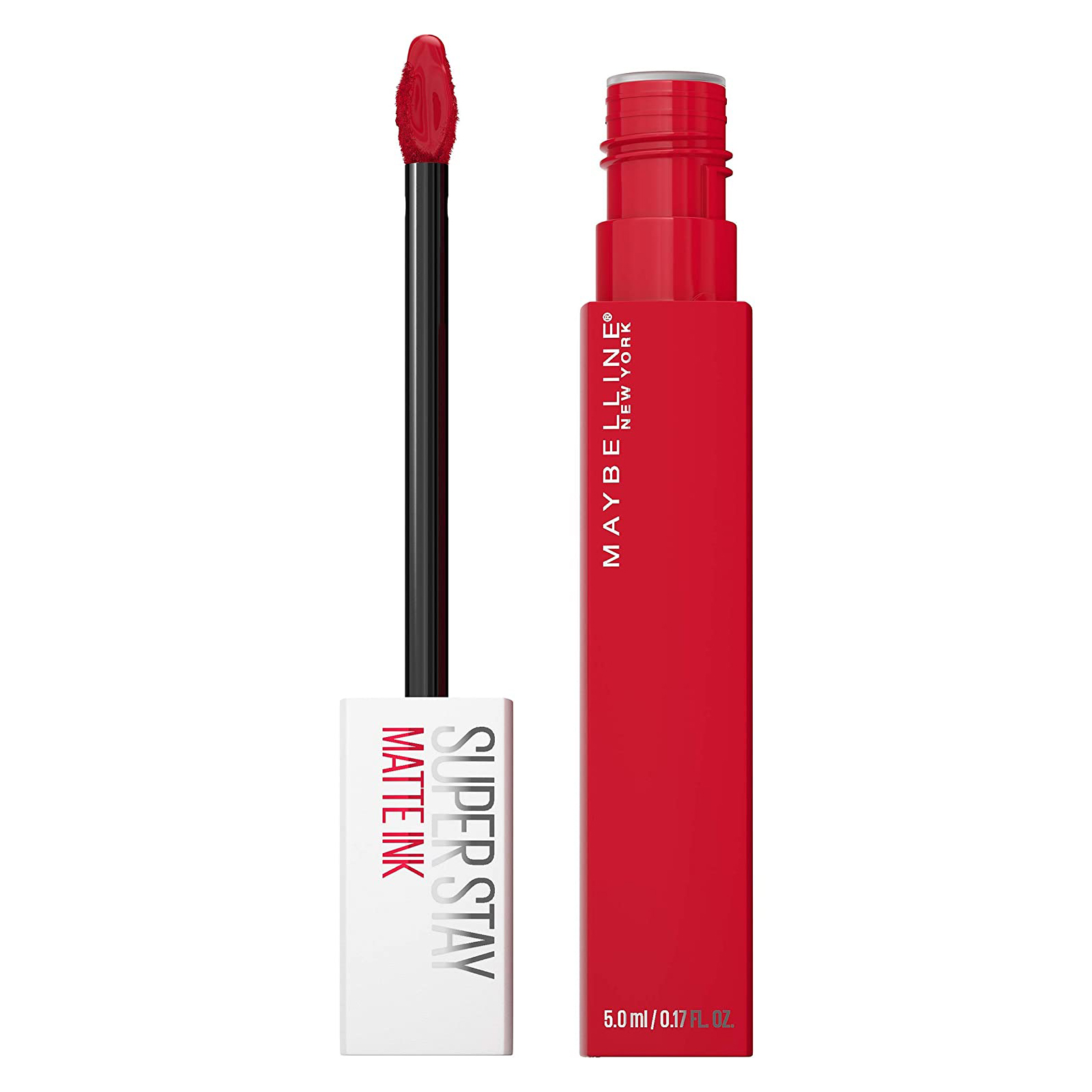 Maybelline SuperStay Matte Ink Liquid Lipstick, in Shot Caller
Shop it
Amazon
Just one layer gives off a huge amount of pigment, and you truly don't need to reapply all day. It has survived three meals in one day, dates that end in make out sessions, summer weddings, and countless hot yoga classes, and it does not budge. To be honest, I used to have trouble getting it off at the end of the day, until I learned that the brand sells a makeup remover made specifically for this lipstick, and I discovered that any oil-based makeup remover—like a cleansing balm—also does the trick. The lipstick also has a pointy applicator tip that allows me to create the perfect Cupid's bow and color the outer corners of my mouth to perfection.
Maybelline currently has four collections and 40 shades of this SuperStay Matte Ink Liquid Lipstick formula, so if you're looking for a good summer lipstick, you've come to the right place. I've tried most of the shades, but I always go back to my beloved reds. During the summer I use Heroine, a vibrant orange-red, and when it's chillier I switch over to Dancer, a dark brick red. However, the line also includes a wide range of purples, pinks, blues, grays, and reds—so many options!
Maybelline SuperStay Matte Ink Liquid Lipstick, Heroine
Shop it
Amazon
At less than $10 a pop, this lipstick makes it easy to test out trendy colors without breaking the bank—and even if you could spend more, there's absolutely no need to.