Maybelline is coming out with a Wonder Woman collection, but there's a catch
By now it's clear that the world has fallen in love with Wonder Woman — the film far exceeded all of our expectations and will forever be an incredibly meaningful cultural touchstone for women everywhere. Some of our favorite brands have been coming out with Wonder Woman-themed collabs, and while we've been able to snag quite a few of them, Maybelline is launching a Wonder Woman collection that is going to be a bit more challenging to get our hands on.
The Maybelline x Wonder Woman Collection is unfortunately only going to be available in Italy, so we'll have to make due with just ogling all these glam new products. It appears that the line will include lipsticks, mascara, and nail polishes — who in Italy can do us a solid and send us some of these beauties?
Even though you can't get the Maybelline x Wonder Woman collection, you can still grab these Wonder Woman products: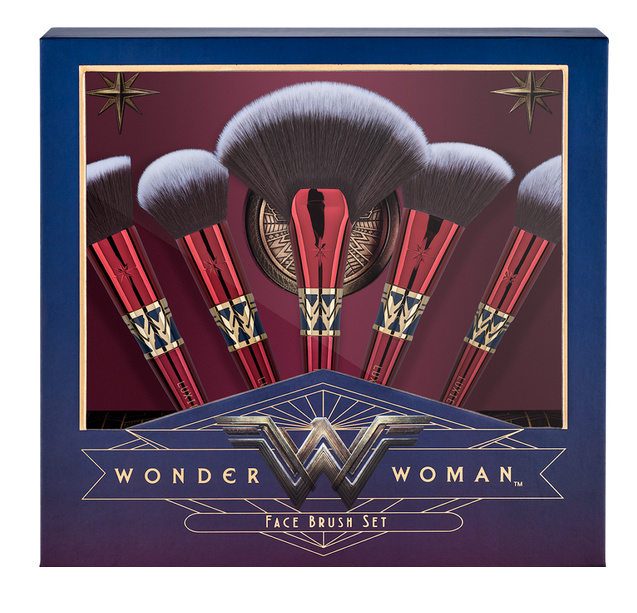 This gorgeous five-piece set includes: 830 Flat Kabuki brush for cream, liquid or powder complexion products like foundation or powder. 832 Beauty Buffer Brush that blends streaks and harsh lines. 834 Angled Buffer Brush enhances your contour and emphasizes your cheekbones. 836 Tapered Kabuki Brush which allows for precision product pigmentation for a flawless application, and an 840 Fan Brush, a multi-purpose brush to sweep powder onto your face for highlighting, bronzing, setting, or sculpting. A compact mirror inspired by WW's shield is also included in the set.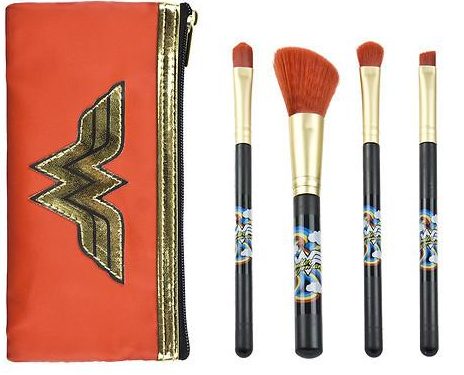 This sweet set includes four brushes for the face and eyes and comes with its very own carrying case with the Wonder Woman logo.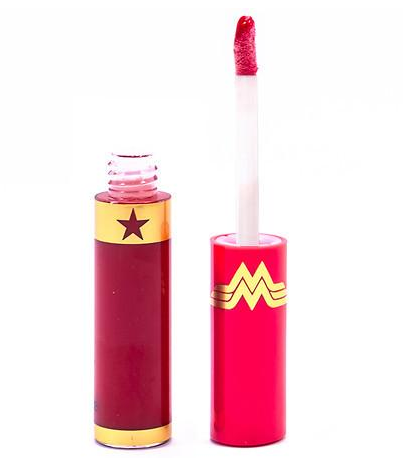 You can't go wrong with this sexy and powerful red gloss with the iconic Wonder Woman packaging.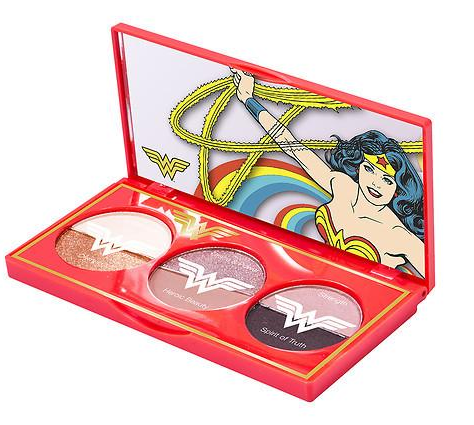 Each of the three pans in the palette contains two different shades, so you're really getting six shades for the price of one.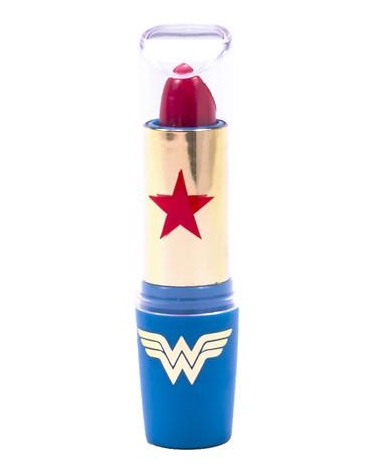 You'll be ready to go with a swipe of this timeless strong and chic red lipstick.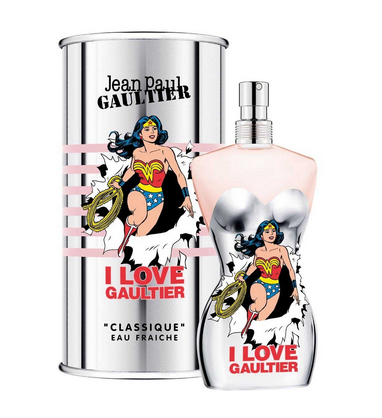 The delectable perfume will look glorious on your vanity, and with notes of white flowers, ginger, and lemon sorbet, you'll smell positively divine.
See, there's plenty to fill our Wonder Woman-loving hearts right here. There's a little something for every budget and personal style, and you can still rock that Wonder Woman spirit without buying a ticket to Italy. Even though, come to think of it, we'll take just about any excuse to hop over the pond, so why not this one? Anyone have an invisible jet they'd like to loan?