Maybelline is launching a luxurious mascara and this might be our new favorite drugstore product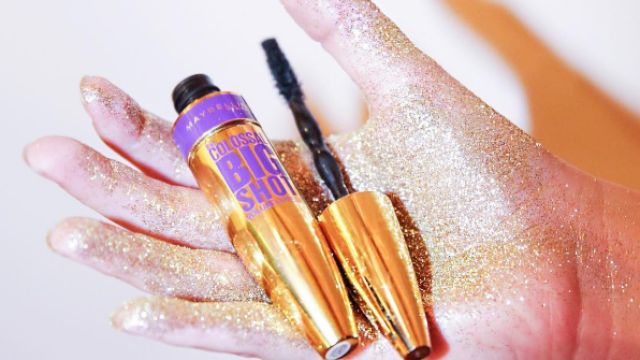 No matter how you choose to celebrate the holiday itself, New Years always presents an opportunity to exchange the disappointment of an old year in exchange for the hope of a new one. As their own way of celebrating, Maybelline is launching a drugstore mascara, and it's just in time to say goodbye to 2016 and hello to the glamorous possibilities of 2017. The consistently affordable cosmetic brand Maybelline first made the announcement in a series of Instagram posts earlier in the week, before giving a more in-depth sneak peek of the new holy grail of mascara on their SnapChat feed.
The upcoming voluminous mascara from Maybelline is named Big Shot Mascara and promises to give us the cosmetic boost we'll need during the first cold months of 2017.
https://www.instagram.com/p/BMhe1jcDrxl
While they still haven't announced the official release date, all our guesses go towards New Years Eve, or around that time of year. The gold packaging does remind of us the glitzy season during the holidays!
https://www.instagram.com/p/BMfsk3uDUXo
Of course, we had to snatch some shots from SnapChat to share with you lovelies.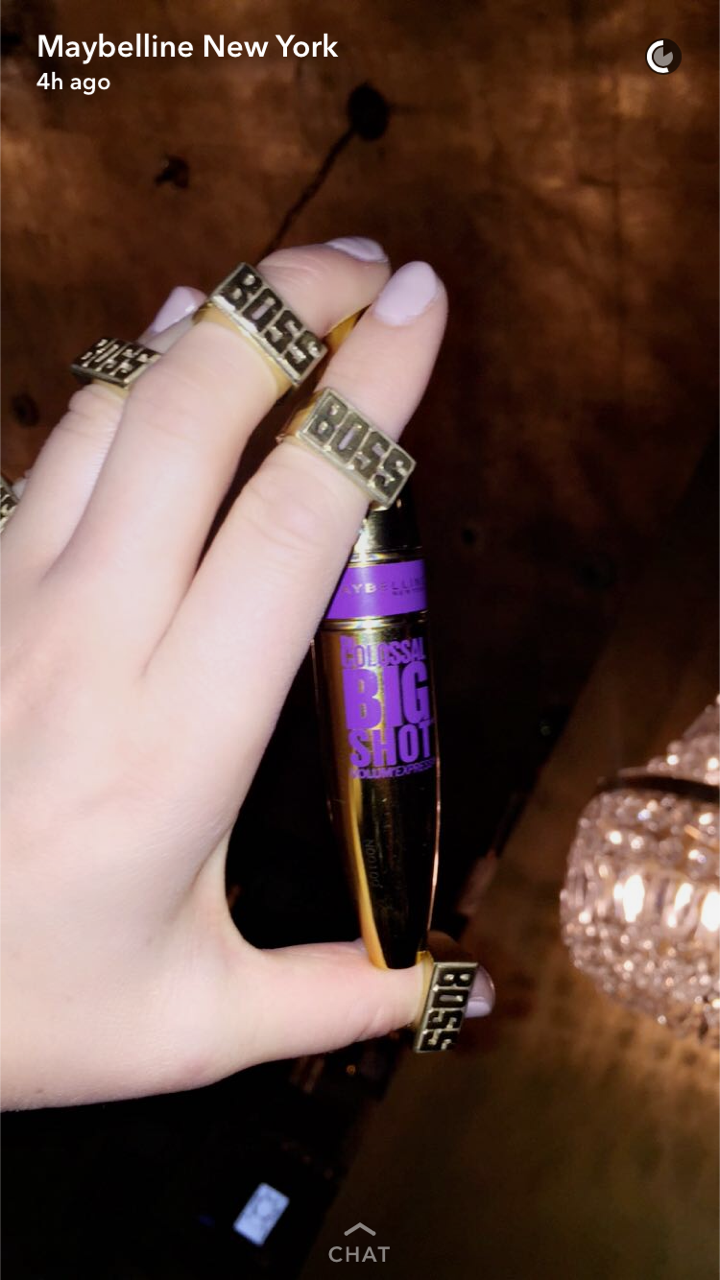 Why do they have to torture us? Probably because we love it.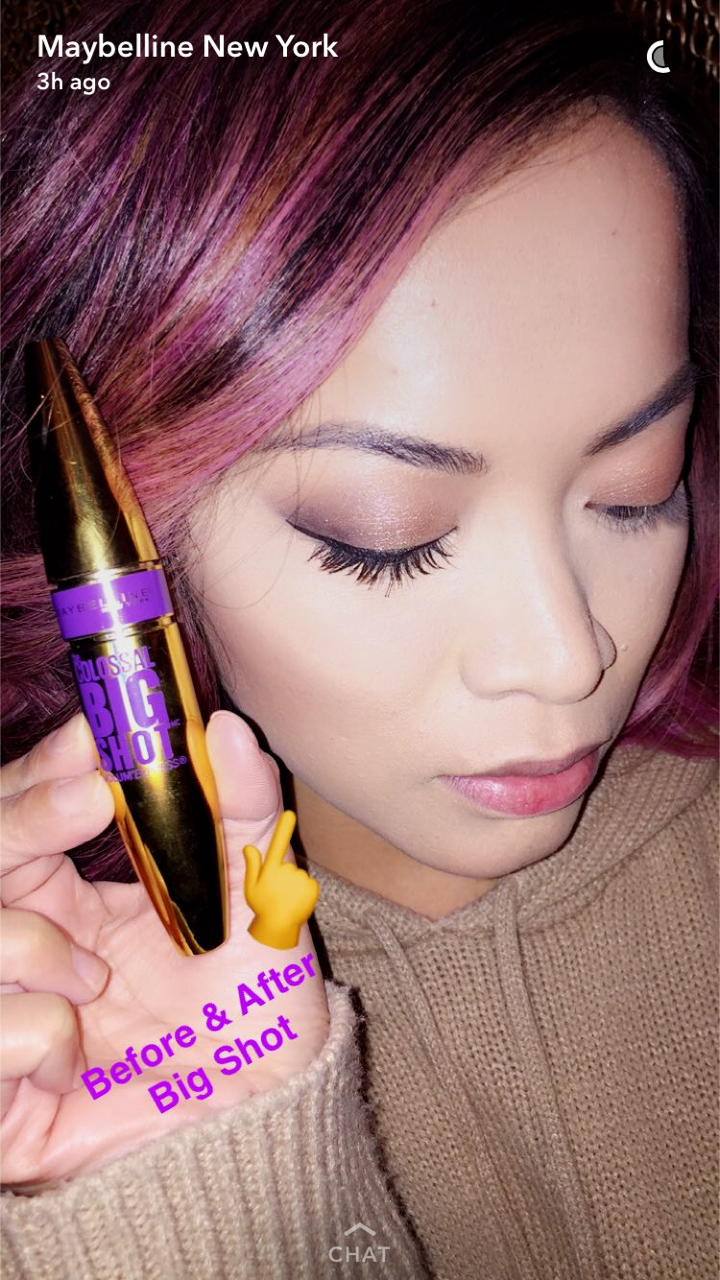 The gold tube definitely gives off New Years vibes and we are swooning over the pretty packaging.
Also, the women in these Snapchats are killing it on multiple levels. That white sweater is everything.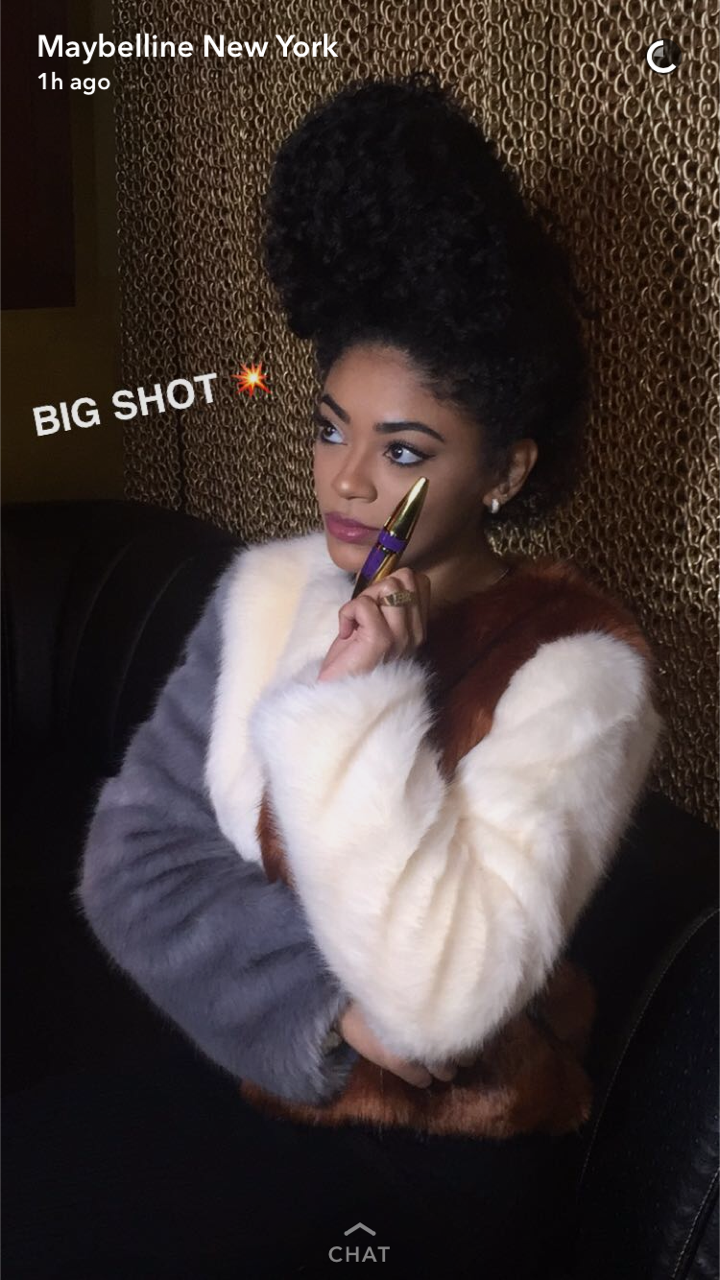 ALSO WHERE DID THEY FIND THESE GOLDEN SKULLS?! WE NEED ANSWERS.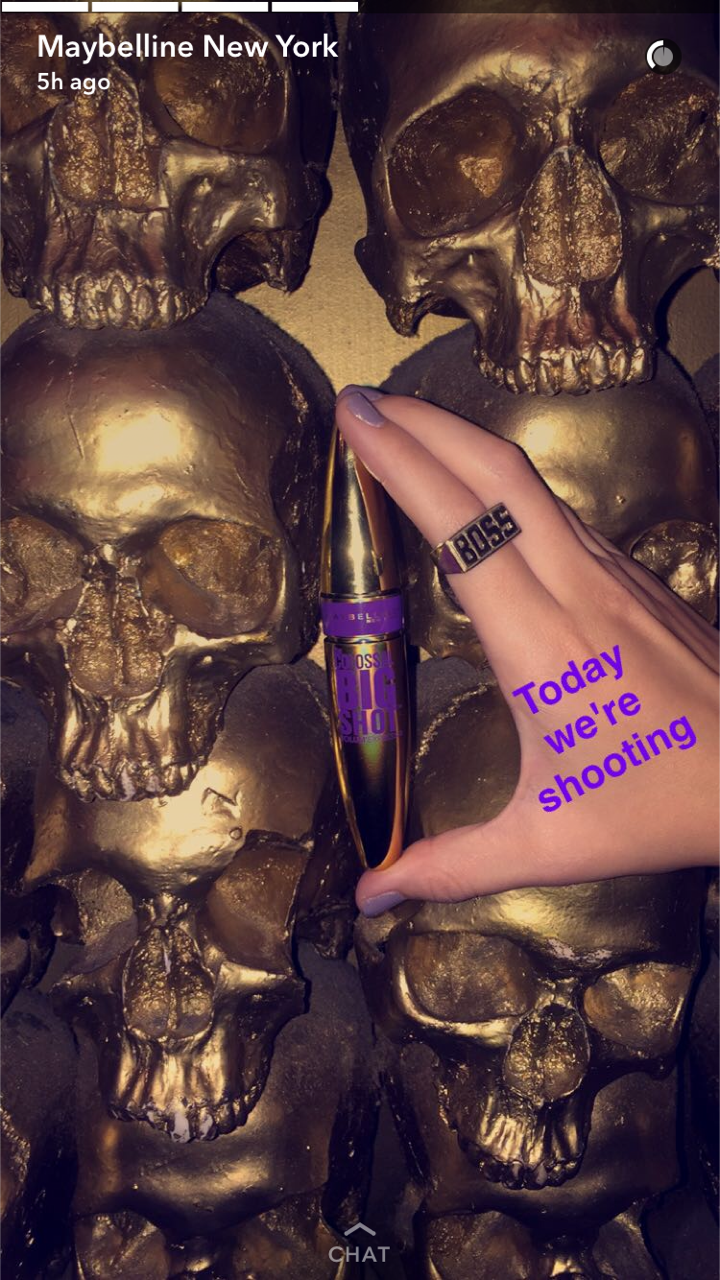 Seriously, where in New York is this Tomb Raider style photo shoot happening?!
The birth of 2017 will come before we know it, and with its death will come more drugstore mascara.