Amazon shoppers are obsessed with this shampoo brush that doubles as a scalp massager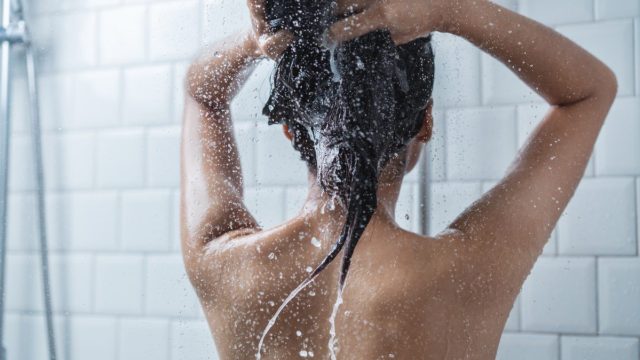 If you've never heard of a shampoo brush, chances are you've probably seen one floating around your Instagram: The palm-sized "brush" with spiky silicone bristles has become one of the latest must-have hair tools. Even popular hair-care brands like Coco & Eve and New Wash have been incorporating them into bundles with their products. Not to mention, the shampoo brush is actually Amazon's number one best-selling hair brush—and over 2,500 shoppers are obsessed with it.
The Maxsoft Scalp Care Brush doubles as a shower brush and scalp massager, and the makers behind it claim the silicone bristles actually help stimulate blood flow to your scalp. This, in turn, helps to "relax scalp muscles" and "reduce stress." The scalp brush comes in three colors, green, pink, and purple, and it can be used on all hair types and lengths. Using it is simple: After putting shampoo on your hair, grab the brush and use it to lather with gentle, circular motions. 
Customers say the brush has helped them with everything from dandruff to oil production, and love that it gives a deeper clean than using just their hands. Ultimately, the product feels "addicting and like a massage."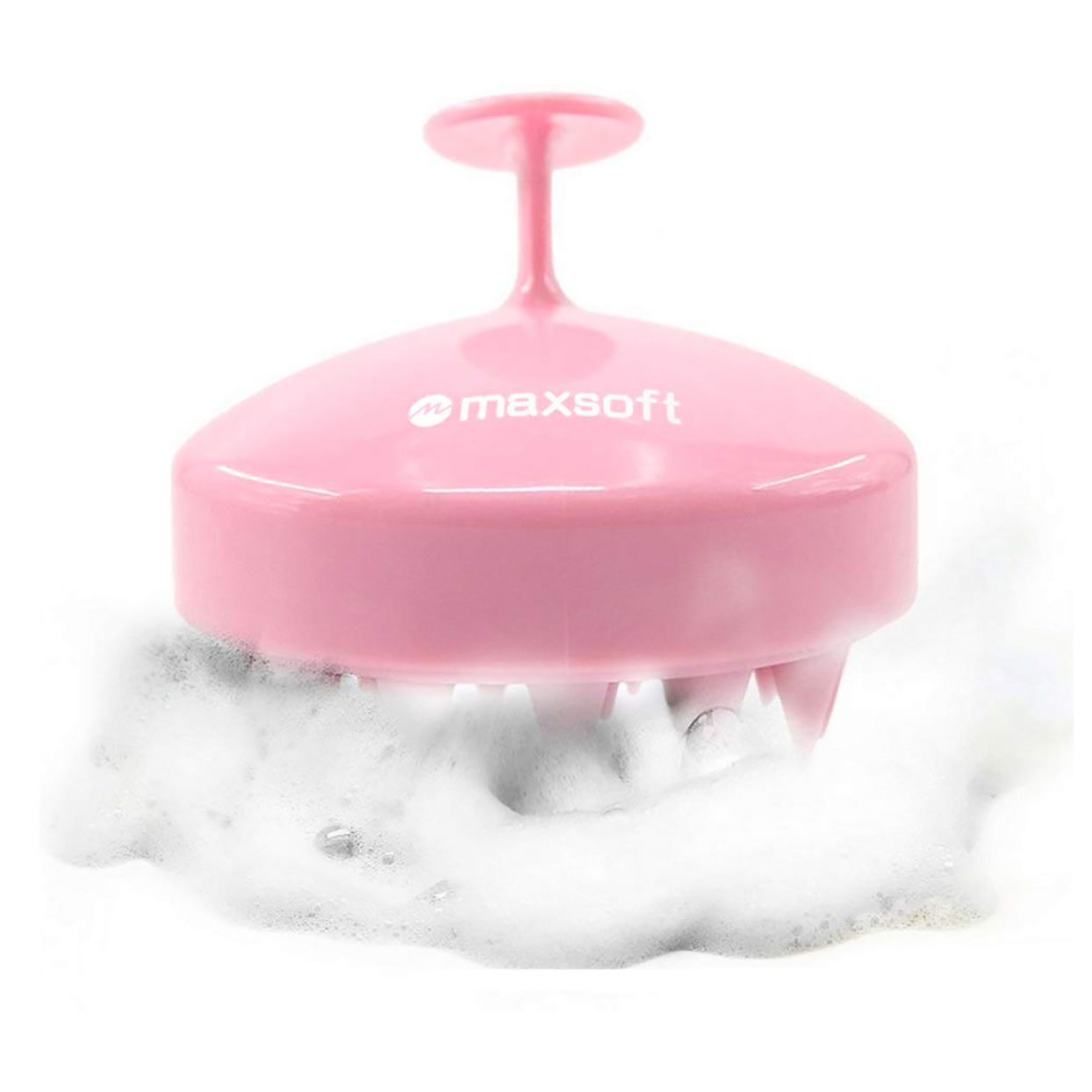 Shop It! Maxsoft Scalp Care Brush, $6.98–$8.99; amazon.com
One shopper wrote, "This is a wonderful addition to washing my hair and scalp thoroughly. It is soft enough not to hurt your head but firm enough to do a good job cleaning your scalp. It is very easy to hold between your fingers and palm of hand… I wasn't expecting it to be that comfortable and thought I might have a learning curve but I got it the first time very easily. I don't think I will ever wash my hair again without using it. I will be buying a few more to keep on hand."
Plus, a majority of reviewers who suffer from dry, itchy scalps and seborrheic dermatitis say the shampoo brush has been life-changing.
"This is the ultimate shampoo brush! If you have dandruff or seborrheic dermatitis, you need this brush. If you color your hair at home, you need this brush. If you feel like you have build up on your roots, you need this brush. If you have hair, you need this brush," one  shopper wrote. "This brush is life changing for me, someone who struggles with seborrheic dermatitis and colors her hair at home!"
The best part? The brush costs less than $10—a total steal for relieving tons of hair concerns and creating the ultimate spa-like experience in your shower.