Thanks to Casper's new "Staycation Hacks," we can trick our Instagram followers into thinking we're living our best lives
Using social media is a great way to keep in touch with friends, but it's also a great way to trick people into thinking that your life is more exciting than it actually is. To aid you in your deceptions, the clever people behind the mattress startup Casper launched "staycation hacks" with the intent of helping followers. Basically, while you're spending your summer in bed, your Instagram or Snapchat followers will think you're actually on an awesome adventure, thanks to Casper's new feature.
The Staycation Story Hacks can be accessed through your desktop or mobile phone and it features a shifting series of stereotypical summer scenes that range from pool parties to jet skiing to music festivals. All you have to do is hold your phone up to the screen, snap a picture of the scene, and trick your friends and family into thinking your life is better than theirs.
This feels like another version of the Bow Wow challenge, which also involved making fake brag posts on social media, although with this one, Casper does the work for you.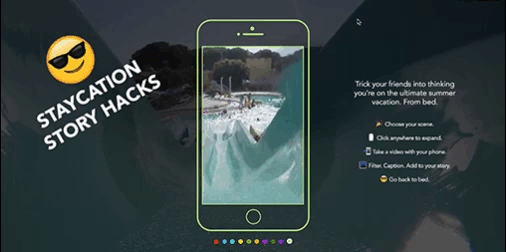 The Staycation Story Hack even allows you to take life-like videos, so you can post wild Instagram and Snapchat stories.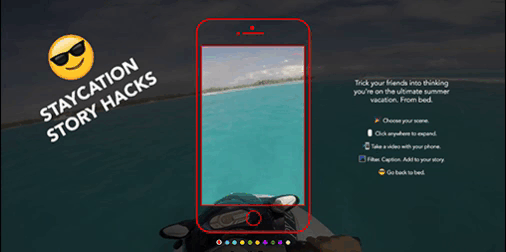 This is ridiculous, and we respect it.
For those of us on a budget, or who prefer staying at home, this is the perfect marriage of social media attention and zero emotional effort.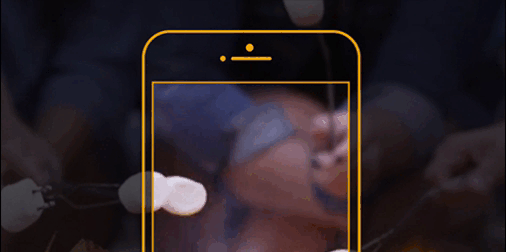 This is truly a brilliant summer blessing for us all.
Save
Save