Matthew McConaughey's wife Camila hit the airport rocking an "Ugly Christmas Sweater" that will make you LOL
It's the holiday season. That means it's time for delicious food, decorations, and presents. But perhaps most important, it's time for hilarious holiday sweaters. This year, not even wax figures of the royal family can avoid the "Ugly Christmas Sweater" trend. And why should they? Silly holiday sweaters show off your fun and festive side. Thanks to the trend becoming more and more popular, hilarious holiday sweaters can be found to fit all personalities. And if you think that they're only safe to rock at purposefully silly parties, think again. Matthew McConaughey's stunning wife Camila proved that a silly holiday pullover can make a great statement throughout the holiday season.
[tempo-video id="5240893355001″ account="4607804089001″]
Camila Alves strode through the airport in LA sporting this fabulously silly holiday sweater.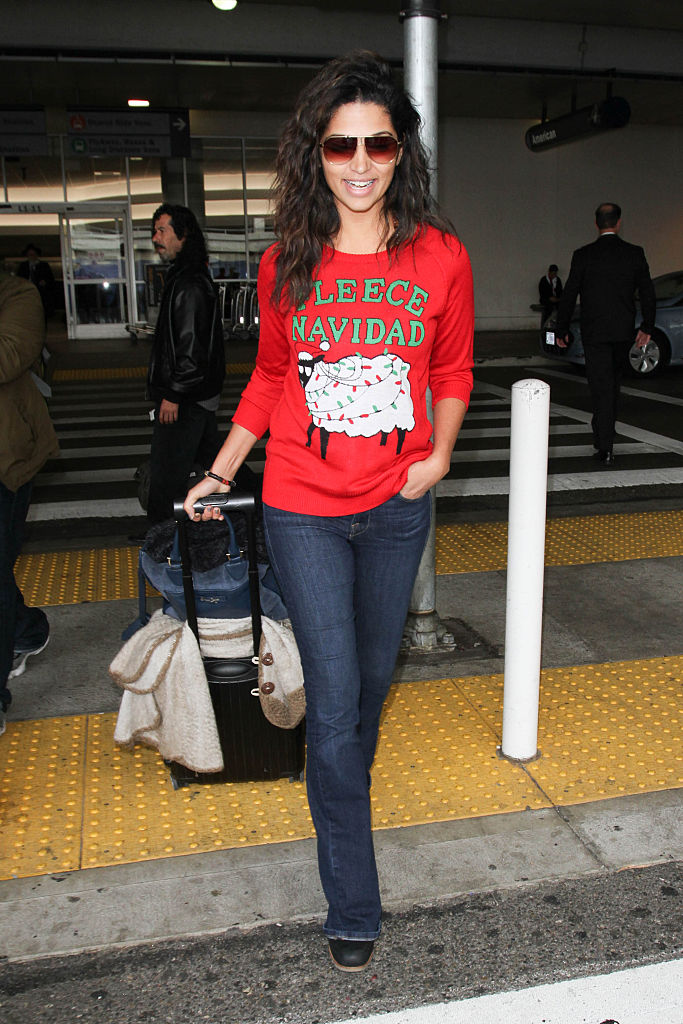 "Fleece Navidad"
The hilarious "Ugly Christmas Sweater" uses a play on the Spanish holiday greeting, "Feliz Navidad," and we are LOLing. Camila pairs the look with body-skimming bootcut jeans and fabulous waves. She just made even the silliest sweater totally fabulous.
What a great way to add a little fun into her holiday travels.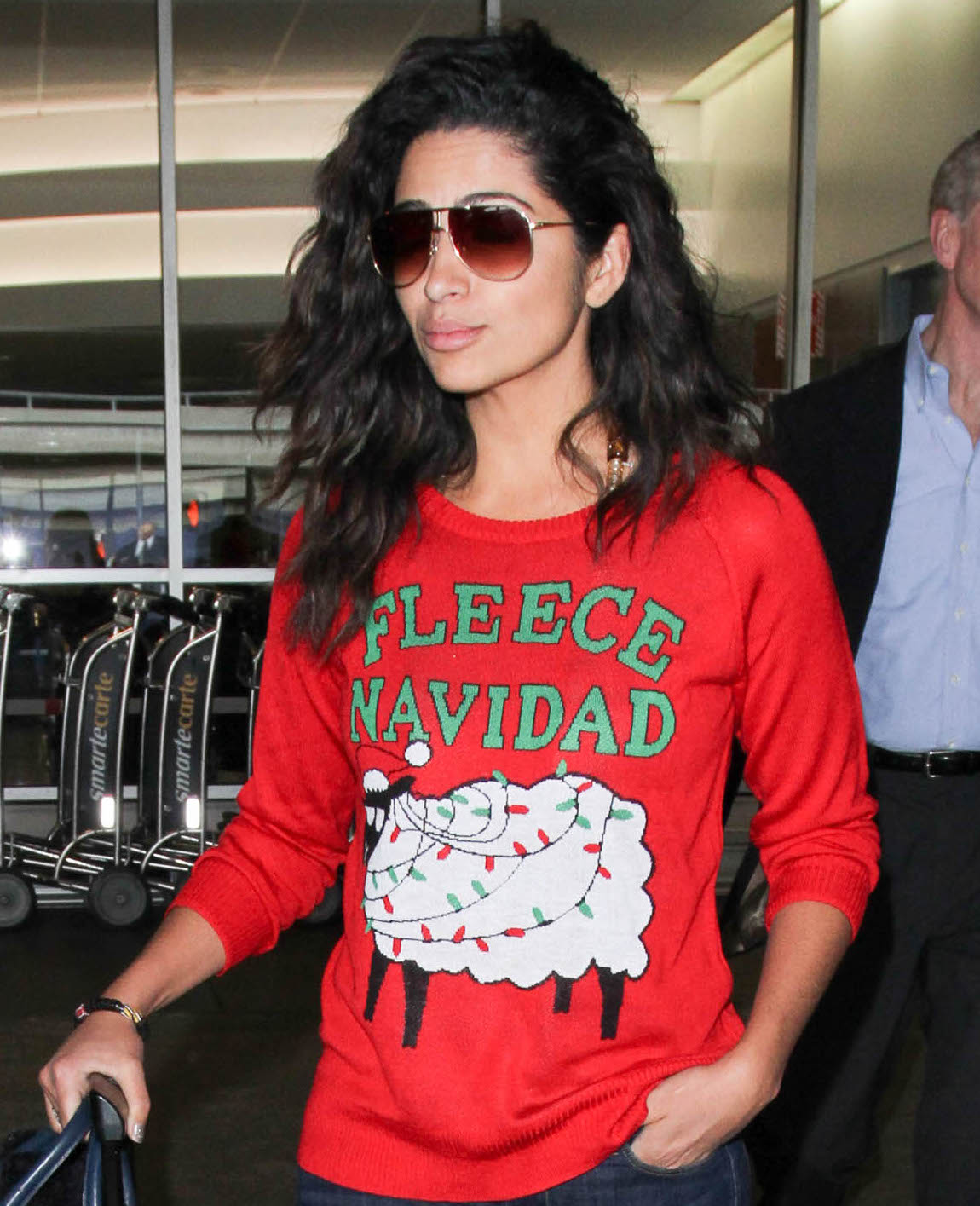 Camila looks totally cozy and fashionable.
And the best news is, you can get a hilarious Christmas sweater for yourself.
Fleece Navidad Sweater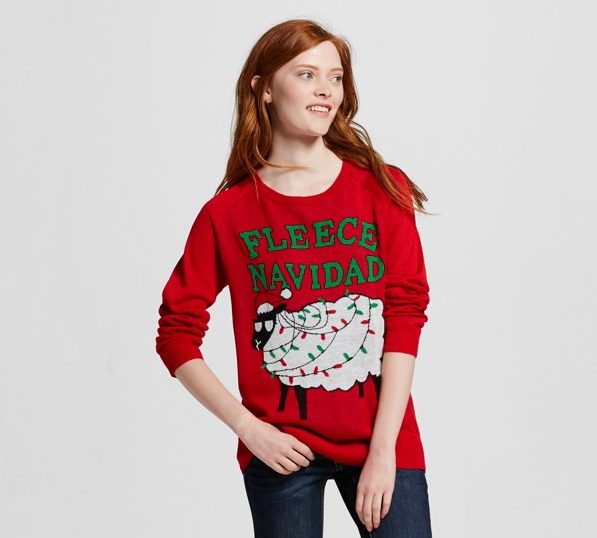 Camila's sweater is available at Target for only $27.99.
Reindeer Pom Poms Sweater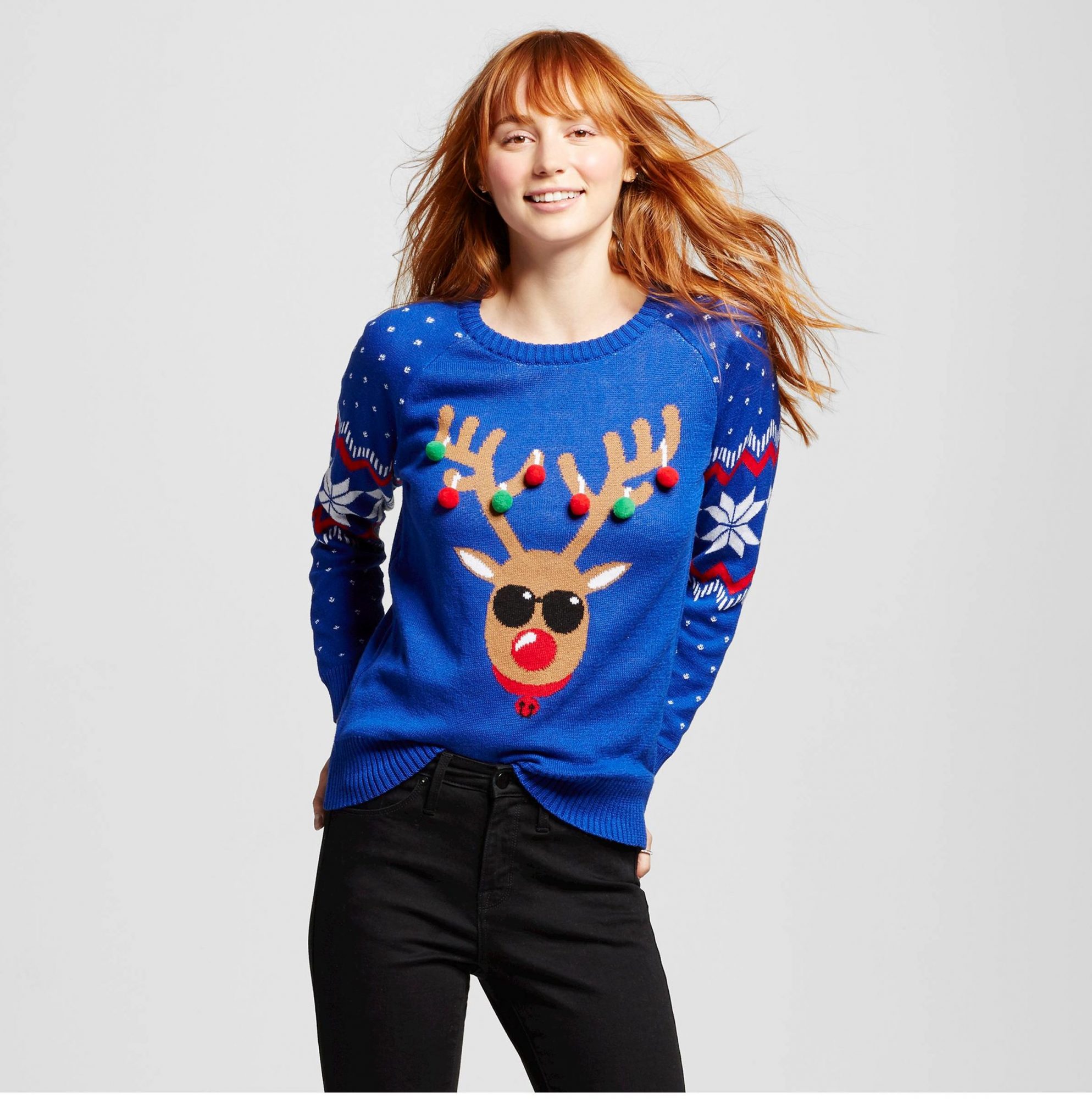 If you're feeling like a little more dimension in your Ugly Christmas Sweater, why not try this reindeer pullover with fluffy pom pom details. This sweater is also available at Target for $27.99.