Matt Lauer wore a choker for some reason but whatever, it's fierce
Being a network anchor in 2017 is a weird gig. This morning, the Today show crew discussed ASOS's new line of chokers for men. K. But the most surprising part is that host Matt Lauer wore one and revealed (we assume jokingly) that he's been rocking a choker underneath his clothes for years. Hmmmm. What?
After showing a few images of ASOS's new products, Lauer says, "Well, they are late to the game, because I have been wearing chokers for years." He then loosens his tie to reveal a black, velvet number.
You can check out the whole clip here:
https://www.youtube.com/watch?v=Vnpf-pZg9Ao?feature=oembed
His co-hosts seem equal parts confused and amused, but some people on Twitter just seemed to be in disbelief.
https://twitter.com/udfredirect/status/816634678954393601
This isn't the first time Lauer has done something a little bizarre for his character on camera. Remember that time he dressed up in BDSM gear right before Fifty Shades of Grey came out?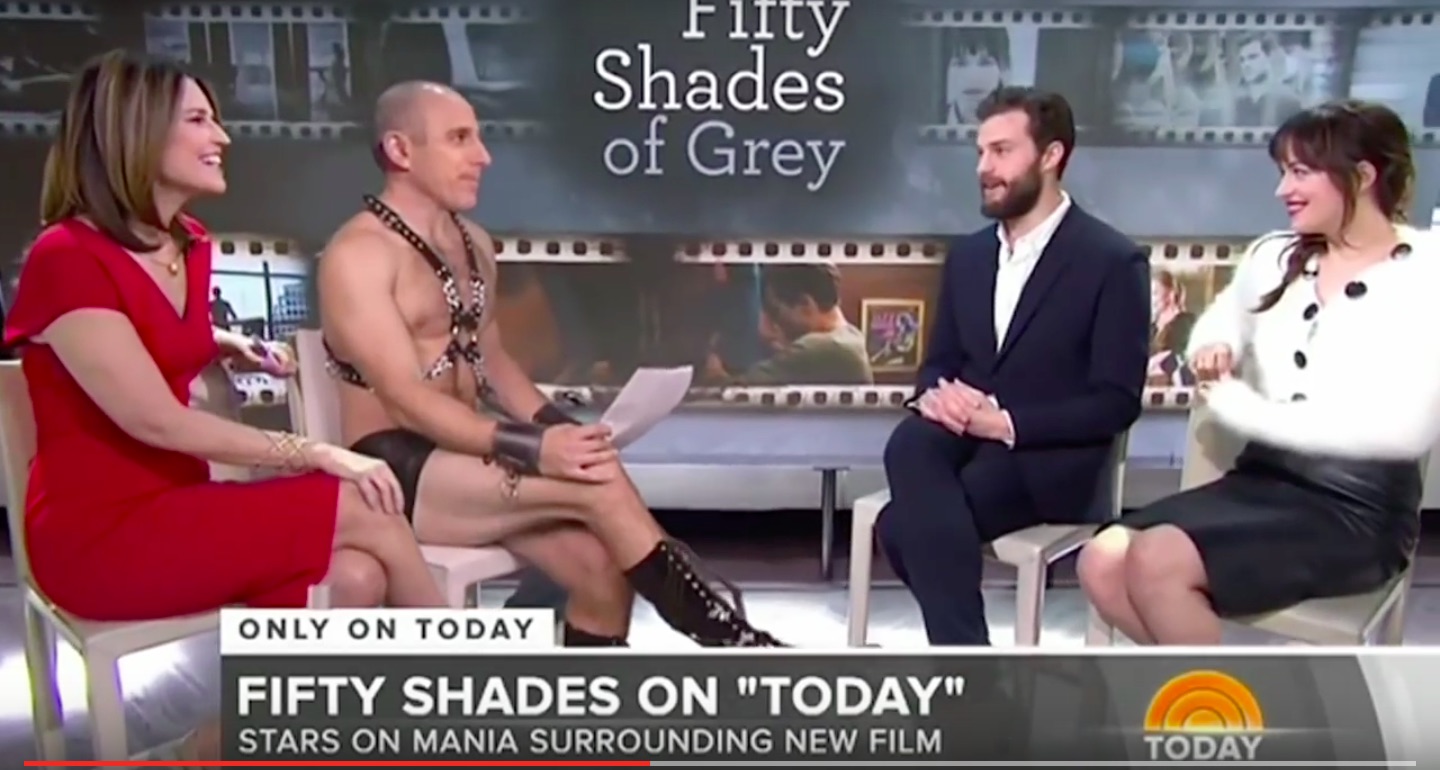 How could we forget, right? You can watch that here:
https://www.youtube.com/watch?v=7Lh021TosOs?feature=oembed
Lauer definitely rocks to the beat of his own drum. He previously said during an interview with Vogue that his favorite fashion trend of all time is the fedora, that his style icon is James Bond, and that his spirit animal is the giraffe. Okay.
At any rate, we still love chokers, even if some have said they are going out of style. Taylor Swift and Ashley Benson still rock them. So, carry on, Lauer.