Matt Damon *finally* spoke up about Ben Affleck's massive tattoo, and, well, he has his buddy's back
Either Ben Affleck's "fake" phoenix tattoo is the Fawkes of temporary movie tattoos or it is very, very real. And we're thinking it's the latter. Earlier this week, photos of a shirtless, melancholy Affleck at the beach began circulating around the internet, with that terribly tragic, massive back tattoo on full display.
In the wake of Ben Affleck's divorce from Jennifer Garner in 2015, the actor was first spotted with the ink on the set of his film Live By Night. Naturally, people — including exes Garner and Jennifer Lopez — had thoughts about the ink, and the actor later tried to dispel rumors of a midlife crisis by claiming that the tattoo was "for a movie" and wasn't real. After a collective "sure, Jan," we all moved on with our lives — until this week, that is.
During a recent appearance on The Daily Show, Trevor Noah got right down to business, grilling the actor about a potential falling out between the Good Will Hunting co-writers and friends, citing the old "a friend would [not] allow a friend to get a back tattoo of a colorful dragon."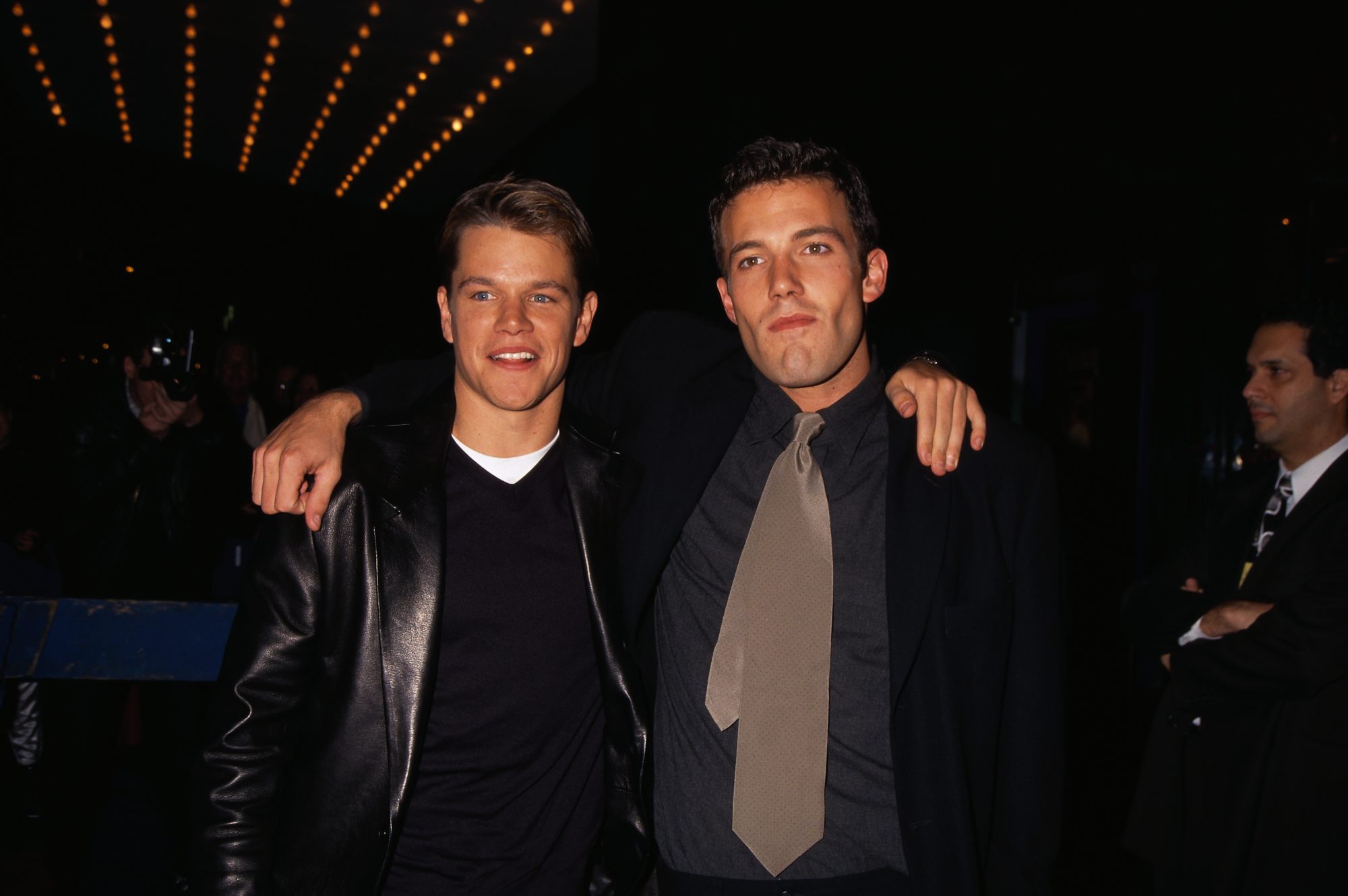 Damon confirmed that he and Ben Affleck are still best bros and that yes, he has seen the tattoo up-close and personal.
He then tried to take a diplomatic approach regarding his thoughts on Affleck's ink — but burst out laughing because, come on, he's seen the tattoo.
"It's not one man's job to tell another man what he can do to his back," Damon said, struggling to contain his laughter. "I support him in all of his artistic expression."
Decoded, this reads as, "So, it's not a decision *I* would have made personally, but since it's permanent, I'm going to try and be supportive." And you know what, we can get behind that.
Let's face it, we all need a friend to stand behind us after those terrible, horrible, no good, very bad — and often, rash — decisions we make in times of crisis, like ill-advised impulse bangs or yes, egregious tattoos.
But Ben, honey, it'll all be a whole lot easier for everyone if you just own it and confirm that your colorful back friend is, in fact, forever.