Matt Czuchry has been talking "Gilmore Girls: A Year in the Life" and we might be #TeamLogan now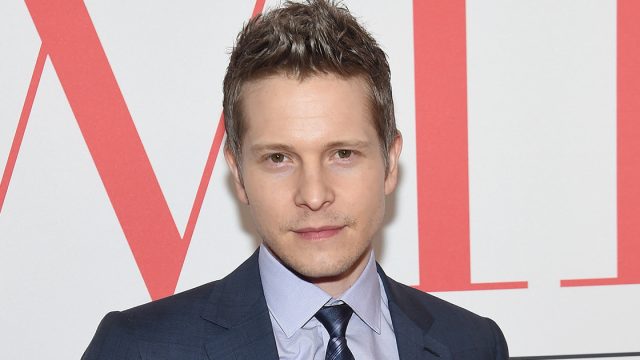 Part of what's been so amazing about the Gilmore Girls revival is seeing the cast and their response to returning to the beloved show.
Speaking to Haute Living, Czuchry opened up about what it was like to return to Gilmore Girls after all these years, and even teased the show's final scene.
Now, we know that Rory is to have closure with all three of her ex-boyfriends. However, as recent developments have shown, Dean might be out of the running to *actually* end up with Rory…if any of them do.
That leaves just Jess and Logan…
"The energy surrounding the project was something so incredibly powerful, unique, and pure. I say "pure because ever since we wrapped the original series in 2007, fans of the show have wanted more from this world they loved so deeply," Czuchry told Haute Living. "And although their voices were very passionate for a very long time, it looked like new stories were never going to come together."
Tbh, we remember the struggle that was waiting to see if Gilmore Girls would ever come back.
Continuing, Czuchry went on to say that LOADS of the old crew came back to work on the Netflix revival.
From the sounds of it, the reunion was pretty special.
"[I]t is new stories born from this very pure place of love from the fans; and in turn, everyone who worked on creating these stories was fueled by this unique energy of something that was once thought to be improbable, coming to life," he said.
Okay, but WHAT HAPPENS AT THE END!?
Well, Czuchry was rather hesitant to speak about the ending even though he knows what happens.
"I am very protective of Amy and Dan since they trusted me by sharing the last scene and last four words with me before the release of the series," he revealed. "I know fans are really excited about the ending. As they should be, and they will certainly have a LOT of passionate discussions about the ending. I guarantee that."
Ugh, what a tease!
However, the actor did say that there was a reason that he didn't want to spoil it for fans.
Seriously, this makes us SO excited to devour the four feature length episodes!
"It is about the journey. It is about all of the stories and all of the characters. Every single character, and there are a LOT of characters in these movies, has at least one great moment if not great moments on top of great moments on top of great moments," he said. "These four movies when looked at in their entirety beautifully capture where the characters have been, were they are now, and were they are going."
Is anyone else feeling a little bit…emotional?
Crediting the show's creators, Amy Sherman-palladino and Dan Palladino, Czuchry said that he was in awe of what they've achieved, and tbh we agree.
For us, Gilmore Girls has always been about the journey and living with the characters. While many things happen, at its heart was always the relationships between the plethora of characters. It's what the show so special and heartfelt.
We can't wait to see how things have progressed in Gilmore Girls: A Year in the Life when it comes to Netflix on November 25th.