Matching Face Mask Sets Are a Whole 2020 Mood
It's the fall trend nobody could have predicted but everyone is hopping on.
Fashion trends come and go, but some have proven staying power, especially when they're mandatory in most public spaces. Thanks to the Centers for Disease Control and Prevention (CDC), face masks have become an unlikely wardrobe staple, and since fashion often reflects the world around us, designers are flexing their creative muscles by introducing quarantine-friendly iterations. Right now, those are complete with built-in face coverings, coordinating scrunchies, and—to the delight of animal lovers everywhere—face mask and bandana sets for you and your dog.
What initially began as a way to meet the shortage of protective gear has transformed into a full-fledged design overhaul in our quest to redefine the new normal. For example, designer Cynthia Cazort Collins created the "2020 caftan" that features a detachable scarf that can be worn as a face mask; a dog brand created a matching face mask and bandana bundle so that people can match with their furry BFFs; and Free People made a scrunchie and face mask set. "Fashion and functionality are not mutually exclusive," explains Collins of this growing trend.
Even if matching isn't your vibe, you have to admit that this is a pretty cute trend. Personally, we think matching face mask sets inject a very welcome sense of joy into our wardrobes, so we're stocking up. Here are some fun options to shop now.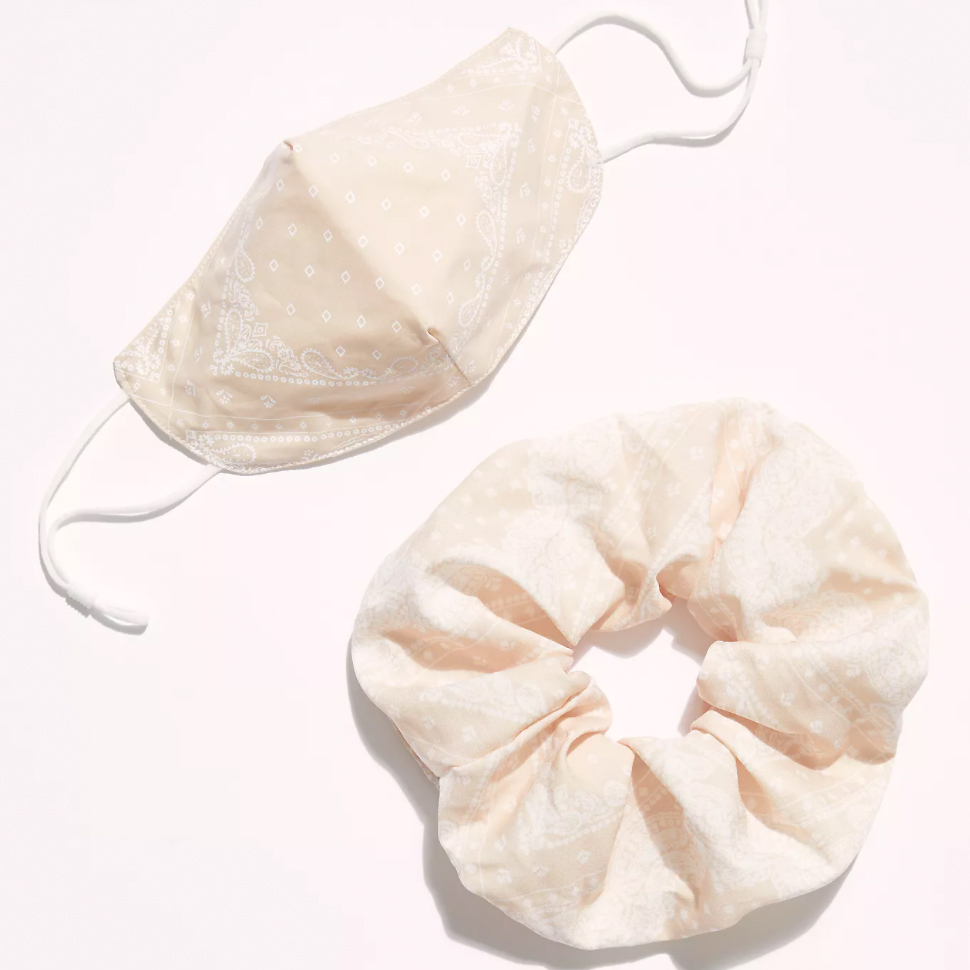 Free People Mask and Scrunchie Set
$$20
Shop it
Free People
The scrunchie is back! Strike the right balance between style and safety with this coordinating set in a fun bandana print. 
Lele Sadoughi Leopard Face Mask and Headband Bundle
$$35
Shop it
Lele Sadoughi
This stretchy headband is reminiscent of Sadoughi's signature knotted styles and comes equipped with handy buttons at each ear to secure the matching mask.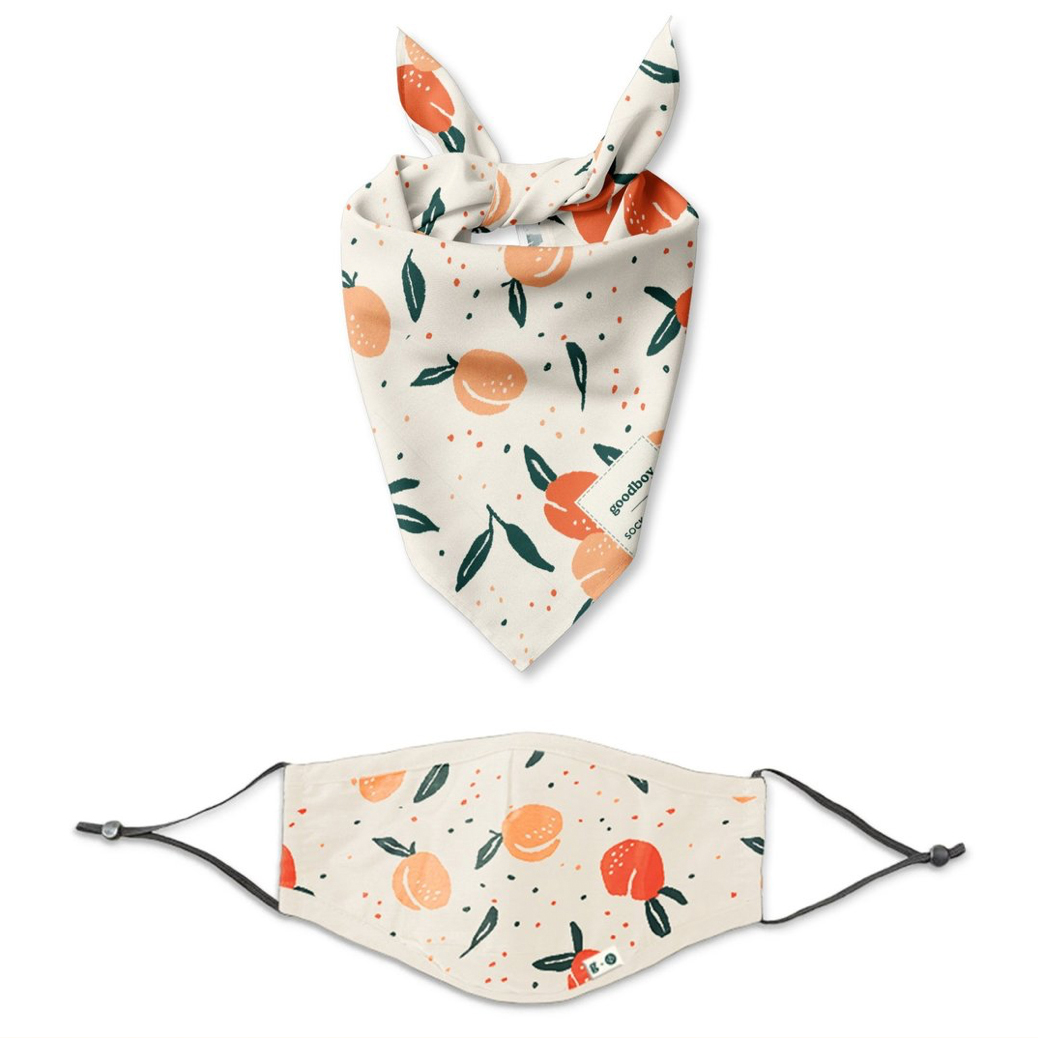 Goodboy x Sock Fancy
$$33
Shop it
Goodboy
Behold a face mask and matching bandana for you and your beloved pup. Hey, canines need to accessorize, too.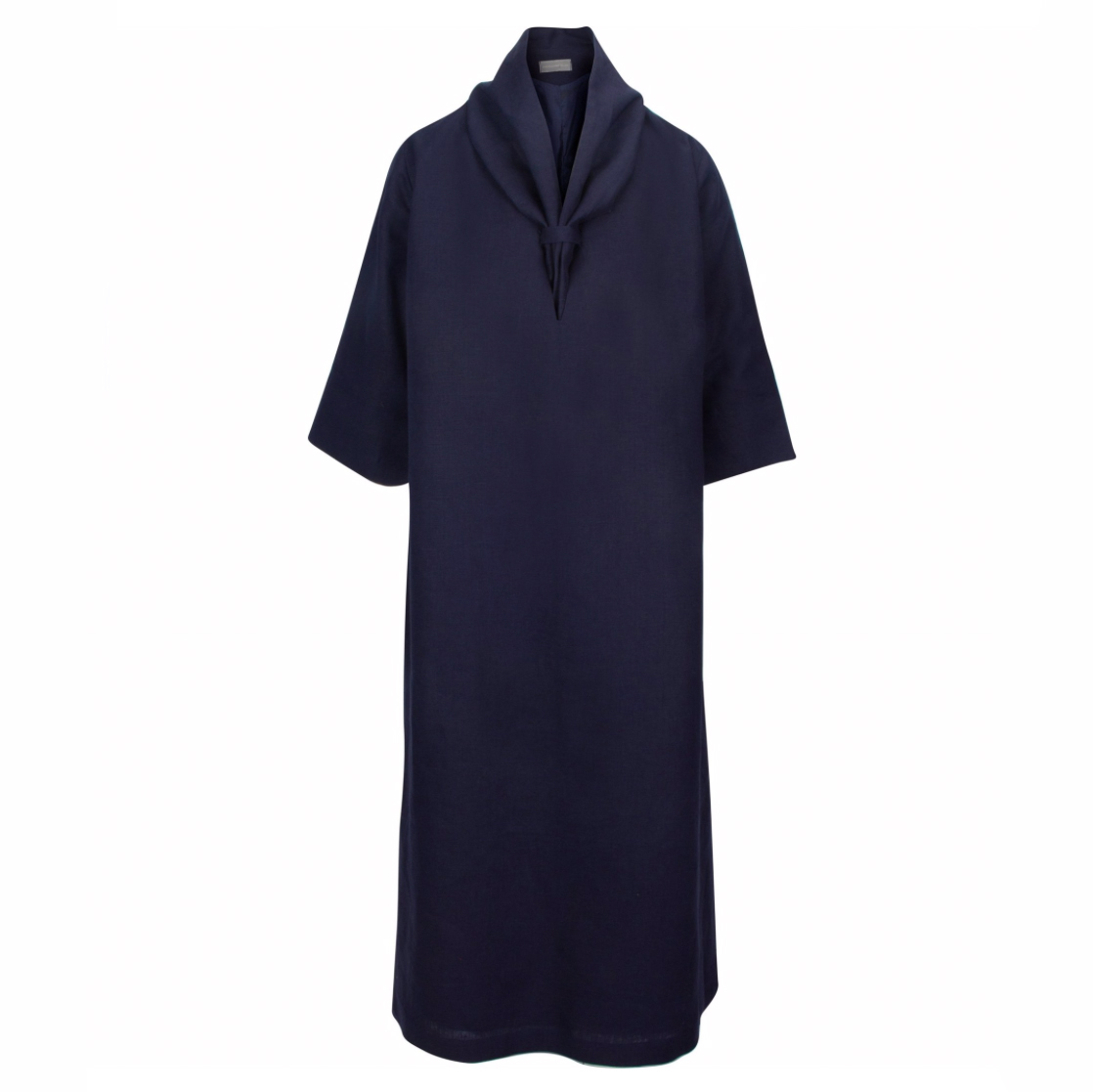 Cynthia Cazort Collins 2020 Caftan
$$498
Shop it
The Sil
This is the roomy dress you can wear all day, every day. What's more, you don't have to remember to grab your face mask on the way out since this caftan comes with a detachable one that, when worn, looks like a chic scarf.