We made a list of all the mass shootings since Sandy Hook, and it's a national travesty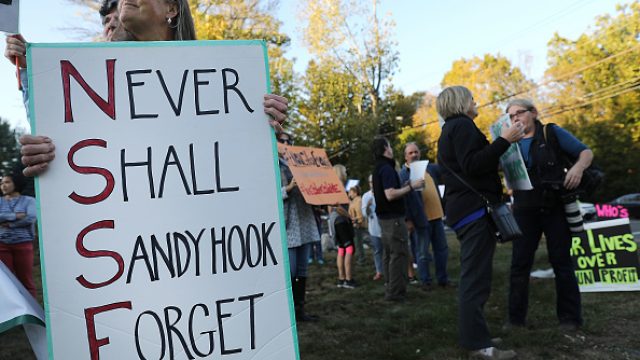 In December 2012, a gunman opened fire at Sandy Hook Elementary School in Newtown, Connecticut. In the wake of what was one of the deadliest mass shootings in American history, we said "never again." Yet on February 14th, 2019, we are in mourning on the one year anniversary of another school shooting in Parkland, Florida. Former student Nikolas Cruz murdered 17 students and staff members, and injured 17 others at Marjory Stoneman Douglas High School on Valentine's Day 2018. One year since Parkland and six years since Sandy Hook, we take a look at the mass shootings that have occurred in America since that day in Newtown.
Is the number of mass shootings increasing?
If a mass shooting is defined as an incident where at least four people are killed in a public location, the number of shootings has remained relatively stable. But mass shootings have become deadlier.
The number of mass shootings since 2012 varies depending on how you define a mass shooting. Mother Jones lists 43 mass shootings since 2013, while Vox lists a much larger 1,962. But no matter how you look at it, there have been many mass shootings since Sandy Hook.
The deadliest shootings since Sandy Hook:
1A shooting in the Navy Yard in Washington, D.C., on September 16th, 2013, killed 12, including the killer, 34-year-old Aaron Alexis.
2 Dylann Roof, a 21-year-old white supremacist, shot and killed nine people at an Episcopal Church in Charleston, South Carolina on June 17th, 2015.
He was convicted of hate crimes and sentenced to death.
3Nine people were injured and nine people killed in a shooting at Umpqua Community College in Roseburg, Oregon on October 1st, 2015.
4On December 2nd, 2015, 14 people were killed when married couple Syed Rizwan Farook and Tashfeen Malik opened fire at the Inland Regional Center in San Bernardino, California.
This is the second deadliest shooting, with 49 deaths and more than 50 injuries
6On October 1st, 2017 gunman Stephen Paddock opened fire at a music festival from his hotel room in the Mandalay Bay Casino in Las Vegas.
This is ranked as the deadliest shooting of all time, with 58 people killed and about 500 injured.
7On November 5th, 2017, a gunman killed 26 people, including an unborn child, when he shot up a Baptist Church in Sutherland Springs, Texas.
He killed 17 students and staff members, and injured 17 others.
9On April 22nd, 2018, four people were murdered when a gunman opened fire at a Waffle House in Nashville, Tennessee.
Dimitrios Pagourtzis, a 17-year-old student, killed eight students, two teachers, and wounded 13 others.
11On June 28th, 2018, five journalists and newspaper employees were murdered by a gunman at the Capital Gazette newsroom in Annapolis, Maryland.
1211 Jewish worshippers were murdered by a neo-Nazi in a mass shooting at Tree of Life synagogue in Pittsburgh.
This massacre is the deadliest anti-Semitic attack in American history.
13On November 7th, 2018, a gunman murdered 12 people at Borderline Bar & Grill in Thousand Oaks, California.
Navy veteran Telemachus Orfanos, who died in the shooting, had previously survived the mass shooting in Las Vegas.
14On January 23rd, 2019, a gunman murdered five women in a mass shooting at SunTrust Bank in Sebring, Florida.
---
No matter how you define mass shootings, the fact is that the U.S. experiences too many of them. It's not enough to say "never again" after a mass shooting. We need to put a stop to gun violence now. For the most up-to-date information, here's a running list of all the mass shootings in America from Gun Violence Archive.