Maisie Williams and her boyfriend *finally* made their red carpet debut
Remember when Maisie Williams was just a 13-year-old girl in Season 1 of Game of Thrones? Yeah, we barely do, either! Williams walked the red carpet alongside her boyfriend at the Game of Thrones premiere Thursday night, and the two of them are looking quite grown up.
The actress's boyfriend, Ollie Jackson, posted a selfie of them together, presumably before the premiere, looking swanky AF with Ollie in a tux and Maisie in a flowing, low-backed emerald number. Girl looks gorgeous, are we right?
Later, Ollie posted another photo of the two of them together at the party, looking happy as can be.
Though the couple has been together for quite some time now, this is the first time they're walking the red carpet together.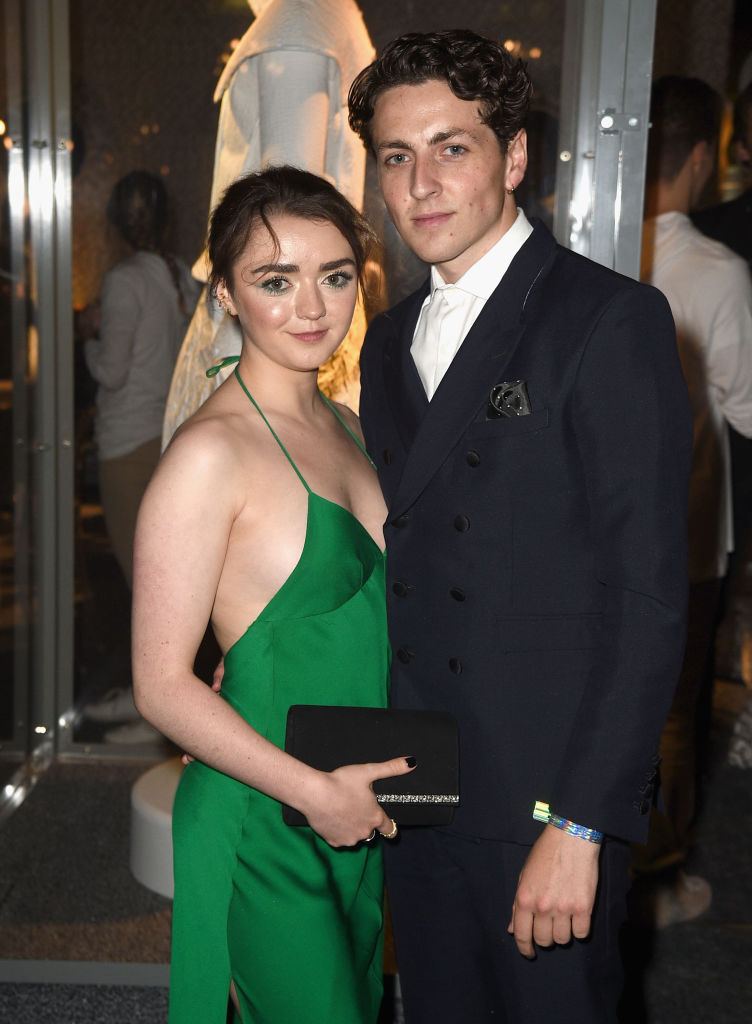 The couple kept their relationship under wraps in the early stages of their relationship.
"We've been together for over a year. I guess you could say things are getting pretty serious. He's not famous, I met him at school. And now he's my boyfriend," Williams told InStyle in 2016. "Maybe I'm doing it wrong, but I don't go to all these parties. I don't meet the other young, male actors. I just like normal people, I guess."
They look so happy and absolutely gorgeous together.