The teenage girl shot in the Maryland school shooting has been taken off life support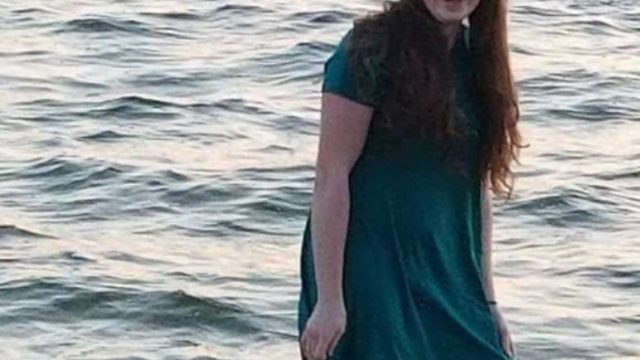 On March 20th, gunman Austin Rollins shot two students at Great Mills High School in Maryland. And now, the family of one Maryland school shooting victim has taken her off life support.
Jaelynn Willey, the 16-year-old victim was removed from life support the night of March 22nd. Her mother, Melissa, told reporters the same night that her daughter was brain dead and "had no life left in her." Willey had been in critical condition since the shooting, and she was being cared for at University of Maryland Prince George's Hospital Center. Her family had set up a YouCaring page to cover her medical expenses, and at the time of this writing, more than $77,000 had been donated.
Willey was the second oldest of nine children. Her family said in a statement that she was a member of her school's swim team and a hardworking student.
"Jaelynn is an amazing young lady, whose peaceful presence and love of her fellow students and family is known throughout her Maryland-based school," the Willey family said in a statement to the Baltimore Sun.
On March 21st, the St. Mary's County Sheriff's Office announced that Rollins had been in a relationship with Willey that ended before the shooting. Police also said that the handgun Rollins used in the shooting belonged to his father and had been purchased legally.
"All indications suggest this was not a random act of violence," the police said in a statement.
Rollins died after he sustained injuries from trading fire with school resource officer Blaine Gaskill, who was unharmed. It's unclear if the shooter's death was caused by his weapon or Gaskill's. Rollins' two victims in the shooting were Willey and a 14-year-old male student, who has been discharged from the hospital.
No family should have to endure the loss of a child to such a violent act. Our hearts are with the Willeys during this difficult time.