We need this abandoned "Mary Poppins" Disneyland ride to become a reality right now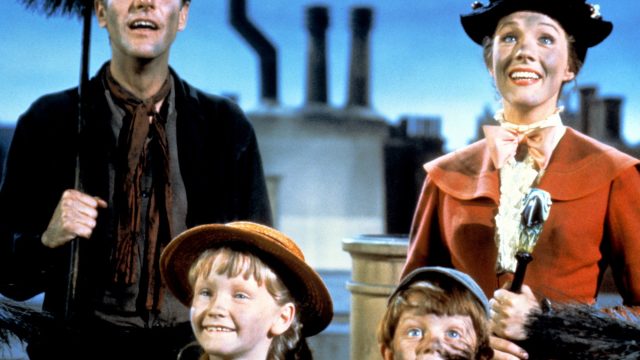 If you're obsessed with all things Disney, it's likely that you've already dreamed about what it would be like to work as part of the team of Disney Imagineers, also known as "the dreamers, the doers, the masterminds of magic," the talented people behind everything that makes Disney so magical. Maybe you've dreamed about what it would be like to actually design a Disneyland ride.
If so, you're going to absolutely love this ride design created by a former Imagineer who "oversaw the construction of some of the most popular Disney theme park attractions, including Big Thunder Mountain Railroad, Splash Mountain and Indiana Jones Adventure," according to The Huffington Post.
Tony Baxter sat down with Kristin Rodack, the director of D23, the official Disney fan club, and told her that when he was a student in college, he designed a Disneyland attraction based on his favorite Disney movie, Mary Poppins.
"I thought Mary Poppins was, like, the very best Disney live-action animation film I'd ever seen, and I thought, it's just a natural to do a ride at Disneyland. Maybe if I do a concept idea, I could get hired," he explained.
https://www.youtube.com/watch?v=WU6X1eLoVWI?start=56&feature=oembed
Baxter showed off his incredible vintage blueprint for the ride, which he called "Mary Poppins Jolly Holiday," explaining that guests would ride horses on a carousel, before the horses "jumped off" into a show. He modeled it after Walt Disney's Carousel of Progress ride, which features a rotating theater, and his idea would take guests through Mary's journey in the English countryside, meeting the penguins, and ending over the rooftops of London, before landing back on the carousel.
Baxter's design caught the eye of Disney producer Bill Anderson, but Anderson encouraged Baxter, who hadn't yet enrolled in art school, to continue his training and offered him some valuable advice. Baxter got his degree three years later, and joined Disney shortly after graduating. He worked as an Imagineer for 47 years.
His Mary Poppins-themed ride never came to fruition, but Baxter believes it could definitely still work. "I think, you know, it would be still a great ride. I think everyone would still like this one," he says.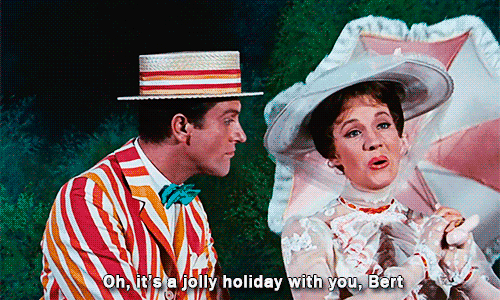 Of course, with the forthcoming Mary Poppins sequel starring Emily Blunt, the timing is practically perfect in every way for Disney to actually create this ride!
Fans of the magical nanny can now meet her when in the parks, and also catch a glimpse of the iconic film in The Great Movie Ride at Disney's Hollywood Studios, but this ride would be the spoonful of sugar on top of the sweetest movie ever.
Disney, we're begging you: Please make this happen.